One of the best deals in domestic travel has long been the Southwest Companion Pass. This benefit is hands-down my favorite airline loyalty program benefit because it allows you to bring a companion with you for free any time you fly, whether your ticket was paid for with money or points. For a very limited time, there is a roundabout way to buy the companion pass and have a companion fly with you for free for the rest of 2017 and all of 2018. You would also get about $1,800 worth of Southwest points and a week in a Marriott hotel for a total of $2,225 or less.

This option isn't new, but rather this is a last call before it disappears this month. Greg previously explored whether or not you should use Marriott Rewards points for a Southwest Companion Pass and created the Marriott Travel Package MakeUpYourMinder tool. Today, I'm going to show you the steps to buy the points necessary to secure this package because I think it can have significantly more value than the purchase price. You may not have considered buying it outright if you had 0 points to start — but I think you should.
The Companion Pass in Review
If you are not familiar with the Southwest Companion Pass, let's quickly recap what it is. This is a benefit of the Southwest Rapid Rewards program when a member earns 110,000 qualifying Southwest Rapid Rewards points in a calendar year. See our useful summary of which points do and do not count towards the Companion Pass for more information about what counts towards the 110,000 points.
Once you have earned the Companion Pass, you simply name a companion and he or she will fly with you for free for the rest of the calendar year in which the pass is earned and all of the following year — you just pay the taxes on the companion's ticket. On domestic flights within the USA, this will amount to $5.60 each way (taxes on international destinations vary). This applies whether your ticket is purchased with money or points and no matter who pays for your ticket — it could be you, a friend, an employer, etc. It doesn't matter what fare you originally bought. If there is a seat left for sale on the flight, you can add your companion. In fact, you can add your companion at any time up until Southwest stops selling tickets for your flight. I have added my companion on the day of travel for just $5.60 despite the fact that my ticket was purchased as a cheap Wanna Get Away fare months before.
Furthermore, you can change your companion 3 times in a calendar year. Last year, I changed my companion from my wife to my father so I could treat him to his first trip to Las Vegas. After we got back, I was able to change my companion back to my wife. You need to call make a change to your companion, but it is quite simple to do over the phone with an agent.
The Companion Pass can become very valuable if you fly with someone regularly. It is even more valuable if the pass is earned early in the calendar year as it is good for the rest of the current year and up to December 31st of the following year.
Historically, points transferred from hotel programs have counted towards the 110,000 points needed. Unfortunately, those points will soon cease to count towards Companion Pass qualification. After March 31st, points transferred from hotel programs will no lounger count towards the pass.
Marriott Travel Packages
While points can be transferred to Southwest from a number of hotel programs, the option that is easiest for quickly accumulating all of the points necessary for the companion pass will involve Marriott Travel Packages.
As you may recall, Marriott offers the ability to redeem your points for travel packages that include both airline miles and a 7-night stay in a Marriott hotel. There are many eligible airlines (click here to see all of the packages), but here is the chart for travel packages with Southwest Airlines:
The package on which we will focus is the one at the top right corner of the chart that awards 120,000 Southwest Airlines Rapid Rewards points and a 7-night certificate for a Category 1-5 Marriott stay. This requires 270,000 Marriott Rewards Points. With this package, Marriott will transfer 120,000 Rapid Rewards points to Southwest Airlines on your behalf. If this transfer is made by March 31, 2017, those 120,000 Southwest Rapid Rewards points will result in an instant Companion Pass (Note: Points do not transfer instantly from Marriott to Southwest, but once they are received in your Southwest account, you will instantly have Companion Pass status). Southwest has been clear that March 31st is a firm deadline and exceptions will not be made. If you are interested in securing a companion pass, I recommend putting the process in motion immediately. I would not want to be stuck trying to determine whether the transfer needs to be initiated or received before March 31st — I would much rather have points transferred before the deadline and therefore receive automatic Companion Pass status.
Starwood + Marriott Partnership
Thanks to the merger between Starwood and Marriott, members of both programs have the opportunity to transfer points in either direction between loyalty programs. Transfers must be done in increments of a thousand and they transfer at a 1:3 ratio.  That is to say that 1,000 Starpoints = 3,000 Marriott points, and vice versa.
The key point then is that 90,000 Starpoints transferred to Marriott would become the 270,000 Marriott Rewards points needed for the 120k Southwest points + 7-night Category 1-5 package. Note: You do not need to use the Southwest points and Marriott stay in conjunction with each other. The Southwest points and Marriott 7-night certificate are completely independent of each other and can be used any way you wish. I recently used my Marriott certificate at the JW Marriott Phu Quoc Emerald Bay Resort & Spa in Vietnam — which is not a Southwest Airlines destination :-).
If you currently have 90,000 Starpoints or 270,000 Marriott points (or some combination of the two), you can initiate this process right now. Once you have 270k points (or more) in your Marriott Rewards account, simply call Marriott at 1-800-321-7396 and an agent can help you make the redemption. If you have 0 points or less than enough points, then you can take advantage of a current promotion.
Starwood discount on purchased points
If you do not have the points necessary, hope is not lost. Starwood is currently running a promotion on the purchase of Starpoints. The discount is tiered, but at the high end, they are offering 30% off the purchase price of Starpoints through April 30, 2017.
Note: SPG terms dictate that your account must be active (open) for at least 14 days in order to purchase Starpoints. If you have just opened your SPG account or have not yet opened one, you may need to find a friend to help you make this purchase.
The current discounts on Starpoints are as follows:
As shown above, 30,000 Starpoints can be purchased for $735 through the current promotion. If you are starting at 0 points, you need 90,000 Starpoints — which, if you could buy them all at once, would be $2,205 in the current promotion. Unfortunately, it's not quite that easy….
Starwood limits members to purchasing 30,000 Starpoints in a calendar year. This means that one member can not buy the 90,000 points required for the Companion Pass package. Similarly, Marriott limits members to purchasing 50,000 points in a calendar year. This means that one person can not buy all of the points required for one of these travel packages. Unless they have . . . .
A team that works together
There are a couple of ways to work together to bypass limitations and make this work. I'll detail two strategies here:
A) All Starwood
Starwood allows each member to buy a maximum of 30,000 points in a calendar year. However, points can be transferred between members of the same household. To transfer to another member of your household, you must have both been registered at the same address for at least 30 days. This means that you can not register your spouse, child, friend, grandmother, dog, and parakeet today and combine points in time for the March 31st deadline. If you do have three accounts that have been registered at the same address for more than 30 days, each person could buy 30,000 Starpoints. Then, Starwood will allow you to combine points within a household. This process involves submitting a form and waiting a few days — it is not instant.
Note: There seems to be some confusion about whether or not Starwood will allow you to combine 90k purchased points into one account. According to this One Mile at a Time post, the Starwood Lurker on Flyertalk (Starwood's official representative on that forum) had previously said that a single account can have only 30k Starpoints added to it via purchases. However, if you follow his link to that Flyertalk thread, you will see that the comment cited has since been deleted by Starwood and replaced with "No longer relevant information". While the Starwood Lurker was somewhat vague in further responses, the conclusion of the thread seems clear that it is in fact possible to combine purchased points from multiple accounts so long as those accounts have been registered at the same address for more than 30 days. It is not possible for two other people to gift you points — in other words, they can't buy points to be deposited directly into your account. They would need to buy the points for their own accounts and then transfer.
However, an easier option might be…
B) Transfer to Marriott, then combine
Marriott Rewards lets you transfer points to anyone — whether living in the same household or not. So if you do not meet the criteria for combining points with Starwood, you can do it via Marriott quite easily. In fact, this may be the fastest (and therefore best) method for achieving our desired end.
Marriott charges a flat $10 fee to share points, regardless of the amount of points being transferred. This fee is waived for Gold and Platinum members
There is a limit — Marriott officially allows a maximum of 50,000 points per year to be transferred into or out of someone's account. But there is a helpful exception. From Marriott's site:
Members who are transferring points in order to satisfy a specific award may exceed the 50,000 limit up to the amount needed to satisfy the reservation.
In other words, if you need more than 50,000 points to redeem for a specific award, there isn't a limit. Let's imagine that Rick, Sally, and Madeline want to combine forces to get the 270,000 point package. They must first choose who will be the Companion Pass holder — the primary traveler who will be bringing his or her companion.  Let's say they want person to be Sally.  In this case, the easiest scenario would be:
Step 1) Rick, Sally, and Madeline each buy 30,000 Starpoints for $735 each. (Total spent = $2,205). Note that you can purchase your Starpoints through a portal for a small additional savings. If you don't want to bother with that, you can use our affiliate link with our thanks by clicking here.
Step 2) Rick, Sally, and Madeline each transfer 30,000 Starpoints to Marriott (note that you will need to first link your accounts if you haven't done so). Each person now has 90,000 Marriott Rewards points.
Step 3) Rick calls Marriott and asks to share 90,000 points with Sally in order to be able to book a Marriott Travel Package. Madeline will make the same call and transfer 90,000 points to Sally.  Now Sally will have 270,000 points to redeem for the package.
Assuming that none of the members have status, Rick and Madeline's transfers would cost $10 each, putting the total out of pocket cost at $2,225.
There is one possible hiccup that you may see. The rules state that you can only transfer in excess of 50,000 points into or out of an account in order to satisfy a specific award.  When Rick makes the first call to transfer to Sally, will the agent allow the transfer even though Sally will only have 180,000 points after the transfer?
My bet is that if you explain to the agent what you're doing (combining points between Rick, Sally, and Madeline to book a Travel Package for all 3 of you), there probably won't be a problem. Remember that you catch more flies with honey than vinegar, so be nice to the agent if you're hoping for some help. If you are concerned about this, perhaps it would be best to have all 3 people together for the call.
In the worst case scenario, the agents flat out refuse to do the first transfer.  In that case, I would hang up and call back and say that Sally wants to book 7 nights at a Category 6 property.  Category 6 properties are 30,000 points per night, but the 5th night is free on award stays – so a 7-night stay would be exactly 180,000 points:
If the agent makes you immediately book the 7-night award stay, just make sure to check the cancellation policy (i.e. make sure you're booking a room that can be cancelled without penalty).  After booking it, simply cancel it and get the 180,000 points refunded to Sally's account. Then, have Madeline call Marriott and make the final 90,000 point transfer to redeem for the 270,000 points package.
Important Note: As a second reminder, points do not transfer instantly from Marriott to Southwest. The process takes about 5 days. For this reason, I recommend pursuing this opportunity sooner rather than later. Don't get stuck in limbo in the final moments.
Is it worth it?
Now that we've shown how it can be done, the question is if it should be done.  This is a tougher one to answer definitively as it will depend on your travel patterns and plans for each component of the package. Greg broke down valuations in his MakeUpYourMinder post, but mine are slightly different. Let's break down the pieces of the package:
120,000 Southwest points = $1,836
Based on our Reasonable Redemption Values, 1 Southwest point is worth about 1.6 cents towards Wanna Get Away fares, but Greg has since re-tooled his valuation for Southwest points to 1.53 cents. That's the number I used for the above valuation. This can vary a bit. Values are much lower if you are using points for Anytime or Business Select fares.


7-night Marriott Category 1-5 Certificate = $1,020
This is somewhat difficult to objectively quantify. Greg gives some solid arguments as to why this certificate could be valued at less than my number in his post above. It's going to depend on how you use it. In order to assign a value, I considered the fact that a category 5 hotel costs 25,000 Marriott Rewards points per night. Since the 5th night is free, a 7-night stay would require 150,000 points. Based on our Reasonable Redemption Value of 0.68 cents per point for Marriott Rewards, the value of 150,000 points is $1,020. Of course, that number would drop if you used your certificate at a lower category. Additionally, some Category 5 Marriotts could be booked for 7 nights at a cash rate for less than $1,020. Others, like the JW Marriott Phu Quoc where I used my certificate would be much more expensive (total with tax for the 7 nights I booked would have been $2,940 — though I only spent about 3.5 of the nights there in the end). To achieve a total value of $1,020, you would need to book 7 nights at a Marriott that would have cost at least $145.71 a night after taxes. This is certainly a rough valuation, though I think it is fair to expect about this much value if you use your certificate wisely.
Southwest Companion Pass = ???
This is the most difficult part of the equation to valuate. This can be a tremendously valuable benefit. If you were to take a companion with you on all of the trips you book with your 120,000 Rapid Rewards points, you might view it as getting an additional $1,836 in airfare since you will not pay for your companion's ticket. Whether booking with points or money, you will be able to buy 2 tickets for the price of one from now until December 31st, 2018. It doesn't matter who buys your ticket or how it was bought — if your employer buys your ticket or a friend uses his or her points to buy your ticket, you can add your companion for just the cost of the taxes. This certainly could be huge.
It would seem fair to say that you can reasonably expect to get $2,836 in value from this Marriott Travel package. You may be able to get considerably more. At a cost of $2,225 to buy the necessary points, it's certainly not a bad trade even without assigning any value to the Companion Pass itself. If I were not already a Companion Pass holder myself, this is something I would certainly consider.
One final interesting note: If you want to stay at a higher-than-Category 5 hotel, Marriott will allow you to upgrade your package later on. You just need to pay the difference in points between the package you originally chose and the one you would like to book. For example, if you wanted to bump up to a Category 6, you would need to pay an additional 30,000 Marriott Rewards points — or 10,000 Starpoints transferred over. If you had another friend who could buy an additional 10,000 Starpoints, the cash cost of buying points to upgrade to Category 6 would be an additional $297.50 (the discount is lower when buying less than 20,000 points):
That could also be a good deal for those who have already booked a travel package or if you think you might want to upgrade down the road.
What do you think — is it worth buying points for this redemption?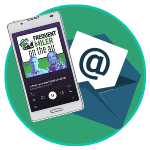 Want to learn more about miles and points?
Subscribe to email updates
 or check out 
our podcast
 on your favorite podcast platform.