Welcome to our weekly list of what's ending this week as well as a collection of some of the best ongoing deals around. This being the next-to-last week of the month, not many deals are scheduled to end this week. The two main deals ending this week are the British Airways Companion fare sale (ending today) and the 30% bonus when transferring Membership Rewards to Virgin Atlantic miles. Greg needs your help in deciding whether or not to take advantage of that one.
On the other hand, we have a number of short-term deals in our "Won't Last Long" section that we do not anticipate will last for a long time (but we have no expiration date). Keep your eye on the large number of deals scheduled to end by 5/31 also as next week's Last Chance Deals will include more offers — you may want to begin considering some of them now.
If you're interested in any of these offers, there's no time like the present and no telling when some may end. Here are this week's Last Chance Deals. Those are followed by deals that Won't Last Long and our Other Limited-time Offers.
Deals in bold were posted this week.
Expiring Today
Expiring Monday, May 22nd
Great Airfares Australia: LA / San Francisco / Toronto / Vancouver to Sydney from $678 round trip: This is still available as of the time of writing, but airfare sales can disappear at any time. If this is till available and fits your travel plans, book first and ask questions later.
Business Class: Philadelphia to Bangkok ~$2520 round trip Great price for a lot of flying in business class.
More Samsung LoopPay: Verizon Samsung Galaxy S6 for $149 (YMMV): These are hard to find. What's more, if you do find one, it seems that there has been very mixed experience in whether or not it can bought. Some of these may still be in stock, but it's definitely a bit like finding a needle in a haystack at this point.
Almost unlimited 3X if you can find it: Samsung Galaxy S7 Edge drops to $199 These Walmart phone clearances are likely getting harder to find, but I did see a number of stores still appeared to have this in stock. At $199, it's well worth the price tag if you can find one available.
Direct link: Alaska 30k + $100 statement credit + $0 companion fare: While we don't have a firm end date on this offer, BOA says that it is limited-time. We were surprised to see that the $100 statement credit stuck around to be bundled with the $0 companion fare. This is a great offer that is worthy of consideration.
20K points per referral with Chase Ink; Earn up to 100K: We don't know when this referral offer will end, but it's an excellent offer. Even as an Ink Plus holder, you can refer people to the Ink Business Preferred and score a nice referral bonus.
HOT: Business Class, Jun/Jul/Aug NYC-Naples from ~$1860 RT; Sicily less / France for $2k: Apparently, sub-$2k is becoming the new normal for transatlantic business class as fares lie this one continue to persist. Terrific use of British Airways Extreme Stacking / Alaska Airlines premium bonuses. Check the post for details.
$100/10k points per referral with Chase Freedom and Sapphire Preferred [Targeted?]: Chase referral bonuses come and go. I do not see an end date in the terms of any of my referral offers, but these increased offers surely won't last forever.
Other Limited-Time Offers
Sign-up Bonuses
Travel
JetBlue Transfer Bonus + Sale from $34 / 1500 points: The fare sale is over, but the transfer bonus is on until 5/31/17.
25% bonus when converting hotel points to American AAdvantage (Expires 6/15/17)
Hilton Go More Get More + New Amex Platinum Promotion + Amex offer = A little savings and a lot of points: This post combines several deals. The Amex Offers begin expiring 6/30/7. Go More Get More ends August 31st.
Up to 5K Starpoints with Delta flights [Targeted] (Register by 5/31/17, fly by 7/31/17)
HUGE stackable point earnings through Club Carlson (Expires 5/31/17)
$100 back on $600 at Amex Travel (works on refundable hotels) (Expires 5/31/17)
Stacking Citi Prestige for "3 nights free" with SPG (sort of): Must both book and stay by 6/1/17 for the SPG discount.
10,000+ American Airlines miles with 4 partner offers (Expires 6/15/17)
Amazing Deal (Maybe): 5k SAS miles per cheap Hertz rental: Well, this turned out to be a flop. While I received 5K miles for my first rental, I have yet to receive miles for my second rental (the next day) and Hertz changed the terms of the promotion to require a 3-day rental. One reader is reporting that he was told he would not receive the miles on a one-day rental he reserved before the program terms were changed. If you have one-day rentals booked and intended to take advantage of this promotion, you may want to contact Hertz about cancelling. On the other hand, if you have any 3-day or longer rentals planned, this promotion can still be good, but nowhere near amazing. Rentals must be reserved by 6/30/17 for pick up by 9/30/17).
Amex Offer: $40 back on $200 at JetBlue: Highly targeted, but a nice savings if you plan to fly with JetBlue (Expires 6/30/17)
One-way car rentals from Florida for $4.95 per day (Expires 6/30/17)
First World of Hyatt Promotion – Double Points (Expires 6/30/17)
Get $30 Off First Ride from Uber & American Express (Expires 7/31/17)
Registration open for SPG / Ritz / Marriott Q3 Promotions (Registration closes 8/30/17, stay by 9/4/17)
Marriott promo: 30% off room & food and beverage in Africa and Middle East (Reserve by 8/31/17, stay by 9/9/17)
Business Class to Europe under 47K w/ Flying Blue Promo Awards (Expires 8/31/17)
Amex Offer: $50 back on $200 at HotelStorm: The terms of this offer imply that it is repeatable, so this could be a good way to save $50 on your hotel stays. Just keep in mind that you will probably not receive any elite credits / benefits / points on 3rd party bookings like this. (Expires 10/12/17)
Shopping/Spending Deals
Bank Account Bonuses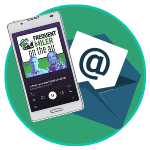 Want to learn more about miles and points?
Subscribe to email updates
 or check out 
our podcast
 on your favorite podcast platform.