Quite a few credit cards offer bonus points or other perks for reaching a high spend threshold within a calendar year.  I keep a list of the best of these offers on the "Best Big Spend Bonuses" page (which can be found under the Credit Cards menu on any page within my blog).  Here are some examples:
Citi Hilton HHonors Reserve, with $40K annual spend: Earn Hilton's top tier Diamond status.
American Express Delta Reserve, with $30K annual spend (and again at $60K): Earn 15,000 gift-able Medallion Qualifying Miles and 15,000 redeemable miles.
American Express Premier Rewards Gold, with $30K annual spend: Earn 15,000 Membership Rewards points. (this bonus no longer exists)
Chase United MileagePlus Explorer, with $25K annual spend: Earn 10,000 United MileagePlus miles.
Citi Hilton HHonors Reserve, with $10K annual spend: Earn 1 free weekend night at almost any Hilton property. (my mistake: this bonus is per membership year, not calendar year)
If you haven't done so already, now is the time to check to see if you are within reach of any of these bonuses.  It may be worth it to put extra spend on your credit card now to earn that bonus.
Checking spend
When looking at how much you've spent so far this year, make sure to look at qualified spend only.  Fees and interest payments do not count towards these bonuses.  Take the Hilton HHonors Reserve card, for example.  Suppose you see that you've spent exactly $10,000 on the card, but part of that spend was the $95 annual fee.  In that case, you're at least $95 short of the spend needed to secure your free night.
Ideas for reaching your target
Here are some things you can do now to increase spend before the end of the year:
Time shift spend
The idea with time shifting spend is to spend money now for expenses you'll have later.  One way to do this is to see if your billers (insurance, cable, phone, etc.) will accept pre-payments.  Another option is to buy gift cards to cover future expenses.  You could even earn extra points or cash back by doing so.  For example, through the end of this year, you can get 3% cash back when buying American Express gift cards through TopCashBack (see "TopCashBack increases Amex Gift Card rebate to 3%!") or 3 miles per dollar through SkyMiles Shopping.  When buying gift cards directly from a bank, though, its important to make sure that you won't be charged a cash advance fee.  One way to protect yourself is to ask your credit card company to lower your cash advance limit as close to zero as possible and then buy gift cards in amounts greater than that limit.  That way, the worst case outcome will be that your purchase will be rejected.  A safer option is to buy merchant gift cards.  If you know you will shop with a certain merchant a lot, you can often earn extra points or cash back by buying gift cards to that merchant.  See "Best options for buying merchant gift cards".
Buy reload cards
Vanilla Reload cards are widely available for purchase with credit cards at most CVS stores and some Duane Reade stores.  Each card can be loaded up to $500 with a $3.95 fee.
The money on those cards can then be separately loaded to an American Express Bluebird or Serve account.  Once there, the money can be used to pay bills (such as mortgage payments, tuition, daycare, etc.), or transferred back to your regular bank account.
Similar tricks can be done with Visa and MasterCard gift cards, but that's out of the scope of this post.
Do good
If you've been meaning to make donations to your favorite charities, now is the time!  Keep in mind, though, that the charity will have to pay the credit card processing fee in most cases. Alternatively, fund microloans with the hope of getting most of your money back (see "Kiva: loans, points, and miles").
Pay estimated taxes
Fourth quarter estimated taxes aren't due until January 15th, but there's no reason you can't make those payments now.  You can pay with a credit card online with fees as low as 1.88% for Visa and MasterCard or 1.89% for Amex and Discover (see this IRS page for details).  Depending upon the value of the big spend bonus you're aiming for, this fee may be worth it.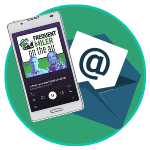 Want to learn more about miles and points?
Subscribe to email updates
 or check out 
our podcast
 on your favorite podcast platform.