Avianca LifeMiles is offering an award sale on tickets between select Asian markets and both the US and Europe. While coronavirus has led to a huge decrease in demand to Asia at the moment and many cancelled flights, keep in mind that you can book travel about a year in advance and there is at least a decent chance that things will normalize during that time. This deal surely won't appeal to everyone, but for some it will offer an opportunity to snag a bargain.
The Deal
Avianca LifeMiles is offering a sale on award travel to/from Asia, with select cabins and routes discounted between 4% and 33% from normal award pricing
Link to the LifeMiles promo page and included routes and pricing. You'll have to click the link that says 33% off Star Alliance flights, then find the link that says "review here" to see a chart with all of the routes
Key Terms
Must book by 3/12/20
Valid for travel through the end of the schedule
A service fee per ticket is charged for redemptions made on Avianca Call Centers LifeMiles.com and must be paid at the time of the redemption. Redemption fee from $ 25 up to $ 80 + taxes, depending on the route redeemed, plus a late redemption fee of $ 40 + taxes also applies, if the ticket redemption is made 14 or less days prior to departure.
Quick Thoughts
As noted at the top, coronavirus has obviously slowed travel to and from much of Asia and led to many cancelled flights to and from China. While there are surely plenty of places within the region where it would be safe to travel and there is certainly risk in many forms all around us every day of the year, I can understand that some folks will not be interested in booking travel to Asia at this time. I'm personally holding off on booking any travel to Asia for the time being and even being more conservative than usual with travel plans to other destinations as we see how things develop.
That said, with this sale good for travel through the end of the schedule, some will see opportunity in the chance to score a discount for travel booked pretty far out in advance. Keep in mind though that LifeMiles has increased cancellation fees, so I believe that these bookings would incur a $200 cancellation fee or $150 change fee (LifeMiles cancellation fees used to be much more reasonable). There is also the (I'd guess relatively small) chance that the virus continues to affect travel for longer than expected and this there could be schedule changes and cancellations to come.
Discounts range from 4% to 33% depending upon cabin and route, with most routes having economy and business class on sale and some routes from the US even having first class on sale. For those interested, US routes included in this sale are:
Los Angeles to/from Hong Kong: 60K business (was 75K)
San Francisco to/from Hong Kong: 31.5K economy (was 35K) / 61.5K business (was 75K)
Los Angeles to/from Seoul: 31.5K economy (was 35K) / 64K business (was 75K)
New York JFK to/from Beijing (PEK): 67.5K business (was 75K) / 81K first (was 90K)
Los Angeles to/from Shanghai: 64K business (was 75K)
Los Angeles to/from Taipei: 32K economy (was 35K) / 60K business (was 75K)
Chicago to/from Taipei: 60K business (was 75K)
Shanghai to Washington (IAD): 67.5K business (was 75K) / 72K first (was 90K)
Seattle to/from Taipei: 31.5K economy (was 35K) / 60K business (was 75K)
San Francisco to/from Taipei: 64K business (was 75K)
Houston (IAH) to/from Taipei: 60K business (was 75K)
Unfortunately, even though Avianca LifeMiles is known for its awesome mixed-class awards, you can't fly first class for less than advertised if you pair it with a long economy class connection on either end on this one (at least I don't believe so). For example, while Chicago to Tapei prices out at 60K one-way in business class:
However, that leg priced out a bit higher when adding a connection beyond Taipei.
Since LifeMiles is also currently offering a sale on miles (from 1.375c per mile), you could even buy the miles for business or first class fairly reasonably here. Buying a first class ticket to or from Asia for about $990 worth of miles is a pretty amazing deal if it fits your travel plans.
As I said, I'll be sitting this one out as I'm not making any plans for travel to Asia in 2020 and haven't begun to consider my early 2021 travel yet. However, for those comfortable booking in advance, there are definite deals to be had.
H/T: Dan's Deals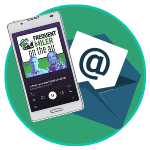 Want to learn more about miles and points?
Subscribe to email updates
 or check out 
our podcast
 on your favorite podcast platform.