Avianca LifeMiles is offering a new transfer bonus when you transfer your LifeMiles to another member. You'll get a 115% bonus when transferring to friends or family, which means that when you transfer 1,000 LifeMiles to someone else, they will receive 2,150 miles. This would stack nicely with the current American Express 15% transfer bonus to LifeMiles as well.
The Deal
Avianca LifeMiles is offering a 115% bonus when you transfer your miles to another member through August 31, 2023
Direct Link to Deal (sign-in necessary)
Key Terms
This promotion is valid from August 17th, 2023 to August 31st, 2023 (between 00.00-23.59 GMT -6, El Salvador), as the last date of transfer.
Transfer fee for each block of 1,000 LifeMiles: USD $15.00 not including applicable taxes
The 115% bonus is calculated over the amount of miles to be transferred.
Miles transfer is available through Avianca´s Call Centers, LifeMiles.com and Avianca Information Centers.
At LifeMiles.com, the purchase can only be done through BUY MILES/ Transfer your miles.
Only form of payment through Avianca's Call Center and LifeMiles.com: international credit or debit card.
The miles must be transferred in multiples of LM 1,000.
Minimum transfer miles: LM 1,000.
Maximum transfer miles per member per calendar year: LM 75,000 (excluding additional bonuses).
Maximum LifeMiles to receive per member per calendar year: LM 75,000 (excluding additional bonuses).
The miles transferred and earned with this promotion do not apply to achieve or maintain Elite status.
The transfer of miles is an immediate execution transaction. Once the miles are transferred, they will be accrued immediately on the receiving member´s account. As of that moment, the miles can be used according to the terms and conditions of the LifeMiles Program.

Quick Thoughts
Key to understanding this promotion is the fact that this bonus is not directly related to transferring from a partner. If you have 1,000 LifeMiles in your Avianca LifeMiles account today, whether earned from a partner or previously transferred or left over from cancelled bookings, you can transfer them to a friend or family member and they will receive 2,150 miles.
Avianca LifeMiles charges $15 per 1,000 miles transferred to another member (no additional charge for the bonus miles), so you'll generate 1,150 bonus miles for fifteen bucks at a cost of 1.3c per mile (your friend or family member will receive 2,150 miles, but a thousand of those were miles you already had, so you're really paying fifteen bucks for the 1,150 bonus miles). That's not a bad price to pay for LifeMiles, particularly if you have miles trapped in Player 2's account that would be more useful in Player 1's account or vice versa.
Pairing it with the current Amex transfer bonus creates some additional value. Since you can only transfer in increments of 1,000 miles, let's start with 20,000 to make the math more practical. If you transfer 20,000 points from Amex to LifeMiles, you'd get a total of 23,000 miles. If you then transferred those miles to player 2, they'd end up with 49,450 miles and you'd spend an additional $345 for the transfer. 49,450 LifeMiles for 20,000 Membership Rewards points and $345. Not an earth-shattering deal, but not a terrible one, either.
I think this bonus makes the most sense for someone has points trapped in Player 2's account that would like to get the points moved into Player 1's account (or vice versa) since the $15 fee per 1,000 miles wouldn't make sense without the bonus. This promo could also make sense if you don't have enough Lifemiles to cover a valuable redemption. That certainly could be appealing in the right situation, but I wouldn't go after this bonus speculatively since LifeMiles often sells miles almost as cheaply.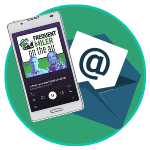 Want to learn more about miles and points?
Subscribe to email updates
 or check out 
our podcast
 on your favorite podcast platform.