Marriott Bonvoy has announced its soft landing policy for the 2024 membership year. As in years past, Marriott will offer elite members a soft landing, meaning that if they do not requalify for status, they will not drop more than one level in the Elite status hierarchy.
The Deal
Marriott Bonvoy has announced elite member soft landings in 2024 whereby if a member does not requalify during 2023 for their current level of elite status, they will drop at most one level in 2024. If a member does not requalify for status: 

Marriott Bonvoy Ambassador members will drop to Platinum status
Marriott Bonvoy Platinum members will drop to Gold status
Marriott Bonvoy Gold members will drop to Silver status
Quick Thoughts
This policy announcement applies to those who currently hold elite status but fail to requalify for it. For instance, I currently have Platinum status but I have not yet earned 50 elite qualifying nights for 2023. If I fail to reach 50 nights, my status will only drop to Gold in 2024 (even if I earned 0 elite qualifying nights in 2023).
This soft landing is probably most appealing for a current Titanium member who will not earn at least 50 nights this year since they will drop to Platinum status (maintaining free breakfast or lounge access at many brands) even without earning the normally-required 50 nights.
Keep in mind that Marriott choice benefits, like the ability to choose 5 suite night awards, are based on elite night earnings — so a Titanium member receiving a soft landing to Platinum will not get suite night awards (they would need to earn 50 elite nights in 2023 to get those).
This soft landing policy had been in place for years and it is great to see it continue so that someone whose travel in 2023 didn't quite hit their typical levels won't lose status altogether in 2024.
The continuation of this policy might also influence my approach or strengthen my resolve to mattress run if I were going to be very close to Titanium status. For instance, if I anticipated ending the year at 72 elite nights, I would ordinarily consider mattress running the last 3 nights in order to have Titanium status and earn the 75-night choice benefit. Given that Marriott has continued the soft landing approach, I might be even more inclined to go after those additional nights with the anticipation that if I don't travel much in 2024, it seems fairly likely that Marriott will continue to offer soft landings in 2025 — so that 3-night mattress run this year might result in meaningful Marriott elite status for the next couple of years.
H/T: One Mile at a Time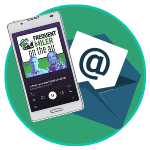 Want to learn more about miles and points?
Subscribe to email updates
 or check out 
our podcast
 on your favorite podcast platform.