Many rewards programs have, or have had, "soft landing" policies for their elite members. This allows elite members who have not met the criteria for their current elite status to still retain a lower elite status for the following year, regardless of whether or not they've qualified for it. Marriott Bonvoy used to be one of those programs, allowing members to "soft land" a tier lower than their previous one.
Loyalty Lobby noticed that Marriott has changed their soft landing policy for 2022/23. Now, Ambassador Elites (Marriott's top tier) who've failed to qualify will get downgraded to the next level down, Titanium status. All other elites will only get the status they qualify for, even if that means nothing.
The new terms can be found on this page on Marriott's website:
Will all members that do not reach status in 2022 be downgraded to the next Elite tier?

We are pleased to offer Titanium Elite status to our current Ambassador Elite members who do not achieve the 2022 published criteria to maintain Ambassador Elite status.

As part of Marriott Bonvoy's annual business processing, all other Elite Members with a status expiration date of February 2023 that did not achieve a higher Elite Status or renew their existing Elite Status during 2022 will be downgraded in early March 2023.
Previously, the policy stated:
If an Elite member does not meet their existing tier's annual requirements in a calendar year, they will downgrade one or two Elite tiers below their existing Elite level for the following year.

The member will continue to move down (downgrade) tiers each year if he or she does not meet the tier's annual requirements.

For example, a Platinum Elite member with 40 qualifying nights in 2021 will move to the Gold Elite tier in 2022. If the member does not meet the Gold Elite requirements in 2021, they will then downgrade to the Silver Elite tier in 2023.
Quick Thoughts
I have no idea when the soft landing policy changed or when it was put on the website, but I'm not surprised. Now that you can get Platinum status by holding the Amex Bonvoy Brilliant and Gold status through several different cards, I imagine that Marriott would prefer to direct you to one of their financial products if you don't make status, as opposed to giving you an easy out.
The exception for Ambassador Elites makes sense as well. If you spent $20K with Marriott in 2021 (or 2019/20 and had your status extended), they don't want to disincentivize you TOO much from staying with them…so they'll still provide a meaningful-ish status that you can't get with a credit card while you fight your way back to Bonvoy Brilliance.
Like Loyalty Lobby, I'll be interested to see if they offer extensions/exceptions to folks that live in places like Mainland China or Australia, where there were (and are) much more serious travel restrictions in 2022. I wouldn't expect that in the US or Europe, though.
There will undoubtedly be folks happy with this change, given how difficult upgrades can be at popular locations as well as the crowding issues that exist in some club lounges. And for those who weren't able to requalify during 2022 and face the bleak prospect of a full year of not being able to have their suite upgrade requests denied? Marriott has a Bountiful Bevy of Bold credit cards they'd like to tell you about.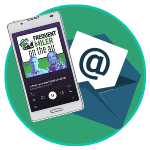 Want to learn more about miles and points?
Subscribe to email updates
 or check out 
our podcast
 on your favorite podcast platform.