Update 3/3/20: Just a quick reminder that these changes come in tomorrow (March 4), so today is your final opportunity to lock in the rates for properties going up a category.
~
Marriott Bonvoy has today announced its latest category changes that will go into effect on March 4th 2020 and the news is not good: many more properties are increasing than decreasing, continuing a devaluation pattern over the past few years that makes it harder to get excellent value for your points.
The award chart
As a reminder, here is the full Marriott award chart, with the "Points" column indicating standard, peak, and off-peak rates along with PointSavers and Cash + Points rates.
More than 3 times as many hotels are going up in category than down (1687 increasing vs 507 decreasing). And that's not where the bad news ends.
The changes begin March 4 2020

You can find the full list of properties changing in category here. You can easily sort by category, location, brand, etc. You can also search with a search box. It is telling that there are 22 pages of results. Gary at View from the Wing notes that 22% of Marriott's portfolio is changing categories.
Free night certificates devalued
Those who have either the Chase Marriott Bonvoy Boundless or the Marriott Bonvoy American Express card (the old SPG card) get an annual free night certificate that can be used for properties charging up to 35K points per night. There are 139 (!!!!) properties in the US going up from Category 5 to Category 6, where you'll only be able to use your annual free night certificate if you catch an off-peak time (when it will probably make for a poor value). This is just a snippet of them:
Note in particular how many times you see "New York" on that list. I'll save you some counting: you see fifteen above, but in total there are 24 Marriott properties in New York City that are moving out of range of your 35K annual free night certificate during standard or peak pricing. That's disappointing to see. I know I've looked at New York City as being a solid backup option for my free night certificates particularly because of the large number of properties there where they are valid. It was already a bit of a challenge to find a time when those properties were not in peak pricing mode, so I can't imagine we'll see them available at 35K very often when they move up.
And those are certainly not the only properties increasing from Category 5-6. In total, there are 216 properties worldwide that are moving from Category 5 to Category 6.
My personal pain point: Cat 1 to Cat 2
While I love staying at top-tier properties as much as anyone else, my personal pain point with these category changes is seeing the lone Category 1 in my vicinity move up to Category 2. That's going to kill the value of using Marriott points for stays at that property.
The past two straight weekends I've redeemed 5,000 points to stay at a Category 1 Fairfield property thanks to off-peak pricing. Room rates have been in the range of $95-$110, making for a good use of Marriott Bonvoy points at this particular property, which just happens to be located in a perfect spot for our needs for a variety of reasons.
As it will now move to Category 2, I'll be looking at the following changes:
Off peak: Increases from 5,000 points –> 10,000 points
Standard: Increases from 7,500 points –> 12,500 points
Peak: Increases from 10,000 points –> 15,000 points
I've never seen peak pricing at this particular property and have scored off-peak pricing quite a bit over the past several months. That means what was an excellent value at 5,000 points is about to double in points price to 10K per night. While getting around 1c per point with Marriott is actually pretty good, it certainly doesn't feel that good to see the price double.
That is of particular disappointment to me from an elite qualification perspective. Last year, my 71st night of the year was planned to be a stay at this Category 1 property, which would have cost me 5,000 points. Thanks to the 5th night free on award stays, I was able to instead book 5 nights for 20K total points. The end result was that I spent an extra 15,000 points to get myself to 75 total nights. That trade gave me access to a 75-night choice benefit (I chose a 40K free night certificate).
This year, I definitely will not make it to Titanium again. I probably won't make the 50 nights necessary to qualify for Platinum for next year. However, my back-up plan has been that if I made it to 40 nights, I'd consider booking a couple of 5-night off-peak Category 1 stays to bridge the gap. Unfortunately, my preferred choice for that purpose is now gone. Further, this is just one of 185 properties going from Category 1 to Category 2, so I imagine I won't be alone in finding this path difficult moving forward.
Luckily, my Capital One account still has the ability to convert 64,250 "miles" into a $900 Marriott gift card. I made that redemption today and I'm glad I did because this news doesn't make me bullish on Marriott points moving forward.
Not much notable decreasing
Out of the properties decreasing in category, I just don't see much of note. Roomers in Munich moves from Category 6 to 5 as do a couple of Autograph Collection hotels in the US like Hotel Republic in San Diego. The Hotel Blackhawk in Davenport, Iowa drops from Category 5 to 4.
One property that I'm glad to see drop to a Category 5 is the Sheraton Princess Kaiulani. It doesn't excite me for its stellar TripAdvisor reviews (spoiler alert: it gets a 3.5 out of 5), but rather the potential to use free night certificates there could make for a really reasonable getaway to Hawaii if paired with the Turkish Miles & Smiles sweet spot for United flights.
Those searching for luxury on the cheap will note that the St. Regis Astana in Kazakhstan has dropped from Category 5 to 4 and the St. Regis Tianjin will be a Category 3 starting on March 4th, though the latter is surely in part due to a sharp decrease in demand across the board in China at the moment due to the Wuhan coronavirus.
Despite the fact that the current spread of coronavirus is causing a dip in travel to Asia, I'm still surprised to see the St. Regis Singapore drop in category.
Many properties increase for the second or third time in the past couple of years
Also standing out for us at Frequent Miler is the fact that many properties that we've written about have increased in category a few times over the past couple of years.
When I started working at Frequent Miler in 2017, I stayed at the just-opened JW Marriott Phu Quoc and wrote about it here. Several readers have reached out since to say that they stayed there. Modeled after a mythical university, it was an awesome property with terrific rooms.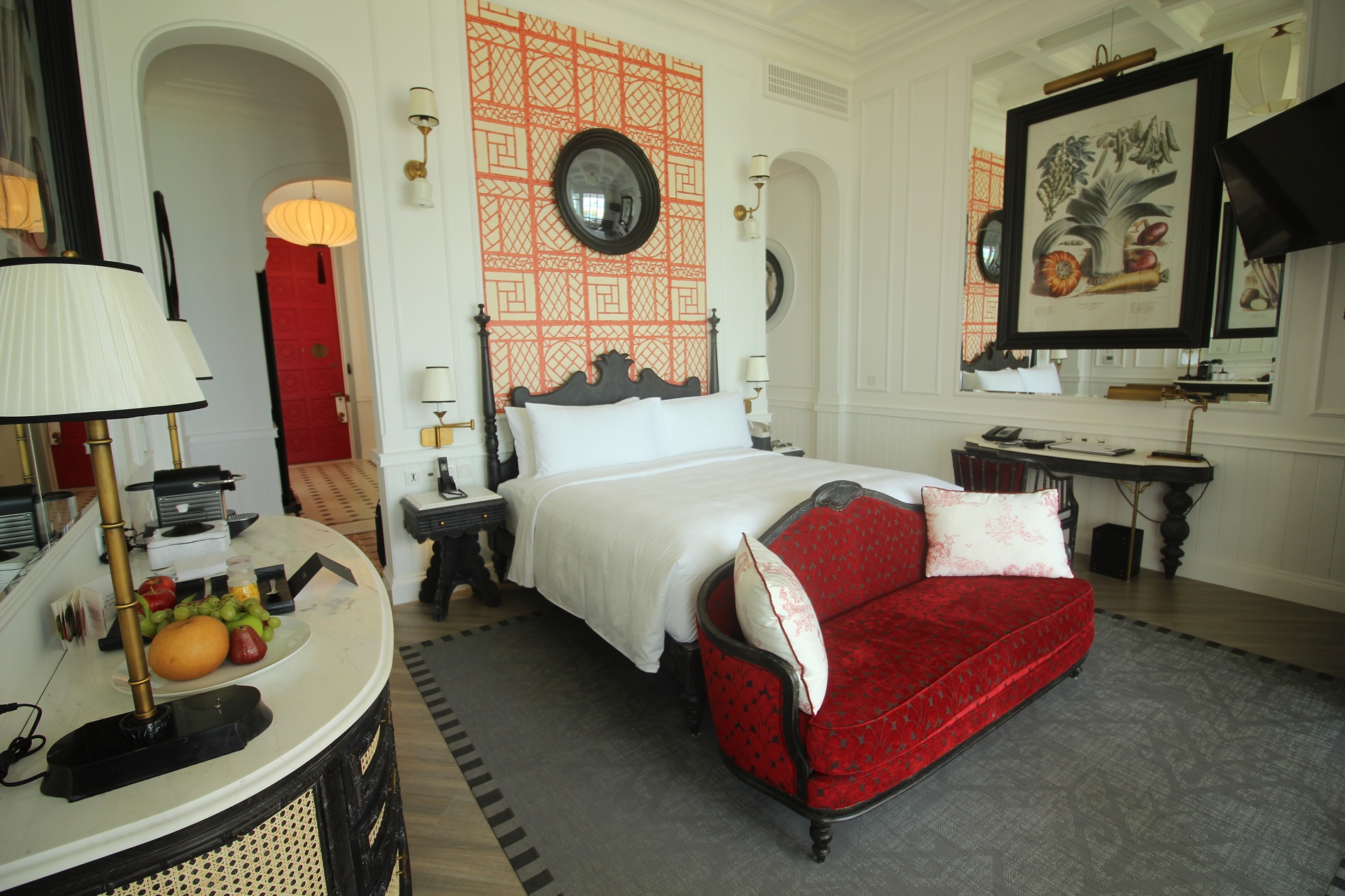 When I stayed in February 2017, the property had just opened and it was 25K points per night.
In 2018, it initially went up to 30K points per night, then it moved up to Category 5 at 35K points per night.
It now moves up to Category 6 on March 4, 2020 at 50K points per night for a standard award (and as high as 60K when peak pricing is in effect). With standard awards having doubled in price in 3 years, this property is no longer the clear bargain it once was.
Still, that's a relatively slow increase compared to the Sheraton Kauai Resort. We first wrote about it in June 2019 when it was still a Courtyard property charging 25K points per night because we had heard that it was under renovation to become a Sheraton. Then in October 2019, it moved up to Category 5 (30-40K points per night). On March 4, 2020, it increases to Category 6 (40-60K points per night). In less than 9 months, it will have gone from Category 4 (as low as 20K points per night) to Category 6 (as much as 60K points per night). That's a huge swing in a short period of time.
Update: The above was incorrect. There are two Sheraton properties on Kauai. The property about which we've previously written is the Sheraton Kauai Coconut Beach Resort (in Kapaʻa). The property increasing in category is the Sheraton Kauai resort in (Koloa). Thanks to reader Chuck and Kirby in the comments below for bringing this to my attention.
The Waterline Marina, which went up from Category 5 (30-40K points per night) to Category 6 (40-60K points per night) in March 2019, increases in category once again to Cat 7 (60-70K points per night). And Greg didn't even like it that much.
While I do understand that prices will rise, there are a number of very large increases when taken in context and that's disappointing from a customer perspective.
Bottom line
Marriott typically announces category changes each year in February for bookings beginning in March, so it is not shocking to see properties changing category at this time of year. What is unfortunate is the huge swing of properties increasing in category, especially given that we've seen a similar trend of declining value from Marriott for the past couple of years.
H/T: View from the Wing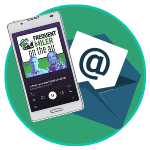 Want to learn more about miles and points?
Subscribe to email updates
 or check out 
our podcast
 on your favorite podcast platform.