Yesterday, we reported the news that Marriott would be changing the category of more than two thousand hotels worldwide on March 4, 2020. The vast majority of hotels will increase in category and therefore cost more points beginning on 3/4. Here's what you can do to prepare your game plan.
Make reservations now for properties increasing in price
You can lock in current award pricing by making your reservation before March 4, 2020. If you are interested in property that is scheduled to increase in price after March 4th, making a reservation today should lock in the points price.
However, I strongly recommend taking screen shots of your reservations as you make them. I always take a few screen shots during the process: I take a few shots of the points price and also a screen shot of the cancellation policy. It's easy enough to do: on a Windows PC, hold the Windows key and press Prt Sc. On your phone, it's usually the power button + down volume button at the same time.
Part of the reason I recommend taking screen shots is because you never know when Marriott might change your reservation in the middle of the night, even after you've checked in. See: Like a thief in the night: Watch out for Marriott's latest naughtiness.
Know that points advance does not lock in the current price
Marriott allows each member to make up to three Points Advance reservations. A Points Advance reservation is when you book now even though you don't yet have enough points in your account. You typically need to have the points in your account at least a couple of weeks in advance. Years ago, it was possible to make a Points Advance reservation and essentially lock in the cheaper award price. Note that this is no longer possible. While you can make a limited number of Points Advance reservations, the price of those reservations will now fluctuate as peak and off-peak pricing changes monthly (and therefore also when your chosen hotel moves up in category). Marriott describes this as locking in the room, not the price.
In other words, if you use a Points Advance reservation today to book a Category 5 hotel for 35K points per night and it moves up to Category 6 (which costs 50K for a standard award), your reservation will increase to 50K points required if you do not issue the certificate with 35K points prior to 3/4.
However, if your chosen hotel will decrease in category, it may be smart to….
Make points advance reservations now for properties decreasing in category
Theoretically, if you have a Points Advance reservation at a hotel that decreases in category, your points rate should also theoretically decrease. To be clear, that's not what Marriott says to do: they say on the landing page dedicated to hotels changing category that if your chosen hotel will decrease in category, "you might want to wait until the changes take effect". However, they also clearly say that Points Advance reservations are subject to change in price. I would therefore expect the dynamic pricing to work in your favor on a Points Advance reservation.
To be clear, if you have enough points in your account today to cover the reservation, this will not work. If you do not have enough points, I think it will.
Here's what I mean: Let's imagine you currently have 0 points in your Marriott Bonvoy account and you want to reserve a property that today costs 50,000 points per night but it will decrease to category 5 in March (which costs 30-40K points depending on whether it's off-peak, standard, or peak). If you reserve it today for 50K points per night with a Points Advance reservation, you can not lock in the price since you do not have enough points in your account. Therefore, I expect that when the hotel decreases in category, the number of points required to complete your booking will as well.
On the other hand, Let's pretend you currently have 50,000 points in your account. If you reserve the same property today and you have enough points in your account to cover the reservation, the points will be deducted today. Marriott is not going to proactively refund you when the property decreases in category (nor am I sure that they'll refund you if you call and ask for it — you may need to re-book, which means the hotel would need to have award availability). If you have enough points to cover the reservation today, you lock in today's price whether you like it or not.
Assuming you are intent on locking in an award reservation at a property that will decrease in price on March 4th, a potential strategy would then be to make a speculative flexible booking at some other property far in the future that takes up almost all of your points today. That way, you won't have enough points to book the hotel you really want and it will put you in position to make a Points Advance reservation for the property that will drop in category. Then, after March 4th, you could cancel your flexible future booking (just be sure to check the cancellation policy before you book) and use your points to pay the now-reduced rate.
At least, that's how I think it should work. I can't guarantee that Marriott won't try to hold you to the price you reserved (50K points per night in this case), but I'd think that the system is likely set up to allow Points Advance reservations to fluctuate with peak and off-peak pricing. Since I can't guarantee that Marriott won't try to #Bonvoy you, I only recommend this strategy if you really want to lock up popular dates where you see availability now but fear you won't once the category decreases.
Use the flexible date calendar tool to find what you're looking for
If you're struggling to find standard or off-peak pricing and you have date flexibility, don't forget that Marriott has a flexible date tool that will allow you to easily search a month of availability at a time
In my case, I was looking to see if I could find a 5-night stretch of off-peak pricing at a Category 1 Marriott.
Remember that Marriott makes your cheapest night free. Note that there are 4 consecutive nights available at 5K per night from December 27-30th. If you are looking for a 5-night booking in that case, you'd be better off booking December 26-31 rather than December 27-January 1. That's because your "free" night will be 5K points either way (the cheapest night) — the difference is whether you pay 7.5K points on December 26th or 10K points on December 31st. In other words, your total will be either:
December 26-31 = 22,500 points (one night at 7.5K + 3 nights at 5K)
December 27-Jan 1 = 25,000 points (one night at 10K + 3 nights at 5K)
Apply that same concept at whichever category you seek. Searching for 1 night over the course of a month will show you the price on each date. You can also search for a multiple-night reservation with flexible dates.
If I search for a 5-night reservation, Marriott shows the total cost for a 5-night stay based on check-in date. As you can see, I'd pay 22,500 points checking in on December 26th or 25,000 points if I checked in on December 27th just as noted above.
Again, that tool can help you identify the best blocks of dates whether for single-night or multi-night stays and/or free night certificates.
Remember that you can mix award nights and cash
Remember also that Marriott will allow you to mix points nights with cash nights under a single reservation.
You will not get a 5th night free on a 5-night booking if you pay for a night with cash, so you wouldn't actually want to do this on a 5-night reservation.
Revisiting the same example as above, if you booked that Category 1 from December 26th-December 31st, you could pay 22,500 Marriott points total with a 5th night free booking as shown in the previous section.
If you opted to instead pay for the 7500-point night, you would lose the free night and pay 20,000 points (for four nights at 5K per night) plus $132 for the 7500-point night.
That wouldn't make sense since you could alternatively pay just 2,250 more points to have the entire 5 nights for "free".
However, let's say you wanted to eke out 6 nights. You could either pay 27,500 points (since you'll get a 5K night for free):
Or you could alternatively pay the cash rate of $132 for the 7500-point night and use 20K points for the other 5 nights.
In that specific instance, I'd probably rather use the 7500 points than pay $132 plus tax. However, if I didn't have the extra 7500 points and/or the paid rate for one night were particularly cheap and/or in an instance where you have both a peak and off-peak night in the mix, this technique could be handy. The key point here is that if you're booking a longer stay with at least 5 of your nights booked with points, you'll get the cheapest award night for free. The 5 award nights do not need to be consecutive.
We have previously discussed this in detail here: Bet You Didn't Know: Maximizing Marriott's 5th Night Free on longer stays.
Bottom line
If you're looking to make award bookings on properties changing in category, I think it can make sense to make your bookings sooner rather than later whether those properties are increasing or decreasing. The difference is in how you'll go about it: if the property is increasing in price, you'll want to have the points now to complete the booking. If it is decreasing in price, you would ideally make a Points Advance reservation (which requires you not to have enough points in your account to pay for it now) since I expect those bookings will be flexible. Using the calendar tool can be a big help if you're just looking to find the cheapest nights possible to book potential mattress runs for status. Just keep in mind that you can make no more than 3 Points Advance reservations.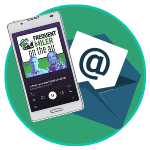 Want to learn more about miles and points?
Subscribe to email updates
 or check out 
our podcast
 on your favorite podcast platform.