Marriott is currently offering 30% off on purchased points through October 18th when you buy 2,000 or more points. That drops the price to $8.75 per 1,000 points — or 0.875cpp. That can be a really good deal and can be a cheap way to shorten your path to elite status since you could potentially snag Cat 1 nights from $35 per night for 5-night stays.
The Deal
Marriott is offering 30% off on purchased points through October 18th, 2019 when you buy 2,000 or more points
Direct link to this promotion (Our affiliate link. Note that you should alternatively be able to click through a shopping portal to earn a small return.)
Key Details
Expires 10/18/19
Annual purchase limit increased from 50K to 100K for this promo (i.e. you can purchase up to 100K points with this promo if you haven't yet purchased points this year)
Purchased points do not count towards Marriott Bonvoy Elite status (but they can be used to book free night awards, which do count towards status)
A member may purchase or receive as a gift from another member a combined maximum of 100,000 points during the promotional period only. Points that have been already purchased or received as a gift in 2019 are included in the 100,000 points limit.
Please allow 24-48 hours for transaction to be completed and points awarded to recipient (i.e. purchased points do not post immediately).
You must be a member in good standing to both purchase and receive points.
A new member may purchase points thirty (30) days after enrollment if their Marriott Bonvoy account reflects qualifying activity as described in the Marriott Bonvoy Program Rules. After ninety (90) days from enrollment, a new member is eligible to purchase points regardless of their account activity.
Once points have been purchased or gifted, no refunds will be permitted.
See promotion page for full terms
Quick Thoughts
Buying Marriott points for 0.875c per point isn't always a deal. There are many situations where you won't get good enough value out of your points to make this a good purchase.
On the other hand, there are plenty of situations where this deal might make sense. One such situation is if you are looking to pick up cheap elite nights and a Category 1 Marriott with off-peak pricing fits into your plans. That's because during off-peak times, Category 1 hotels cost 5,000 points per night. With a 5th night free, you'll pay 20,000 points for 5 nights (maybe – see below). At $8.75 per 1,000 points purchased, that's $175 in points for a 5-night stay — or just $35 per night all-in.
Marriott Bonvoy Category 1 off-peak = 5,000 points per night
4 nights x 5,000 points per night (the "fifth night" is free, but read on for more) = 20,000 points
20 x $8.75 (cost per 1,000 points) = $175
$175 / 5 nights = $35 per night
If you're looking at coming up a little short of Platinum or Titanium status, this could be a fairly cheap way to pick up some extra elite nights. I would first consider finding a property where you could host a meeting for 10 elite night credits for less money, but being limited to earning elite nights from a meeting once per year means that you may be looking for another avenue to pick up nights. This could be a great option, especially if you can use a couple of Category 1 nights rather than booking a total throwaway reservation.
Keep in mind that Marriott changed the way the 5th night free benefit works. In the past, if you booked a 5-night award stay, the 5th night was free. However, they have tweaked that benefit and now you get a free night on a 5-night award stay, but it's the cheapest night that is free rather than the 5th night. That can make 5-night stays costing 20K total points more challenging to find since you'll need to find 5 consecutive nights with off-peak pricing.
For example, I just booked a Cat 1 hotel for a stay in December in case I end up a few nights short of the goal post. I may actually use the room for Friday and Saturday nights, but Sunday to Wednesday would be a throwaway for me to pick up cheap additional qualifying nights. Rooms were available for 5K points per night on Friday, Saturday, Sunday, and Monday nights. In the past, that would have meant that Tuesday night was free. However, that hotel is charging the "standard" award price of 7,500 points for Tuesday night, so they are giving me one of the 5K nights for free and charging 22,500 total points as you can see here:
That's not a huge difference, but it was enough to make my eyes roll. If I were willing to check in one night earlier (on Thursday), a 5-night stay would cost 20K; unfortunately, checking in on Friday bumps me into peak pricing on Tuesday.
Marriott has increased the purchase limit to 100,000 points for this promo, so one could buy up to 100K for $875 (though note that if you have previously purchased points this year, those will count against your 100K total limit for 2019). Assuming you can find those five-night off-peak Category 1 stays, you could potentially get as many as 25 nights out of that — enough to get you halfway to Platinum status. While I wouldn't personally spend $875 just to get myself halfway to Platinum status, the point stands that one could combine some amount of these cheap Cat 1 stays with 15 elite nights from holding one of the Bonvoy credit cards to create an easier path to get / retain status.
Of course, there are methods to generate points more cheaply than this sale, but the attraction here would be the elimination of time cost in generating the points. I may consider buying points in this sale as even standard Category 1 and Category 2 nights would cost less than $66 or $110 respectively when paying $0.00875 per point and I do stay in those types of properties a few times per year. That said, I'm not in a hurry since this sale lasts through October 18th.
For more on the Marriott Bonvoy program, including everything you need to know about peak and off-peak award pricing, see our Marriott Bonvoy Complete Guide.
H/T: Loyalty Lobby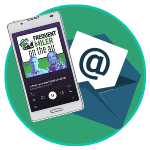 Want to learn more about miles and points?
Subscribe to email updates
 or check out 
our podcast
 on your favorite podcast platform.