Marriott Bonvoy introduced peak and off-peak pricing over the weekend (and we published a post earlier about how you could leverage the current sale on points with off-peak Cat 1 pricing to pick up cheap elite-qualifying nights and a post about using your 50K certificates to book Category 7 hotels at off-peak times). Doctor of Credit posted a good tip earlier today: you should check your reservations for any hotels that have dropped in price.
Off-peak pricing debuts
As we'd reported long ago, Marriott Bonvoy peak and off-peak pricing was set to debut over the weekend (on September 14th). It has now come into full swing, with many properties now costing more than they did just a few days ago. Just based on my anecdotal searches, it looks like there is more bad news than good. As a reminder, here is the new chart including peak, off-peak, and point saver rates:
The good news is that I have found off-peak pricing at least at some properties during some searches. If you happen to have an existing reservation at a property that is now classified at off-peak for some or all of your dates, you'll want to cancel your existing reservation and re-book. Unfortunately, I think you'll have to go through reservations one by one to check current pricing against what you previously reserved.
Still, the difference could be well worth a few minutes of your time. For example, if you have a Marriott Category 6, 7, or 8 property booked, the difference could be from 10,000 to 20,000 points per night if the hotel is now classified off-peak and depending on whether or not PointSavers are available. That's a pretty substantial difference given that I wrote earlier today about how you could book a 5-night Category 1 stay for 20K points.
Keep in mind that Marriott says it will re-classify hotels as peak or off-peak monthly — so you'll need to set a reminder to check your reservation each month for price fluctuation.  That's annoying, but it means that those who know have at least a chance to save some points I guess. It's really too bad that Marriott isn't being more transparent.
At any rate, the tip from DoC is spot on: check your reservations now to see if you can re-book and save points. Then set a reminder to do it again each month.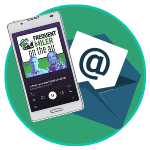 Want to learn more about miles and points?
Subscribe to email updates
 or check out 
our podcast
 on your favorite podcast platform.