The Marriott SPG merger has opened up a wealth of new opportunities.  Program members who link their accounts get instantly matched to their highest status level:
Marriott Gold = SPG Gold
Marriott Platinum = SPG Platinum
And they now have the ability to transfer points in either direction:
1 SPG Starpoint = 3 Marriott Rewards points
I am actively maintaining a list of great opportunities that the Marriott SPG merge make possible:
Marriott SPG Complete Guide to Sweet Opportunities
In this post I'll expand on shortcuts to Platinum elite status made possible with this merger…
Platinum = Nearly Top Tier
Platinum status, in either chain, is only nearly top-tier.  Marriott has a higher, secret, status named Platinum Premier.  They do not publish the requirements or benefits of this level, but one awesome perk that I know of (but isn't documented) is that Platinum Premier members match to United Gold status via RewardsPlus.  Regular Platinum members match to United Silver (which is still a great perk!).
SPG meanwhile makes no secret of their many levels of Platinum status.  Above regular Platinum there's Platinum 50, Platinum 75, and Platinum 100.  Each represents the number of qualifying nights spent at SPG properties.  Above regular Platinum benefits, Platinum 50 elites get to choose extra benefits (including suite upgrade certificates); Platinum 75 elites earn more points per dollar for stays and get to choose their check-in time; and Platinum 100 elites get SPG Ambassador service.  More details can be found here.
That said, basic Platinum status, with either chain, is very nice to have.  So, here are some shortcuts to getting there…
Shortcut 1: $75K Spend
The Ritz Carlton card offers automatic Gold status for the first year and then lets you maintain Gold status each year thereafter with just $10K of credit card spend.  Further, they'll grant you Platinum status with $75K spend.  The Ritz and Marriott rewards programs are identical programs with different names, so Ritz Platinum = Marriott Platinum.  When signing up for the Ritz card, you can even enter in your Marriott Rewards number so that you'll get status directly with Marriott.  Then, of course, you'll automatically get status with SPG as well.
Shortcut 2: Status Ladder Climb! Requires 9 stays.
Marriott sometimes offers status challenges to those who call to ask for a status match.  Unfortunately, they're selective as to who will get approved for a status challenge and the selection criteria is not well known.  I do believe, though, that having recent Marriott stays is very helpful.
In order to get Platinum status through a challenge, you need to get approved for either the Taste of Platinum or Road to Platinum Challenge.  Both require completing 9 stays in approximately 3 months. The main difference is that the "Taste of" challenge offers temporary Platinum status during the challenge (which cannot be used to match to SPG Platinum), but the "Road to" challenge does not.  If you complete either challenge, you'll get Marriott Platinum status which will match you to SPG Platinum.
In order to get approved for either Platinum Challenge, you need to have Marriott Gold status first.  Otherwise, at best, they'll offer you a Gold challenge.  So, the "ladder climb" goes like this:
Acquire Marriott Gold status.  There are plenty of shortcuts to do so:

Sign up for Ritz Carlton card, or
Sign up for Amex Platinum card to get SPG Gold status and automatically match to Marriott Gold, or
Spend $30,000 on an SPG credit card within a calendar year to get SPG Gold status and automatically match to Marriott Gold, or
Enroll in RewardsPlus. If you already have United MileagePlus Gold status or higher, that status will grant you Marriott Gold status

Request a status match or challenge to Platinum.  It is very unlikely that you'll get an outright match, but you may get approved for a Platinum challenge.

Call Marriott Rewards (1-800-721-7033), or
Fill out Marriott request form online (here)

Complete the challenge by completing 9 stays in the specified time-frame.  Note that a multi-night stay only counts as 1 stay even if each night is booked separately.  One work-around is to change hotels each night so that each night counts as a separate stay.
Shortcut 3: SPG Platinum Challenge. Requires 18 paid nights.
Acquiring SPG Platinum status through stays usually requires 25 stays or 50 nights at SPG properties.  An alternative is to sign up for the SPG Platinum Status Challenge which only requires 18 paid nights.
There are a number of downsides to this challenge compared to earning status through 25 stays or 50 nights:
You must complete the challenge in a 3 month timeframe
Reward nights do not count towards the challenge
Amex SPG credit card nights do not count towards the challenge
However, it is now quite easy to request this challenge as there is a dedicated SPG Status Challenge website with all the information you need to contact Starwood for this challenge.
Shortcut 4: Qualify on stays and use Amex SPG credit cards to help. Requires 21 stays.
Marriott Platinum status usually requires 75 nights per year.  You can automatically get 15 nights towards that requirement with the Marriott Rewards credit card, but that still leaves 60 nights required.  Those 60 nights can be achieved through actual stays or through very high Marriott credit card spend which offers 1 elite night per $3K spend (if you go that way, you're almost certainly better off spending $75K with the Ritz credit card).
Thanks to the Marriott SPG merger, a new option for getting Marriott Platinum status is to qualify for SPG Platinum status.  By limiting SPG stays to 1 night each, it is possible to achieve Platinum status with as few as 25 stays.  And the Amex SPG credit cards can reduce that number further…
Amex offers both personal and business SPG credit cards.  Both automatically give the cardholder 2 stays and 5 nights towards elite status.  This means that if you have both cards, you get 4 stays and 10 nights towards status.
Another reason that SPG Platinum status is easier to achieve is that SPG allows you to earn multiple night and stay credits at once by booking multiple rooms.  If you travel with friends or a large family and book multiple rooms under your own SPG account, you'll earn night and stay credits for each room (up to 3 rooms).
Wrap Up
All of the shortcuts described above existed before.  But, now, each of these shortcuts leads to Platinum status in both programs, Marriott and SPG, rather than just one.  The most interesting of these opportunities, to me, is option 2, but I don't know how readily Marriott will offer Platinum challenges.  If you try for it, please report your results in the comments below!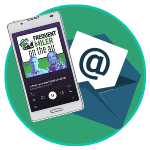 Want to learn more about miles and points?
Subscribe to email updates
 or check out 
our podcast
 on your favorite podcast platform.