This morning, Greg wrote about some of the potential opportunities that could be in store as the SPG/Marriott/Ritz loyalty schemes meld into one over the coming year(s).  The merger with SPG has presented some interesting opportunities for big wins both today down the road — even for those who do not yet have a large stash of Marriott Rewards points.
I recently wrote about the possibility to indirectly buy a Southwest Companion Pass and 7 nights at a Marriott hotel for $2,225 or less. By leveraging Aeorplan's current bonus on miles converted from hotel partners, another interesting opportunity for the same price could provide enough points for a round trip business class ticket to Europe and 7 nights in a hotel. You would even have enough miles left over for a round trip economy class ticket to Mexico/The Caribbean/Central America or a 1-way premium economy ticket to Southern South America — all for the same $2,225 or less. While business class fare sales to Europe do happen now and then, prices are typically much higher. While this method is neither free nor cheap, it could save you a substantial amount of money over paying cash prices.
To recap the main ideas involved in making this work (from the previous post):
Starwood is currently selling points at a discount (At the max discount, 30k Starpoints = $735)
Starpoints convert 1:3 to Marriott Rewards
If one were to purchase 90,000 Starpoints, they could be converted to 270,000 Marriott Rewards points
It would then be possible to redeem 270,000 Marriott points for a Marriott Travel package that includes 120,000 miles and a 7-night certificate for a Category 1-5 Marriott.
Of course, it's not quite that easy. Starwood limits members to purchasing 30,000 points per year. In my previous post, I covered how three people could combine forces to buy and consolidate the points. You can see that article and scroll to the section titled "A team that works together". One benefit here is that since Aeroplan's conversion promotion is on through April 17th, you would have enough time for a family member to create an SPG account today and buy points for one of these packages before the promotion ends.
Air Canada Aeroplan
As we previously covered, Air Canada's Aeroplan is offering a bonus when transferring miles from hotel partners. This would stack on top of Marriott's already-generous travel packages. Here's the chart for Marriott Travel Packages with Air Canada:
Let's again focus on the top-right corner of the chart — 270,000 Marriott points will buy 120,000 miles and a 7-night stay in a Category 1-5 Marriott before the Aeroplan bonus. The bonuses are tiered and cumulative (meaning that if you make multiple transfers, you will receive the bonus based on total miles transferred during the promotional period):
20% bonus when converting hotel points into 2500-99,000 miles
25% bonus when converting hotel points into 100,000-199,000 miles
30% bonus when converting hotel points into 200,000+ miles
Purchasing the top right Marriott Travel package will place you in the second bonus tier.  With the 25% transfer bonus, you would actually receive a total of 150,000 Aeroplan miles. To get an idea as to where those can take you, here is the Aeroplan award chart for travel originating in the continental US and Canada (note that these prices are round trip — a one-way journey requires half the points):
With 150,000 Aeroplan miles, you could get a round trip business class ticket from the continental US/Canada to Europe (110k miles) and still have enough miles left over for a round trip economy class ticket to Mexico, the Caribbean, or Central America (40k miles). Another option for your leftover 40k miles is a one-way premium economy flight to Southern South America. Perhaps you'd rather use your 150k miles for a round trip business class ticket to Asia 1.  There are many possibilities; it certainly wouldn't be difficult to redeem these miles and come out substantially ahead of the $2,225 investment. Of course, you'll be limited by award availability — but if you either plan ahead or have the flexibility to book closer to departure, it's far from impossible to find Star Alliance availability to Europe at least. You would want to choose airlines without hefty fuel surcharges for your awards.
And you would, of course, also have a 7-night Marriott certificate. Let's say you wanted to go to France. In Paris, you could easily get over $1,000 USD in value out of your 7-night Category 1-5 certificate. Here are Category 5 rates for 7-night stays in September in France (shoulder season):
Even if we conservatively value a 7-night stay in Paris at $150 a night, that's at least $1050 in value. Between the hotel, a business class ticket to Europe and back, and the points left over for your next trip, an investment in a travel package today could already produce a nice win. If you're able to extend the certificate into 2019 and use it at Starwood properties, it could be a very big win indeed.
Speculatively buying points is not something I would generally consider no less recommend, but the merger between Marriott and Starwood creates interesting possibilities for the future — particularly with these Marriott Travel Packages. The bonus from Aeroplan further extends the value of these of the packages such that buying points might make sense.  If you are interested in purchasing Starpoints for a package like this, you can even go through a shopping portal and save a bit more. Alternatively, you could use our affiliate link with our thanks.
While mergers inherently create uncertainty, there is no doubt that opportunities will continue to abound for those looking to maximize the value of both money and miles with Marriott Rewards and SPG.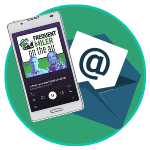 Want to learn more about miles and points?
Subscribe to email updates
 or check out 
our podcast
 on your favorite podcast platform.