I've written quite a bit lately about hotel credit cards, specifically noting my intention to migrate away from the many flavors of Marriott. I also recently noted how interesting I find the new World of Hyatt card — but due to Hyatt's limited footprint, I couldn't focus on Hyatt alone. And I wouldn't have to — because the hotel card I'm most excited about is undoubtedly the Hilton Aspire card. Last night, I booked a stay for next year and got even more excited when I realized how I could maximize the $250 annual resort credit….
Hilton Honors Aspire Benefits
I'm actively excited about the Hilton Honors Aspire card that launched earlier this year because it comes with very generous benefits. For a $450 annual fee, every year you get:
Annual free weekend night certificate
$250 airline incidentals credit (with one chosen airline) per calendar year
$250 Hilton resort credit per membership year (must be used at a Hilton Resort)
Diamond status
There are also some less tangible benefits you can read about in our full review of the card here.
Personally, I think this card is hands down the best value in hotel cards (at least now that the $49 IHG card is no longer available). The airline incidental credits are only good for one airline, but we maintain a resource page about what still works to trigger Amex airline reimbursements here. I chose Southwest as my airline this year and my data points match what you'll find on that page.
Diamond status doesn't provide a huge advantage over Gold status, but it does come with automatic lounge access, which can certainly help you save a few bucks with drinks and snacks.
The annual free weekend night certificate works at almost any Hilton property in the world (just excluding a small handful of all-inclusives and more condo-like properties without standard rooms). You can use it in New York, Hong Kong, the Maldives, etc. If only the night I need near San Jose Airport were a weekend night, I'd put mine to use for huge value there (read more on that here). It really wouldn't be hard for me to get more than $450 in value out of the $250 airline credit and the free uncapped weekend night alone. Heck, in the right city or at the right time of year, you might very well get a room that would have cost more than $450 with the free weekend night certificate.
In my opinion, the hardest of the tangible benefits to use is the Hilton resort credit because it must be used at a resort. That said, I've got some ideas on that. . .
Hilton Aspire Resort Credit
The Hilton Aspire resort credit must be used at a Hilton resort (the full list of properties classified as a resort for this credit can be found at this link). That said, the credit is otherwise pretty unrestricted — it can be used toward anything that gets charged to your hotel bill, including the room rate itself. In other words, you can get this rebate just by paying your room bill — or use it in conjunction with an award stay to get credited for your restaurant, bar, or spa tab, etc.
But the difficulty with that is it means you have to stay at a Hilton resort every year in order to get the credit. Except, maybe you don't…..
Hilton Conrad Maldives Rangali Island
Arguably the most aspirational property in the Hilton portfolio is the Conrad Maldives Rangali Island. This is the place you always see in posts about using your free night certificate — as though you would fly all the way to the Maldives to use one free night. This hotel has the underwater restaurant where you can watch the fish pass overhead.
It is also notable for the fact that overwater villas have been included as a "standard room" for award booking since sometime last year. That means you can book an overwater villa with your annual free night certificate — or you can book one with 95,000 Hilton Honors points.
Better yet, if you book a 5-night stay, the 5th nigh is free — dropping your cost down to an average of 76,000 Hilton Honors points per night for an overwater villa. That seems pretty darn amazing.
And it's even more amazing when you compare it to cash rates for the same room and same dates.
Of course, there's a catch. Like most of the aspirational Maldives properties, it isn't easy to get there. Flying to the Maldives isn't necessarily that challenging — awards to the Maldives are usually available. The trouble is that once you arrive, you typically need to take a private seaplane or a domestic Maldivian Air plane to transfer from the airport to the island of your chosen hotel — and you can't use miles to book that. To get to the Conrad, like most of the other top-shelf properties, you have to pay $500 round trip per person for the seaplane or domestic flight transfer. For a thirty minute flight. Ouchie-wowie.
But the other day I got to thinking about it and wondered whether you pay that fee directly to the seaplane operator……or do you pay it directly to the Conrad? I'm sure you can see where I'm going with this — and sure enough, you pay it directly to the Conrad.
The seaplane fee is actually $500 + 12% tax — so $560 total. They charge you extra for more than 55lbs of luggage, blah blah blah. But, you've already seen where I'm going with this — since you pay this fee to the hotel directly, your Hilton Aspire resort credit should work for this. My understanding is that like the airline credits, this credit triggers automatically with a qualifying charge, so when you pay this at checkout with your room folio, it should automatically get you the $250 credit. That drops the seaplane transfer down to a much more palatable (but still ludicrous) $310 round trip.
But that's still too much. And then I got to thinking more about it….I wonder if you can make a deposit this year to trigger this year's credit…..
And so, in the name of science, I went ahead and booked a 5-night award stay in an overwater villa for next year for a total of 380,000 Hilton Honors points.
Note one key thing: advanced purchase rates for resorts in the US won't be credited. See this post at Flyertalk for more on that. Technically, the benefit terms state that you must pay at checkout to get the credit on the Aspire card, but datapoints at Flyertalk indicate that prepaid rates at properties outside of the US will trigger the automatic reimbursement.
Back to my experiment….Immediately after booking, I sent an email to the hotel, asking it if would be possible for me to put down a deposit this year for my stay next year — you know, for my personal accounting purposes — and pay the balance at checkout. I got a response in four minutes.
Dear Nicholas,

Thanks for your email. Great to see your early booking.

Depending on your reservation there might be some advance payment required, if not required you can easily do prepayment any time you wish by using the attached credit card form. We will then add the amounts on your folio, so upon check out all you have the pay is the balance.

You can pay anytime but please add the reservation number on the form so we can track your booking nicely.
Boom. That's the answer I wanted to hear — not only is it possible, it sounds pretty clear that I could make several payments if I wanted. That's perfect because my wife also has the Aspire card. If each of us paid $250 this year and $250 next year upon checkout (our stay is booked after our anniversary date), we'll end up owing $60 each for the round trip seaplane transfer after our resort credits.
Unfortunately, since I booked the stay after our anniversary date (that's the only way to get the $250 credit twice for each of us since that credit resets after anniversary, unlike the airline credit which is per calendar year), we could not use our current free weekend night certificates to extend our 5-night award stay. The annual free weekend night certificate that comes with the Hilton Aspire card can not be extended. You have to stay before the expiration date, and ours expire before the stay I booked on points.
The good news is that I booked the 5-night award stay from Sunday-Friday. That way, when we get our new weekend night certificates at renewal, we could find availability for either the Friday and Saturday before or Saturday and Sunday after it to extend to a 7-night stay using both of our annual certificates. Given the cost of eating in the Maldives, I'm not sure we'd do that anyway. That said, it looks like Gold and Diamond members get a decent amount of free food and drink each day….
But that's a lot in annual fees
Those keeping score at home probably think that sounds just dandy — but holy moley that's a lot in annual fees. You're not wrong. Since the $250 resort credit comes back again after your anniversary, we would both have to pay for the card both this year and next year in order to each use the credit twice. That means that altogether, we'll pay $450 x 4 = $1,800. That's a lotta cheddar. But let's break that down. For $1,800, we'll get:
$1,500 in airline credits. Follow me here: The $250 per person airline credit is per calendar year. We opened our cards in early 2018. That means we'll each get $250 this year ($500 total). We'll then get that benefit again in 2019 (another $500). Then, in January of 2020, we'll be in a new calendar year before we hit our next anniversary date. That's another $500 in credits if we use it right away, before paying a third annual fee at the next account anniversary. We have the Southwest Companion Pass through the end of 2019 – so not only is this easy to use, but we'll get several trips out of it for this year and next. When 2020 rolls around, we'll see where we are, but we should be able to get nearly full value out of the $500 credit between the two three of us (no more lap infant by then) that year as well.
$1,000 in resort credits. This is covering our seaplane transfers, not including the $60 per person in tax.
4 free weekend nights. We each get a free weekend night this year and we'll each get one next year. I definitely don't value these by the cash cost of the room when I never would have considered paying it out of pocket…..but that overwater villa is going for $1,592 per night with tax during our dates….just sayin'.
I don't know about you, but my calculator puts that together as "more than the $1800 we're paying". Even if you only value the airline credits and resort credits at 50% of face value — which I think is way undervaluing them — that would be $1,250 in value from the credits alone. As long as we can get more than $550 in value out of the 4 free weekend nights (that's $137.50 per night), we're ahead of the game. The Conrad Maldives has been on our bucket list since we got into this game, so I feel like we were eventually going to pony up that $1,000 for the seaplane transfers — making it pretty darn close to face value for me. Still, I know most astute readers would argue against valuing the resort or airline credits at full face value even if we do end up using them all for trips we would otherwise take. Let's more realistically (yet still conservatively) value those airline and resort credits at 75% face value: that's still $1,875 in value. And we've still got our 4 weekend night certificates and Diamond status. Any way you run the numbers, it looks pretty good.
Will we actually take this trip?
I really don't know whether or not we'll actually take this trip — and that's why I didn't fill out the authorization form before writing this post. If we decide to go ahead and do this, I have a lot of time between now and my anniversary date to decide and put down a deposit to trigger this year's credit. To me, it was more interesting to realize that one doesn't actually have to stay at a Hilton resort every year to maximize the credit. Rather, if you plan out a resort stay every other year and the resort is willing to take a deposit in advance, you should be able to put together $500 per player towards a Hilton resort every other year. You obviously don't have to be staying in the Maldives to make that work — perhaps you'd prefer one of the Hilton Disney Springs properties or a resort in the Caribbean, where you may be able to stretch more value out of your credits.
If your plans are set in stone, you could even use this year's credit to book an advance purchase rate for a property outside the US for something beyond your next annivesary date. For instance, let's say that your anniversary date is May 6, 2019. Imagine you want to stay at a Hilton property in the Caribbean next May that costs $125 per night. You could simply book 2 nights as a prepaid advance-purchase (say May 10-12) and then 2 nights at the Hilton Honors rate that is paid at the hotel at checkout (May 12-14). Get your $250 credit now for this cardmember year based on the prepaid rate (remember this only works at properties outside the US if you're using the advance purchase rate). Then get next year's credit at checkout. Of course, don't forget to go through a shopping portal or Acorns Found Money or something like that to save even more.
That theoretical example gets you 4 nights out of the resort credit alone and allows you to pile together this year's credit with next year's. My point here is this: there are a lot of ways to maximize this; the best way to do it is going to depend on your preferences.
Though I will admit that I'm tempted by the Maldives. As I hunted around a bit more, I found this nugget:
I emailed to confirm that Children under 2 are not charged for the seaplane transfer. Somebody tell Mrs. Reyes that going next year is a $250 win :-).
Bottom line
The Hilton Aspire card is hands down my favorite hotel credit card. In this post, I've spilled some digital ink on how much value you can get out of it — and I didn't mention a word about spending money on this card other than to trigger the credits. That's because regardless of whether or not you spend a dime on the card, I think the benefits are pretty valuable. I think those benefits magnify if you're in 2-player mode, with a spouse or partner able to double up with you on annual free nights and airline/resort credits. And the best part is that you should be able to maximize your annual resort credits if you just stay at a Hilton resort every other year, as long as your resort will let you make an advance deposit. You'll pay out a hefty amount in fees, but you'll get a heck of a return for your money with even just a little effort at maximization.
Note that we do not earn a commission for this card.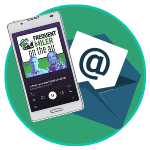 Want to learn more about miles and points?
Subscribe to email updates
 or check out 
our podcast
 on your favorite podcast platform.