Last week I detailed rumors of a new Chase card to be named Chase Sapphire Reserve, and I made a number of predictions about the card.  At the time we didn't have hard proof that the card really existed, but proof and details have since emerged.  My own banker confirmed the existence of the card, and Doctor of Credit published actual screenshots of Chase's internal communication about the card to their bankers.
Here's what we now know for certain based on screenshots:
100K Ultimate Rewards Signup Bonus after $4K spend in 3 months
3X Travel & Dining
Point Value: Use points for travel at 1.5 cents per point value.
$300 in annual travel credits automatically applied to account for travel purchases charged to card
Airport Lounge Access (Appears to be Priority Pass Select, but no confirmation yet)
Global Entry or TSA Pre Fee Credit
No foreign transaction fee
Points transferable 1 to 1 to selected airline and hotel programs
Here is additional information from Doctor of Credit's source:
Release date: August 21
Annual Fee: $450 (Now $550 as of January 2020)
Authorized User Fee: $75
Visa Infinite
The awesome stuff that we didn't know before
The Sapphire Preferred and Ink Plus cards have long offered 1.25 cents per point value when points are used to purchase travel.  Now, we know that the Sapphire Reserve card will offer 1.5 cents per point value.  On the heels of learning that the Citi Prestige card next year will lose its 1.6 cents per point value towards AA flights, it's amazing to learn that Chase's card will offer nearly that value for all travel booked with points through the Ultimate Rewards travel portal!
The annual $300 Travel credit will be automatically applied, and it appears to be for all travel.  If I understand this right, this means that any purchases that code as travel (hotels, airfare, car rentals, cruises, etc.) will be rebated up to $300 per year.  If true, this is fantastic.  Since the card earns best in class 3X points per dollar for travel, it makes sense to always use the card for travel purchases anyway.  In my mind, this effectively reduces the effective annual fee to $150 ($450 – $300 = $150).
Predictions confirmed
In my prior post about this card, I made a number of predictions.  Two have been confirmed.  I'm particularly proud of the second one:
1) Global Entry Application Fee Rebate
It was pretty obvious that a high end travel card would have this feature, but it's good to see it confirmed.
2) 1.5 Cents Per Point Value for Travel
I'm pretty surprised that I guessed this one right!  I wrote:
A very welcome perk would be if the Chase Sapphire Reserve were to offer 1.5 cents per point value for travel.  For Chase customers, that would further distance the card from the Sapphire Preferred (for those wondering if the card is really worth the extra cost), and it would give Prestige and Business Platinum cardholders the sense that switching would not be much of a loss.
Predictions unconfirmed
We're still waiting to find out about a couple of my other predictions.  I figured that the new card would have these benefits:
Free In-Flight Gogo Wifi: 12 passes per year
Discount Air Benefit: Save $100 on each 2 (or more) person round trip domestic flight purchased through this website.
I still think that both of these are likely.  We'll see soon.
Update 8/16/16: It appears that both predictions were wrong.  At this point I don't believe that the card will offer either of the two perks listed in this section.
$300 Question Answered
In my prior post, I raised the $300 question: how easy will it be to get the $300 in travel credits each year?  I felt that this was important to answer because if it is very easy, then the $450 annual fee is effectively more like $150.  I wrote that if it was necessary to contact Chase to get the free credits each time, it would be easy to forget or to simply not want to bother.  Fortunately, the answer is that the credits will be automatically applied.
Even better, I had previously assumed that the travel credits were for airline fees only, but a reader wrote to me last week to tell me that the rebate is for all purchases that code as travel!  This appears to be confirmed by one of Doctor of Credit's screenshots which has this text (bolding is mine): "$300 Annual Travel Credit automatically applied to your account for travel purchases charged to your card"
$1200 Question Unanswered
We still don't know whether authorized users will earn their own $300 in travel credits.  I think it is very unlikely, but we can dream.
Is the Chase Sapphire Reserve card worth the $450 $150 fee?
If the annual $300 travel credit is really as easy to get as we now think it is, then it is reasonable to conclude that the Chase Sapphire Reserve card's effective annual fee is $150.  Obviously the card is worth getting for at least one year since the 100K signup bonus alone is worth $1,000 in cash or $1,500 in travel.  But, how about after that?
Depending upon where you live and where you regularly travel, you may find the airport lounge benefit valuable or you may find it useless.  So, for now, let's ignore that one.  Instead, let's concentrate on just two benefits: 3X points for travel & dining, and 1.5 cents per point travel value.
3X points for travel & dining: If we compare to the $95 Sapphire Preferred card which earns 2X for travel & dining, then we can see that this card earns 1X extra for all of these purchases.  If we assume an average of $500 per month spent on travel & dining, the Sapphire Reserve card would result in an extra 6000 points earned per year compared to the same spend on the Sapphire Preferred.  Since those 6,000 points are worth $60 in cash or $90 in travel, the $55 per year difference in annual fees between the two cards is more than justified.
1.5 cents per point travel value: The Chase Sapphire Reserve and the Chase Sapphire Preferred get the same value for points when points are transferred 1 to 1 to airline or hotel programs.  The difference is when points are used to pay for travel through the Ultimate Rewards travel portal.  In that case, the Sapphire Reserve gets an extra .25 cents per point value.  If you redeem points for $600 in travel, the Sapphire Reserve would charge 40,000 points whereas the Sapphire Preferred would charge 48,000 points.  The 8,000 point difference between the two cards is worth $80 in cash or $120 in travel.  Again, the extra $55 annual fee for the Reserve card over the Sapphire Preferred is easily justified.
Points from other Ultimate Rewards cards become more valuable:  Since Chase allows individuals to move points from one of their Chase Ultimate Rewards cards to another, simply having this card makes your existing points more valuable when used to pay for travel.
Sign me up!
I feel like a kid waiting for the candy store to open.  I expect that I'll sign up as soon as the Chase Sapphire Reserve becomes available.  I have signed up for a number of Chase cards recently, though, so maybe my wife will sign up first.  Or, maybe we'll both sign up.  We'll see.
Long term there's no reason for both of us to have the card, but I'm sure we'll keep one of them.  The value proposition here, based upon what we know today, is really good.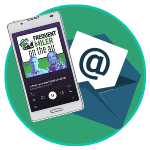 Want to learn more about miles and points?
Subscribe to email updates
 or check out 
our podcast
 on your favorite podcast platform.