As you may know, the Citi Prestige card has a number of benefits that are scheduled to end later this month. Among the benefits ending or changing on July 23rd are:
No more free golf benefit
No more redemptions for 1.6c per point with American Airlines (all travel redemptions will instead be 1.25c per point
The fourth night free will become the average cost per night over four nights (rather than the actual cost of the fourth night) and this will no longer include taxes
No more Admirals Club access
Those changes were announced nearly a year ago. It has recently been rumored Citi would be announcing some new benefits for the Citi Prestige card and that those new benefits are thought to be launching on July 17th, ahead of the end of the aforementioned changes. Citi has been tight-lipped about what those changes may be, and speculation has ranged from new bonus categories to the addition of American Airlines as a transfer partner (though I think the latter is unlikely). Greg is betting on an announcement of 1.5c per point in value towards travel to keep the card competitive with other premium cards. Well, Doctor of Credit has reported the latest from the rumor mill and word on the street has it that these may be the new Citi Prestige benefits launching on July 17th:
New card will be metal
Shoprunner membership will be included
Citi Thank You points will be worth 1c each towards cash or gift card redemptions
Citi Thank You points can be used towards the 4th night free benefit
This has yet to be substantiated and there is no word as to whether or not this is the entire list of benefits. Furthermore, we have no idea how something like using Thank You Points towards the 4th night free would work — would you get 1c per point in value and then get the 4th night back? That sounds like 1.25c in value. Would you get 1.5c per point in value and then get the 4th night back? That might be more intriguing and an interesting response to the Amex pay-with-points rebate. I'm not sure that it would be appealing, but it would be innovative.
Overall, I hope for more from the changes. Shoprunner is already included with all Amex cards. While metal will certainly give the card a more premium feel, it won't replace the value of some of the lost benefits. One cent per point towards cash redemptions made me look up the current rate — did you realize cash redemptions are an abysmal 0.5c per point currently? A cent per point is pretty standard for bank points — even Capital One has got them there. If this is the extent of Citi's planned enhancements, I hope they have hired some extra staff for the retention department on the morning of July 17th :-).
That said, I will likely keep the card for the trip delay reimbursement benefit, which makes this my go-to card for booking paid flights. Between the annual $250 credit, the occasional 4th night free, and the generous 3-hour travel delay benefit, I still find this card to be a keeper for me. I suspect that not everyone will feel that way.
What do you think about these rumored changes to the Prestige Card? Would you keep it if these are the changes? What additional benefits do you think might be added?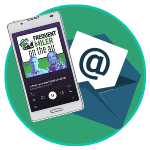 Want to learn more about miles and points?
Subscribe to email updates
 or check out 
our podcast
 on your favorite podcast platform.