Yesterday, in response to reader inquiries, Nick revealed the credit and debit cards he carries in his wallet.  Now it's my turn.  But please note that these are not recommendations for what you should do.  Everyone's circumstances differ.  What's best for me likely is not best for you.  Further, I'm not arguing that what I have is necessarily best for me either (although I think it's pretty good).  It's just a list of cards that I happen to have in my wallet at the moment of writing.
Citi Premier Card for gas
Card Name w Details & Review (no offer)
I'm an authorized user on my wife's Citi Premier account.  We use this card solely to earn 3X for at gas stations.  We don't spend much on gas, though, so I don't plan to hold onto this card long term.
Citi Prestige Card for dining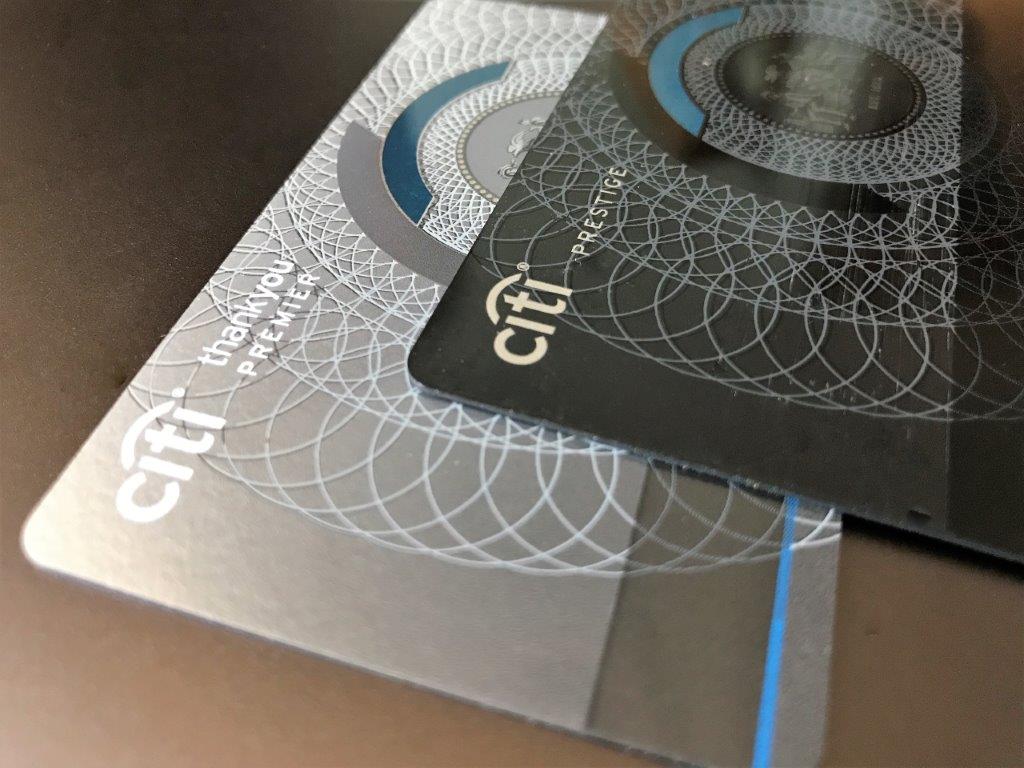 Card Name w Details & Review (no offer)
I use this one to earn 5X at restaurants.  My wife and I eat out a lot so this is big.  We often eat out when traveling internationally too, so the Amex Gold Card (which earns 4X for dining) isn't a great alternative since Amex isn't widely accepted outside of the United States.
Some readers will remember that I had previously decided to cancel this card after Citi removed all the travel protections last September.  I had decided that the ability to earn 5X at restaurants was great, but not enough to justify the card's huge annual fee.  Well, I got a one year reprieve due to an interesting mixup when I tried to product change my card but then changed my mind.  I don't think the outcome is reproducible, but the end result was that I wasn't charged a membership fee.  Also, in looking back at my restaurant spend in 2019, it's clear that I eat out more than I had earlier estimated.  I'll take another look next time the annual fee comes due, but at this point the card may have reverted to being a long-term keeper for me.
Amex Gold Card for grocery
Card Name w Details & Review (no offer)
This is my wife's old Premier Rewards card which was automatically converted to an Amex Gold Card (but we never ordered a new metal card).  When I had decided to cancel my Prestige card, this card became more valuable for its 4X dining benefit.  So we paid the annual fee.  It was only after it was too late to cancel and get the fee back that I realized that I'd be keeping the Prestige card after all.  We'll reassess this card next year, but for now we use it for all grocery spend.  We also use it to order food through Grubhub since this card offers up to $10 back each month at certain restaurants, Grubhub, and Boxed.
Bank of America Premium Rewards: My "Everywhere else" card
Card Name w Details & Review (no offer)
A while ago I moved the management of a chunk of my retirement funds to Merrill Edge.  This accomplished two things: 1) I got a nice bonus from Merrill (I think they were running a $900 promo at the time — usually they offer up to $600); and 2) I qualified for Platinum Honors with Bank of America's Preferred Rewards program.  This means that I automatically earn 75% more rewards on certain Bank of America cards, including this one (read full details here).  This means that my Premium Rewards card now earns a minimum of 2.62% back everywhere.  That's awesome.  Plus it is a Visa card and so it is accepted worldwide and it has no foreign transaction fees.  As icing on the cake, the card's $95 annual fee is offset by the card's $100 in annual airline fee rebates.
Chase Private Client debit card
About five years ago we moved to a new house.  In the process, I temporarily deposited the money from the sale of the old house into my Chase account.  This resulted in a call from Chase inviting me into their Private Client program.  Initially, this was awesome because it used to mean that I qualified for better signup offers and was exempt from Chase's 5/24 Rule.  Neither seems to be the case anymore.  But I still use the Private Client debit card which has no foreign transaction fees and rebates ATM fees.  If it wasn't for this card, I'd switch to using my SoFi debit card for international ATM use since it too has no foreign transaction fees and it also rebates ATM fees.
Altitude Reserve 3X Mobile Wallet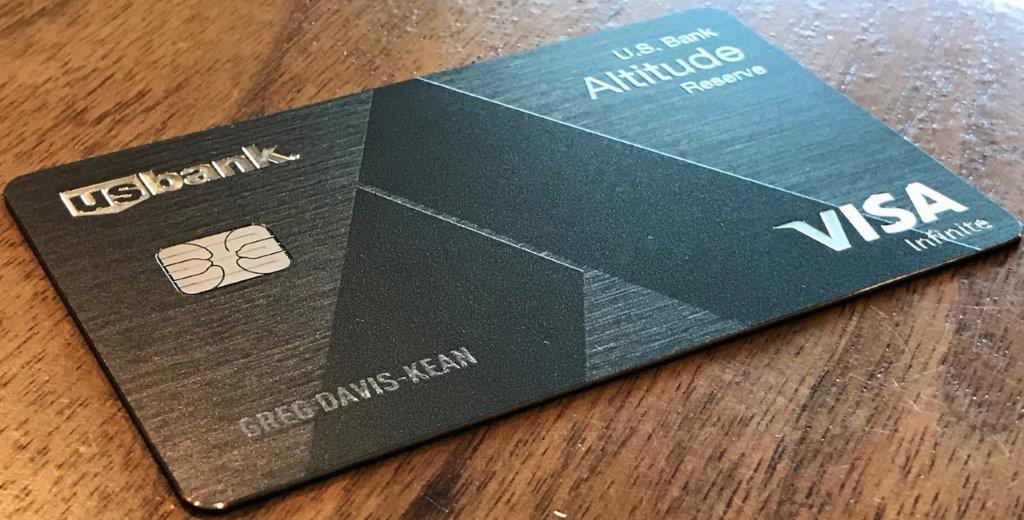 Card Name w Details & Review (no offer)
The US Bank Altitude Reserve card isn't in my physical wallet, but it's my default mobile wallet (Apple Pay / Samsung Pay) card since it earns 3X (worth 4.5%) on all mobile wallet payments.  A while ago I picked up a Samsung watch which lets me use Samsung Pay everywhere, even where mobile payments aren't accepted, but I hate wearing that watch.  As a result, I usually just use Apple Pay when available.
My Travel Wallet
My travel wallet is a wallet that never goes in my pocket.  Instead, I keep it hidden away in my backpack.  It contains all of the cards that I might need while traveling.  Some of the non credit-card items in my travel wallet include my passport, my dive certification, Priority Pass (for lounge access), public transport cards, and travel related gift cards.
Credit cards found in my wallet include my Platinum card (for lounge access and emergency medical evacuation), my Chase Sapphire Reserve card for travel purchases, various hotel cards for in-hotel payments, and various airline cards for in-flight food discounts.
What's not in my wallet (but is at home)?
I have a lot of cards that aren't kept in either of the wallets shown above. I'm not going to list every card I have here, but there are some key cards missing from the story above that are worth noting:
Citi Double Cash: 2X Everywhere

Card Name w Details & Review (no offer)
This fee-free card offers 2X rewards everywhere and cash back is transferable one to one to Citi ThankYou Rewards.  This, in turn, makes it possible to transfer points one to one to a number of airline programs.  For full details see: Citi Double Cash Complete Guide.  This is a great option for Plastiq bill payments for things like mortgage payments that can be made with Mastercards, but not with Amex or Visa cards.
One problem with this card is that it does incur foreign transaction fees so I recommend leaving it behind when traveling internationally.
Citi Rewards+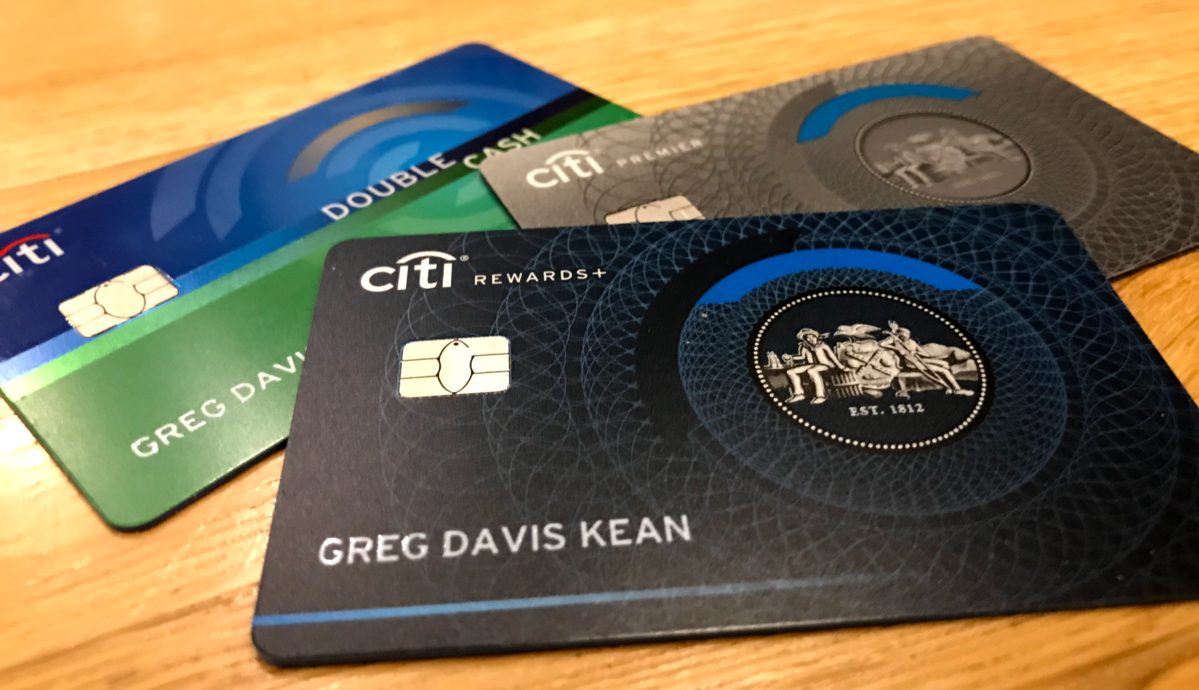 Card Name w Details & Review (no offer)
This fee-free card is awesome because it offers a 10% rebate on rewards (capped at 10K points per year).  By pooling this card with my Double Cash and Prestige, I automatically get up to 10,000 points per year without thinking about it.  My wife also has the card and has it pooled with her Premier card so that we can get additional points rebates that way.  The Rewards Plus card also offers great rewards very small purchases so I should probably stick it in my wallet, but I don't think I have enough small purchases to make much difference.  See: Citi Rewards+ is a great companion to Premier or Prestige.
Amex Blue Business Plus
Card Name w Details & Review (no offer)
This fee-free card offers 2X Membership Rewards points on all spend, up to $50K per year (then 1X).
Like the Citi Double Cash card, this card incurs foreign transaction fees so I recommend leaving it behind when traveling internationally.
Ink Plus and Ink Cash: 5X Office Supply

Card Name w Details & Review (no offer)
I use these to earn 5X by automatically paying our phone, cable, and internet bills.  And, since these cards offer 5X at office supply stores, I take these on field trips to Staples and/or Office Depot / OfficeMax when they offer in-store gift card sales.  And I've been known to use these cards online at Staples.com to buy gift cards.
Citi AT&T Access More
Card Name w Details & Review (no offer)
This card is no longer available for new applicants, but it offers 3x at many online retail & travel merchants. Just as Nick said, this one is never in my wallet, but it gets monthly use. Each year in which I spend $10K, I also earn 10K bonus points, making this a keeper despite its $95 annual fee.
Delta Platinum and Reserve cards
I use these cards to manufacture Delta elite status (see this post for details).
Bottom line
The cards in my day-to-day wallet (and phone) offer an excellent rate of return for my in-person spend: 5X restaurants, 4X grocery, 3X gas, 3X Apple Pay, and 2.62% everywhere else.  But, I could do better.  If I were willing to carry around my stupid Samsung watch everywhere (see this post for details), then I could use Samsung Pay as my everywhere else card in order to get 3X with my Altitude Reserve card (worth 4.5% back towards travel).  But I don't spend heavily enough in that in-person everywhere else category to make much of a difference.  And I don't like wearing that bulky watch.  I could also get the Ducks Unlimited card to get 5% cash back at gas stations and sporting good stores, but I don't spend enough in either category to want to expand my wallet further.
I'm pretty happy with the selection of cards I have now.  I know I could do marginally better, but I don't really care.  The difference in earnings from day to day spend are minor compared to the rewards I earn through credit card bonuses and increased spend techniques.
If you're struggling to decide which cards to keep in your wallet, don't forget that we've put together a resource to help you decide which of the expensive cards are worth keeping.  See this post for details: Which Ultra Premium Cards are Keepers?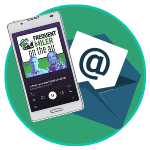 Want to learn more about miles and points?
Subscribe to email updates
 or check out 
our podcast
 on your favorite podcast platform.