I signed up for the Citi Prestige card in September, 2014. Back then, it was much easier to get Citigold status and so I locked in a $350 annual fee. Until this month, the fee never increased despite my having let my Citigold status lapse. Today, you need $200,000 invested with Citi in order to be granted Citigold. If you do so, you too can get the Prestige card for only $350. For everyone else, the annual fee is now $495. And Citi has stopped grandfathering me into the Citigold pricing. Late last week the new $495 annual fee appeared on my credit card statement.
Citi has radically changed the Prestige card multiple times since I signed up five years ago.  Earlier this year, they implemented a number of changes, some good, some bad.  On the good side, they added 5X earnings for flights, travel agencies, and restaurants; and they made the $250 travel credit much easier to earn; and they made points easier to cash out at 1 cent each.  On the bad side, they ruined the 4th Night Free hotel benefit, took away increased point value for flights booked with points, and increased the standard annual fee from $450 to $495.  You can read about those changes here.
To me, the card changes were a mixed bag.  I hated losing the 4th Night Free benefit in its previous form, but I loved the ability to earn 5X worldwide for dining and airfare.  Then, in one fell swoop, Citi dropped all of their valuable travel and purchase protections.  Car rental insurance: gone.  Trip Cancellation & Interruption Protection: gone.  Travel Accident Insurance: gone.  Trip Delay Protection: gone.  Price Rewind: gone.  90 Day Return Protection: gone. Missed Event Ticket Protection: gone.  You get the picture.
With the end of travel and purchase protections, my subjective value of the Prestige card plummeted.  It had been my go-to card for all flight purchases, but now I've reverted to booking travel with my Sapphire Reserve card.  Yes, it means earning 3X Ultimate Rewards instead of 5X ThankYou points, but it's a trade-off I'm willing to make in order to insure my travel purchases.  The Sapphire Reserve already had better travel protections than the Prestige card, but now of course it's no contest (see our coverage of Ultra-Premium Travel Insurance here).  A reader pointed out to me that I could have my cake and it it too by buying airline gift cards with the Prestige card to earn 5X and then when booking travel use gift cards plus put a small portion on my Sapphire Reserve.  That would work since the Sapphire Reserve covers you even if you only pay part of your travel with the card, but honestly I'm not likely to go to that much trouble.
Other readers have asked why I care so much about travel protections.  Surely I pay for travel insurance separately anyway, right?  Um, no.  I've never paid for travel insurance, or any kind of insurance or extended warranty that wasn't required by law.  I think of such things as a gamble: the only way to win is for something terrible to happen.  I'd rather not bet on disaster.  Still, I find that I'm willing to "pay" a little bit for travel insurance peace of mind by giving up the Prestige card's extra 2X points.  If you regularly pay for travel insurance, then of course it makes sense to continue to use the Prestige card to purchase airfare.
Time to break up?
Now that I no longer use the Prestige card for flights and now that I know that I'm no longer grandfathered into the old $350 annual fee, it was time to reassess my 5 year relationship with the card.  I turned to my Ultra Premium Credit Card Value worksheet (see: Which Ultra Premium Cards are Keepers?) to figure it out.
Using the spreadsheet, I estimated that the card was worth paying $350 per year (note: everyone should come up with their own valuations!).  Clearly it's no longer a keeper for me.  Time to call and cancel…
Retention Offer?
I didn't really think that I was going to give up my Prestige card.  I figured that I'd get a nice retention offer to made it worth keeping for at least another year.  So, I called Citi, waited until I got a human on the phone, and then said that I wanted to cancel the card (if you tell the computer, there's the risk that the computer will abruptly cancel the card with no recourse).  As expected, I was transferred to a retention specialist.
I explained that I didn't want to pay the annual fee due to the loss of travel & purchase protections.  Unfortunately, all the specialist could do was read off the retention offers loaded to my account.  And, sadly, they were awful:
$50 statement credit with $9,000 spend: Spend $3,000 per month for three months in order to get $50 back.
10K points with $9,000 spend: Spend $3,000 per month for three months in order to get 10,000 bonus points.
Both were awful offers, but 10K points is the less awful of the two since worst case is that 10K points can be cashed out for $100.  Still, that's a huge amount of spend for such a paltry bonus.  Note that there was some confusion about whether I'd get $50 or 10K points every month for three months or just once.  The agent put me on hold for quite a while and returned to say "just once".  Was she right?  I don't know, but I don't think I would have made a different decision either way.
I said no thank you to both offers and asked to downgrade to a no-fee ThankYou card instead.  That's the best way to keep points alive when ditching the Prestige or Premier card.  Citi offers two no-fee ThankYou cards: ThankYou Preferred and Rewards+.  The Rewards+ is the much better option if you don't already have it (see this post for details).  I already have both no-fee cards, so I didn't have a preference.  The agent suggested the Rewards+ card, so I said OK.
Reassessing other cards
I then went through the spreadsheet to update my valuations of other cards.  This was necessary because some of my valuations were low due to the assumption that I would get 5X for flights and dining from the Prestige card.  The biggest change for me was my valuation of the Amex Gold card.  Previously, I valued the card at $250 per year which happens to be the same as the annual fee.  At that point I was leaning towards cancelling the Gold card since it didn't offer more benefit than cost.  Now, however, my dining purchases will go on the Gold card and so I assigned value to the card's 4X dining benefit.  Given that I ditched the Prestige, Amex Gold is now a keeper.
Using my ThankYou points
Citi ThankYou points can be incredibly valuable when transferred to airline programs for high value awards.  For  examples, see: Citi ThankYou points sweet spots. In order to transfer points to airline programs, you need either the $495 Citi Prestige card or $95 Citi Premier card.  Currently I have neither.
I'm currently sitting on over 800,000 points with no direct way to use the points effectively.  But I do have two indirect options:
My wife has a Citi Premier card.  When I'm ready to transfer points to an airline program, I can share my points with her for free and she can transfer those points to airline miles.  The only real downside to this approach is that the miles then end up in her airline loyalty program rather than mine.  And that only matters in cases where I already have miles or where I have elite status and so there may be benefits to booking from my account (such as lower change fees).  In most cases, this option would be fine.  Note though that there is a 100K per year cap on moving points to another person, so this option has that additional limitation (H/T Ray)
I can upgrade one of my no-fee ThankYou cards to the Premier card.  In the past, I've often received offers to upgrade my Preferred card to the Premier card.  These offers included the first year free.  Next time I see this offer, I'm inclined to accept it.  Or, if I have immediate need to transfer points to miles in my own account, I should be able to upgrade at any time.
Wrap up
I'm a bit sad to end my five year relationship with the Prestige card.  Is it weird that I get emotionally attached to credit cards?  Wait, don't answer that.  I know.  Yes, it's weird.  So, it's weirdly sad, but at the same time I'm confident that it was the right decision.  Will Citi enhance the Prestige card to make up for the loss of travel and purchase protections?  Perhaps, but then I can always upgrade back to that card if it makes sense.
Coincidentally, dropping the Prestige card came closely on the heels of my decision to cancel my CNB Crystal Visa Infinite card.  In quick succession, two ultra-premium cards are out the window.  I think it's time for me to do a new "what's in my wallet?" type of post.  Look for that soon.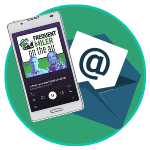 Want to learn more about miles and points?
Subscribe to email updates
 or check out 
our podcast
 on your favorite podcast platform.