Chase has confirmed details about the Chase Ritz-Carlton and Chase Marriott Business cards, as well as details on how the new free night awards will work. Most of the key pieces are things we expected, though there is a bit more detail to fill in the blanks. One major negative change: the business version of the Marriott Rewards card will no longer earn an elite night credit per $3,000 spend when the new benefits launch on August 26th. No word on the fate of that benefit on the personal card, but it would stand to reason that it may disappear there as well. Free night awards are kind of a bummer in my opinion. Details to follow.
Chase Ritz-Carlton Credit Card changes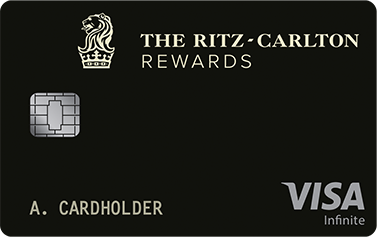 Starting August 26th, the Ritz-Carlton Rewards card will earn points at the following rate:
6x at Marriott properties (including Ritz / SPG)
3x at restaurants, car rental companies, and airline tickets purchased directly from airlines
2x everywhere else
Additionally, the card will gain a couple of benefits:
An annual free night award that will be valid at properties costing up to 50,000 points
Automatic Gold status (though this is fairly meaningless as the new Gold status won't be worth much)
The card is losing the annual 10% premium on points earned, but it is scheduled to keep all of the other current key benefits, including:
3 club level upgrades annually valid on paid stays of up to 7 nights
$100 hotel credit for each 2 night or longer stay (subject to availability – must book a special rate, but can be stacked with the club level upgrade)
Airport lounge access via Priority Pass (currently comes with unlimited guests)
$300 annual credit for airline incidentals
$100 discount when you book 2 or more round trip domestic economy class tickets via the Ritz Visa Discount Air website (this benefit can be used repeatedly)
Platinum status with $75K spend per cardmember year
The current signup bonus is not slated to change yet — it's unclear how the 2 free Ritz Tier 1-4 certificates will be treated in the new program
Ritz changes analysis
We already knew about most of the above. There were two key things that stuck out at me:
The new free night award can be valuable, but it still kind of stinks.
From August until early 2018, Marriott is only using "standard" award pricing. That means that the annual free night award that comes with the Ritz-Carlton card will be valid at up to a Category 6 property if your anniversary date falls sometime after August 26th and before early 2019. As a reminder, here is the chart:
However, it starts to get….murky….in 2019. We got confirmation today that the annual free night certificates that come with the various credit cards will be valid based on the rate the hotel is charging at that time of year. In other words, when peak and off-peak pricing take effect in 2019, the maximum category for your free night award will vary depending on whether you stay in peak season, off-peak season, or "standard" periods. In other words, this free night award will get you the following:
Max "peak" award = Cat 5 (40K points)
Max "standard" award = Cat 6 (50K points)
Max "off-peak" award = Cat 7 (50K points)
On the one hand, that sounds kind of good — in 2019, you might be able to land a Category 7 property during off-peak times. As that is (sort of) the top tier for the rest of 2018, there will surely be some really awesome properties in that category still in 2019.
However, my bet on this is that you're only going to be able to go when you don't want to be there. Think ski country in monsoon season. A beach destination during great white breeding season. A major city during….well, who are we kidding? Is New York is ever going to charge the off-peak pricing for its Category 7 properties?
Realistically, the free night award is going to be valid at a Cat 6 "standard" award level — but even more realistically, I could imagine a world where your best available options quickly become Cat 5 awards, whether peak or not — meaning you may end up having to settle for a max of 40K in value. If that doesn't sound like much more than what comes with the cards that cost $355 less per year to hold (like the Marriott Rewards Premier Plus and SPG business / SPG personal cards), that's because it isn't — those cards will come with free night awards valid up to 35K points. Of course, those free night awards could well turn into the same situation. The saving grace for the 35K awards is that the worst case scenario is you'll end up with a Cat 4 property. Those properties by and large are the same properties you can book today with your annual free night certificates. In other words, you're not going to lose a ton of value on those annual certificates…but you won't necessarily gain as much value on the premium cards (Ritz and SPG Luxury) as it sounds when you hear "up to 50K".
But the value proposition on this card could turn out to be great
Of course, I could be wrong. Marriott could turn out to be incredibly generous with award pricing and this could turn out to be a fantastic annual benefit. If it does turn out tn be easy to book a Category 6 standard award, the Ritz card will turn out to be a phenomenal value since it offers:
$300 in airline incidental credits annually
$100 repeatable airfare discount for 2
The free night award
You could certainly come out well ahead of the annual fee with just those benefits. If you use the club level upgrades and $100 property credit, all the better. But I do have a healthy bit of skepticism about how easy it is going to be to use the free night award at something better than Category 5. Don't get me wrong — it should still be easy enough to get yourself a $200 or better free night….though as I noted yesterday, thanks to Marriott charging resort and "destination" fees on free night awards, that free night might not be so free. Pretty soon, they are going to add a "doorbell fee", "nightstand fee", and "electricity surcharge". Kidding, of course. Don't get any ideas, David Flueck.
As you can tell, I'm of two minds on this card. If you can use the airfare discount a few times a year and you use even most of your airline incidental credits, the free night is gravy. Stuff like the global entry reimbursement, lounge access, etc is like adding butter to your gravy. For a market of people, this card will have real value. Some will prefer the $300 property credit planned on the SPG Luxury card over the airline incidentals credits, but the repeatable airline discount would push the needle in favor of the Ritz card for me.
Overall, it's not terrible — I'm motly just surprised they didn't surprise us with something we didn't expect. There is obviously good value there – just no "exciting new benefits" really.
Marriott Premier Plus Business Card
On the business card front, there was a small surprise: Chase isn't launching a new product at all, but rather changing the name of the current card. Existing card members will keep using their old card until it expires / is replaced, but both new and existing cardmembers will have the same benefits beginning August 26th. The $99 annual fee isn't changing. However, the card's new earning structure is. Beginning August 26th, the Marriott Premier Plus Business Card will earn:
6x at Marriott properties (including Ritz and SPG)
4x at gas stations, restaurants, and on shipping, Internet, cable, and phone services purchases
2x everywhere else
Additionally, the card will come with a free night award valid at any property worth up to 35,000 points (set to work the same as set forth above in this post). That's a change from the current Marriott Category 1-5 certificate that the card has earned, though it should theoretically be valid at the same calibre of properties.
Other benefit changes include:
Spend requirement for Gold status drops from $50K to $35K (though the value of Gold status drops as well since it no longer comes with free breakfast)
No more elite night credit per $3K spend on the card – this is unfortunate for those who would use spend to top off for an extra night or two of credit when close to a threshold
The 15 nights of elite credit that come with this card will not stack with elite credit from other cards
The card is losing price protection, return protection, trip cancellation, and trip interruption coverage.
If that sounds like a net loss to you, I would agree. While the free night may get you a nicer room than in the past, and the earning rate at the 4x categories is more than before, considering the Reasonable Redemption Value of Marriott Rewards points (0.72 cents each), the return isn't very exciting for a bonus category at a rough rate of return of 2.88% based on that valuation. On the other hand, if you regularly redeem your Marriott points for more value, those categories might suit your needs.
Bottom line
The changes to these cards more or less fall in line with what we have seen through the rest of the Marriott / SPG card porfolio. In yesterday's post, I said that I'd be sending my Marriott and SPG cards out to pasture. I mentioned that barring a huge new benefit on the Ritz card, it wouldn't be far behind. Today's announcement probably doesn't do much to change that. Lucky for me, my anniversary date does fall between August and the end of the year, so I'm hopeful that I might be able to earn a 50K free night award before I lay that card to rest. At this point, I don't think that will be enough to keep me around another year.
More info
Please see our Marriott SPG Ritz Transition Guide, or click through to the guide via any of these topic links:
H/T: The Points Guy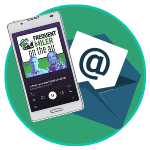 Want to learn more about miles and points?
Subscribe to email updates
 or check out 
our podcast
 on your favorite podcast platform.