Cardless has launched several credit cards over the last year or two for various sports teams, but the best card so far – and the best one they'll ever produce – has been launched today. Yes, you can now get a credit card for Liverpool FC.
The Offers & Key Card Details
Quick Thoughts
As a Brit, football (AKA soccer for the rest of you) has always been my sport of choice. Growing up in the 80s, the dominant team at the time was Liverpool and that's who I ended up supporting. I wasn't a glory-hunting kid; I think it was simply the only team I knew about because they seemed to win pretty much everything up until about 1988.
Unfortunately, my support appeared to be a bad luck charm because pretty much as soon as I started supporting them, they started going downhill. They lost the league title to Arsenal on goal difference in the 1988/89 season on the last day of the season after conceding in the last minute of the last game of the season against Arsenal.
One of my earliest football memories was then watching Liverpool play Crystal Palace in the FA Cup semi-final. We were 3-2 up with only minutes to play, only to concede right at the end of the game and then lose 4-3 in extra time. Manchester United, Chelsea, Arsenal and Manchester City and even Leicester City won the Premier League after I started supporting Liverpool, but until recently we'd never managed to win the title despite coming close a couple of times.
There have been some amazing times since then, like coming back from 3-0 down at half-time to beat AC Milan in the Champions League final on penalties in 2005. Then we finally won the Premier League in 2019-20 and have a make-or-break game against Manchester City this weekend that could decide this season's title.
Anyway, all that to say that I love that there's now going to be a Liverpool credit card, although it'll have limited appeal to anyone other than Liverpool fans. The welcome offer of 30,000 points (worth $300) when spending $2,000 in the first three months is a good bonus, but not as generous as some past Cardless offers like Manchester United's (booooo) card which offered 50,000 points ($500) on $3,000 spend when it first came out. The welcome offer on the Man Utd credit card has since dropped though, much like their quality since Alex Ferguson retired.
The categories offering bonus spend opportunities are pretty good for a card with no annual fee, although there are other no annual fee cards that offer the same or better earning opportunities for most of these categories:
5x – Liverpool FC merchandise at the Official Liverpool FC Store and on Liverpool FC ticket purchases, select rideshare and streaming services
3x – Bars, restaurants and select delivery services
1x – All other purchases
The card also comes with a number of interesting perks for Liverpool fans. That includes discounted stadium tours, complimentary LFCTV GO for the first year and 50% off thereafter, complimentary LFC International Membership for as long as you have the card and more. Seeing as this card has no annual fee, it's great that there's some kind of ongoing value proposition even if you don't want to put a bunch of spend on the card. For example, an annual subscription to LFCTV GO costs $64.99, so if that's something you subscribe to anyway, this card will save you $64.99 in year one and $32.50 every year after.
It's great to see Cardless continuing to add cards to their portfolio to target a decent-sized niche of people who might want a credit card for their team, but no future cards they launch will be better than this one. YNWA.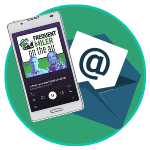 Want to learn more about miles and points?
Subscribe to email updates
 or check out 
our podcast
 on your favorite podcast platform.