American Airlines AAdvantage is out with a promotion that sounds and looks confusing on the surface, but it will be fairly easy for resellers or those already intending to buy miles from American Airlines. I'd say that this promotion likely isn't worthwhile for others, but you may be able to pick up a few bonus miles for stuff you would have done anyway.
The Deal
Earn up to 50,000 American Airlines AAdvantage miles [direct link to this promotion] with qualifying partner activity in the following increments:

Earn 2,000 bonus miles when you:

Earn 10,000 partner miles
Download the mobile app

Earn 5,000 bonus miles when you:

Earn 25,000 partner miles
Earn miles by donating to a specialty partner (select charities)

Earn 10,000 bonus miles when you:

Earn 50,000 partner miles
Buy & fly in a premium or economy cabin

Earn 33,000 bonus miles when you:

Earn 100,000 partner miles
Buy & fly in a premium cabin
Key Terms
Promotion period: 12:01 a.m. CT November 8 – 11:59 p.m. CT December 31, 2018.
Registration for the promotion is required.
All participating partner terms and conditions apply. Participating partners and designated activities are subject to change without notice. Offer excludes any participating partner sweepstakes offers.
Miles earned or activities completed before registration or outside the promotion period don't count toward the promotion.
You can earn up to 50,000 bonus miles by earning the required partner miles and completing the designated activities during the promotion period.
You can earn the required miles with partners and complete the designated activities in any order. A valid AAdvantage® number must be provided to the partner to earn miles.
The required miles earned with participating partners may be earned through multiple transactions.
Completion of a designated activity will only qualify for the promotion once.  [Note: These two terms could be contradictory. Will multiple separate purchases through AAdvantage eShopping work? I believe they will, but it's not entirely clear to me]
Completion date of activities vary by partner. For some, completion date is the date of the transaction. For others, shipment date or qualification date are considered the completion date. Completion dates must occur during the promotion period. Please contact participating partners to understand how completion dates are determined.
Bonus miles earned from the promotion don't count towards partner miles for purposes of the promotion.
Miles earned from participating partners are cumulative and don't reset once the required partner miles for a specific achievement are earned. For example, if you earn the 10,000 required partner miles for the Multi-tasker achievement, you only need to earn 15,000 additional miles for the Go-getter achievement.
Only 50,000 base miles purchased will count towards partner miles for purposes of the promotion. Gifted, shared or bonus miles earned from buying miles don't qualify for the promotion.
See promotion page for full terms
Quick Thoughts
First, don't forget to register now, before you earn any miles.
The way I read the terms, it says that miles earned with participating partners may be earned through multiple transactions, so I believe that multiple purchases through AAdvantage eShopping ought to qualify. That said, the term following it says that "completion of a designated activity will only qualify for the promotion once", so there is some ambiguity — will they consider earning miles through AAdvantage eShopping one time completion of a designated activity? I don't think so, but I think the terms aren't as clear as I'd like.
Assuming my interpretation is correct, I feel like this promotion makes sense mostly for resellers who are constantly buying through a shopping portal. If you are able to earn 100K American Airlines miles through the shopping portal between now and December 31st, you would just need to donate a little to charity, download the AA app, and fly a "premium" American Airlines flight before December 31st to earn 50K bonus miles. Since even premium economy counts and there is no minimum price or distance, it seems like it would be relatively easy to grab a cheap premium economy or domestic business class fare to complete the requirement. Of course, I wouldn't go focusing on the AA portal just to try to trigger this promotion — but if they are offering a high payout and there is the potential to double dip, it could be interesting. I long ago earned a Southwest Companion pass in a couple of days through a double dip: a retailer was offering 12x points through the Southwest Shopping portal, so I bought $4500 in gift cards through the portal and then spent the $4500 through the portal on merchandise and earned 108,000 points within a couple of days. I did so figuring that even if I lost 20% on the merchandise, I'd have 108,000 Rapid Rewards points and a Companion Pass for about $900, which was a trade I was willing to risk. Would I do that for 150K AA miles? Probably. That type of thing doesn't work with all retailers — check our Frequent Miler Laboratory for recent results.
Those already intended to buy AA miles can also trigger a 10K bonus miles here by also flying either in economy class or a premium cabin with American before the end of the promotion period — but be aware that basic economy fares do not count.
Again, this promo looks unnecessarily complex for those who aren't already buying miles or reselling in decent volume — but for those who are, I think this looks like an easy enough promo to max out.
H/T: View from the Wing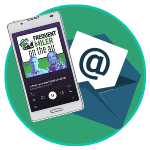 Want to learn more about miles and points?
Subscribe to email updates
 or check out 
our podcast
 on your favorite podcast platform.