Senior Frequent Miler author Nick Reyes recently received an email from SPG (Starwood Preferred Guest) with the subject heading "Open Up Your Special Offer."  He was offered double elite-qualifying credit on all stays between September 15 and December 15, 2017.  I received the same offer, but there are other offers floating around too.
You can check to see if you have a targeted offer here.
The "Elite Status – On the Double" offer that Nick and I got makes it easier to reach the next level of elite status.  Each qualifying stay counts double and each qualifying night counts double.
Nick currently has SPG Gold status (thanks to his Amex Business Platinum card), but with SPG you need Platinum status to get the good perks.
SPG Platinum status requires 25 stays or 50 nights per calendar year.
Nick has a total of 6 elite stays already: 2 from actual stays and 4 from credit cards.  Each SPG credit card automatically gives you 2 elite stays and 5 elite nights credit.  He has both the SPG personal and SPG business card, so he has 4 stays and 10 nights credit from those cards alone.
Nick also already has reservations for an SPG stay during the promo period.  Since that stay will count double, he'll earn 2 more elite stays.
The cheapest way for Nick to get to Platinum status is through cheap one-night stays.  Since he already has 8 stays credited or planned, he would need to get 25 – 8 = 17 more elite stays.  With the "Elite Status – On the Double" promo, he can achieve Platinum status with just 9 more stays.
Estimated Cost via Mattress Runs
A mattress run is where you book and check into a hotel just for the points or elite credits.  What would it cost for Nick to mattress run his way to Platinum status with this promo?
Even though SPG grants elite credits for reward stays, the "Elite Status – On the Double" promo requires paid stays (see the offer terms at the bottom of this post).  That's a shame since SPG award nights start at just 2,000 points per night for weekend category 1 properties.
Since Nick needs 17 more elite stays to get to Platinum status, he could do one award night and 8 paid stays (which would double to 16).  If we assume that Nick can find a convenient SPG property for $70/night all-in, that means that his total mattress run cost would be:
1 award night: 2,000 SPG points
8 1 night stays at $70 each = $560
Assuming Nick pays for those stays with his SPG credit cards, he would earn around 5 x $560 = 2,800 points.  In reality he would earn a bit less since he wouldn't earn the usual 3X rewards as a Gold member for the taxes and fees portion of each stay.
Anyway, to make things simple, let's say that the 2,800-ish points offset the 1 2K award stay.  Then we can say that his cost would be $560.  This does not account for Nick's time in traveling to the hotels to check-in, cost for gas, etc.  In other words, it's not cheap.
Are Platinum Benefits Worth It?
SPG Platinum status offers a number of benefits above those offered by SPG Gold:
Your choice of welcome gift upon arrival — choose from bonus Starpoints, continental breakfast or local amenity.
An upgrade to best available room at check-in — including a Standard Suite.
Complimentary health-club, Club-level and Executive-level access.
Guaranteed room availability when your room is booked by 3 p.m., 72+ hours prior to arrival.
Delta elite status lite: Earn one Starpoint per dollar spent with Delta Crossover Rewards™ on eligible Delta flights. Plus, enjoy elite benefits when traveling with Delta, such as Priority Check-in, Priority Boarding, Unlimited Complimentary Upgrades, and first checked bag free.
Emirates elite status lite: Your World Rewards ™ with SPG and Emirates Skywards®: Register to earn one Starpoint per dollar on eligible Emirates® flights. Plus, enjoy elite in-airport benefits, including priority check-in, priority boarding and complimentary e-gate access (visit emirates.com for details).
China Eastern elite status lite: Now earn 1 bonus Starpoint for every 4 'Eastern Miles Points' on eligible China Eastern flights with the Eastern Explorer Rewards™ program from SPG and China Eastern Airlines. You'll also enjoy elite in-airport benefits, including priority check-in, boarding and luggage handling as well as an excess-luggage allowance and access to the China Eastern business-class lounge. Register now.
Plus, SPG Platinum automatically matches you to Marriott Platinum status.  Marriott Platinum status offers the following benefits above Marriott Gold:
50% point bonus on eligible stays (vs. 25% with Gold)
48-hour guaranteed room availability
Arrival gift of bonus points, a food & beverage amenity or air miles
United Silver Status: Register for RewardsPlus and get United Silver status for free
A better alternative
Another option for Nick is to enroll in Marriott's Platinum Challenge.  The Platinum Challenge is available to Marriott Gold members so Nick should be able to enroll.  The Platinum Challenge requires 9 paid stays in approximately 3 months to get Marriott Platinum status, and that status automatically matches you to SPG Platinum status.
For more details, please see: Marriott SPG 4 New Shortcuts to Platinum Elite Status.
On the surface it looks like the SPG offer is slightly better for Nick.  Either way, he needs 9 more stays, but with SPG one of those stays can be an award stay.  Plus, Nick likes the idea of not using up the Marriott challenge in case it's a once in a lifetime (or long time) offer.
That said, I think that the Marriott option has significant advantages:
The Marriott option offers more time (about 1 month more)
When you enroll in Marriott's challenge on any day except the first of the month, you get the rest of the current month plus 3 more calendar months to complete the challenge.  In other words, Nick signs up for the challenge on the second day of any month, he will have almost four full months to complete the challenge.
The timing of the Marriott option is up to Nick
With the SPG promo, Nick must start the "challenge" September 15th and finish by December 15th, with one exception: for the single award Night, Nick can do that anytime before the end of the year.
With the Marriott option, Nick can wait until he knows that he has a number of real upcoming stays.  That way he won't need to artificially check into as many hotels just for the elite credits, and the primary cost of the challenge will be to make sure to stay at Marriott properties rather than other options.
Only the Marriott option gives Nick the option to buy back status in the future
Every spring Marriott offers elites the ability to spend points to buy back their most recent status level if they didn't meet the usual requirements to keep that level of status.  Years ago I earned Marriott Platinum status through a Platinum challenge.  Each year since then, I've spent 40,000 Marriott points to buy back Platinum status.
If Nick gets his status through SPG, though, he won't be eligible for buying back status.  See: Who is eligible for Marriott's Elite Status Buy Back?
Of course, since Marriott is planning to come out with an entirely new combined loyalty program at some point in the future, this issue may be irrelevant.  There's no way to know whether Marriott will allow buy-backs into the new program at all.
My Advice for Nick
There's no doubt that SPG Platinum status is compelling.  It offers the benefits of SPG Platinum, Marriott Platinum, United Silver, and light versions of elite status with Delta, Emirates, and China Eastern.
That said, 9 stays is a lot to mattress run.  I think that the better deal is to wait until you have a number of planned stays that can be at Marriott properties and then enroll in the Marriott challenge at just the right time.  This way, if you have to mattress run at all it will be for fewer stays.  Note that if you have long stays planned you can optionally enroll in a challenge that requires 18 nights.
And, I wouldn't worry at all about the question of using up your Marriott challenge.  I don't know whether Marriott limits enrollment in these challenges, but I do think that it's a safe bet that the new combined loyalty program will roll out before you need a new challenge.  At that point, I expect that past challenges won't matter.  And if the new program doesn't roll out by then, you can instead buy back your Platinum status each year, but only if you go the Marriott route.
"Elite Status – On the Double" Offer Terms:
Eligible members must register between August 15, 2017, and November 15, 2017, 11:59 p.m. ET (the "Registration Period"). Member can earn double elite qualifying nights and stays at any of the more than 1,300 hotels and resorts in the SPG® program from September 15, 2017, through December 15, 2017 (the "Promotion Period"), but only after registration occurs. Promotion is not retroactive for nights and stays completed before the Registration Period.

A "stay" is a stay of one or more consecutive nights at the same SPG Participating Hotel by an SPG Member who (A) provides his/her SPG Member number at the time of reservation or at check-in; (B) pays an eligible rate; and (C) stays in one of the reserved guest rooms. If an SPG Member checks out of a guest room and then checks back in to a guest room at the same SPG Participating Hotel on the same day, it will count as a single stay for purposes of calculating stays.

An "eligible stay" is a stay with at least one (1) eligible paid night at any of the over 1,300 hotels and resorts in the SPG program, paying an eligible paid rate during the Promotion Period. An "eligible rate" is any rate that is eligible to earn Starpoints® in the Starwood Preferred Guest® program. Free Night Award stays and Cash & Points stays are not eligible stays for this Promotion. Hotels and resorts in the SPG program can be found at spg.com/terms under section 1.2. A description of eligible stays and eligible rates can be found at spg.com/terms under section 2.1. An SPG Member may only earn Starpoints, Eligible Nights and Eligible Stays for up to three guest rooms during any eligible stay if he/she stays in one of the reserved guest rooms and pays an Eligible Rate for all of the guest rooms. Please note that certain prepaid rooms where the booking is made through a third party (including but not limited to travelocity.com, expedia.com and booking.com) are not eligible rates and do not earn Starpoints or qualify toward promotional earnings.

The bonus elite qualifying nights that post to the member's account as result of the offer will not count toward SPG Lifetime™ status nights requirements. Members upgraded to elite status solely as a result of the bonus elite qualifying stays or nights posted will not have a year of elite status count toward SPG Lifetime qualification, unless the member achieves the typical required stays and nights needed for elite status. This offer is nontransferable and is not combinable with any other stay or night acceleration offers.

All promotions are subject to the Starwood Preferred Guest® program terms and conditions, which are subject to change without notice and can be found at spg.com. Offer is applicable to individual members only and not to groups. Not responsible for omissions or typographical errors. Starwood reserves the right to discontinue this offer at any time. To update your communication preferences or learn about our privacy practices, view our Privacy Statement on spg.com/privacy, or access our privacy information line by calling 1-877-782-0071 in the U.S. and Canada or +353-21-4930474 in all other countries. Void where prohibited by law.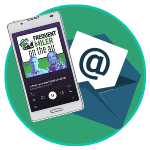 Want to learn more about miles and points?
Subscribe to email updates
 or check out 
our podcast
 on your favorite podcast platform.