Until recently I haven't given the Marvel Mastercard much thought.  This no-fee card issued by Synchrony Bank offers 3% cash back on dining, select entertainment, and Marvel shops.  While 3% cash back for dining is pretty good, there are plenty of cards that offer equal or better returns.  And while the card-art options are super-cool, you'd have to be a ridiculously huge Marvel fan to gain much from 3% back when shopping with Marvel.
Where things get interesting with this card is in the "select entertainment" category.  According to the card's cash back terms (found here), "select entertainment" includes all of the following:
Movie Theatres: Establishments that sell tickets and refreshments for movie productions.
Video Rental and Game Stores: Merchants that rent DVDs and/or games and related equipment for consumer use, including online video rentals.
Theatrical and Concert Promoters: Merchants that operate live theatrical productions or concerts, and include ticketing agencies.
Amusement parks (including zoos, circuses and aquariums): Establishments that operate parks or carnivals and offer mechanical rides and games and/or live animal shows.
Digital Entertainment, Games, and Software: Merchants that provide digital games and content for computers and mobile devices.
Music: Establishments that sell CDs and related items, including online records and digital music.
Books and Newsstands: Establishments selling reading material both digital and physical formats (includes comic stores).
Toys and Hobby Stores: Establishments selling toys and games, including video games.
There are several interesting 3% categories here.  Digital Entertainment, Games, and Software, for example, seems like a very broad category.  More interesting to many may be 3% for Books.  Presumably this includes Amazon.com purchases.
College Savings 3%
The most interesting 3% category in my mind is "Toys and Hobby Stores."  This must include Toys R Us, right?  And we know that Gift of College gift cards can be bought at Toys R Us stores nationwide.
Gift of College gift cards can be used to save for college through 529 plans, or to pay for college by paying student loans.  For everything you need to know about this option, please see: Miles for College.
Gift of College gift cards incur a $5.95 fee.  When you buy $500 at a time, that fee amounts to just under 1.2%.  If you use the Marvel Mastercard to buy these, you'll clear over 1.8% cash back with each Gift of College gift card purchase.
Bonus
The Fuel Rewards Network often offers bonus fuel rewards when you link your Mastercard to your Fuel Rewards account and make purchases at certain types of stores (the store type changes periodically).  In the past, toy stores have been a bonus category and I've successfully earned those bonus points by buying Gift of College gift cards at Toys R Us.  Hopefully the toy store category will return soon!
More Details
For more details about the Marvel Mastercard, click here.  For the record, we do not earn any commission or referral benefits for this card.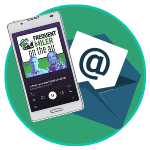 Want to learn more about miles and points?
Subscribe to email updates
 or check out 
our podcast
 on your favorite podcast platform.