I've long heard that redeeming Choice Privileges points at Nordic Choice Hotels offered great value, but I've never previously looked very closely at this.  Now I have.  And I found that great value is easy to find in Norway and Sweden!  In Norway, for example, the $342 per night Funken Lodge in Svalbard costs only 12,000 points per night.  And in Sweden, I found three hotels that in the summer cost $220 per night or more (Hotel Wisby, Stromstad Spa & Resort, Hotel Grand Ostersund) and each can be booked for only 10,000 points per night!  In other Nordic countries, I found good value, but not as great as in Norway and Sweden.
Nordic Choice Hotels is a Scandinavian hotel chain with over 200 hotels.  Even though Nordic Choice has its own rewards program, their hotels also partially participate in the Choice Privileges program: you can redeem Choice Privileges points for Nordic Choice hotels, but you can't earn Choice Privileges points at those hotels.  Nordic Choice Hotels offer multiple brands that map directly to Choice Hotel brands:
| Nordic Choice Brand | Choice Hotels Brand |
| --- | --- |
| Comfort Hotel | Comfort |
| Quality Hotel | Quality |
| Clarion Collection Hotel | Clarion |
| Clarion Hotel | Clarion |
| Independent hotels | Ascend Hotel Collection |
Acquiring Choice Privileges Points
You can earn Choice Privileges points, of course, from hotel stays at Choice Hotels properties (but not at Nordic Choice Hotels).  The best way to earn Choice points, though, is to earn Citi ThankYou Points and then transfer them 1 to 2 to Choice.  For example, you could sign up for the Citi Premier Card which has an 80,000 point welcome bonus at the time of this writing and transfer those 80,000 Citi points into 160,000 Choice points!
Using Choice Points at Nordic Choice Hotels
It's easy to use your Choice points at Nordic Choice Hotels.  Simply log into your Choice Privileges account and search for hotels in Scandinavia.  Here are some things to know:
Choice only allows booking with points within 100 days of your stay.
Often (but not always), all room types can be booked with points for the same price as a standard room.  Sometimes even multi-room suites can be booked for the same award price as a standard room!
Sweet Spot Finds
I used Nordic Choice's website to find Independent Hotels (Ascent Hotel Collection) and Clarion Hotels.  Even limiting to those top two brands, the list of available hotels was too large for me to go through all of them, so I searched for prices on July 7-10, 2022 and picked only the hotels that cost ~$200 USD per night or more.  This was my rough way of finding high end hotels.  Then, for each of the remaining hotels, I turned to the Choice Hotels website to find more information about each hotel: what it cost in points, whether suites were available for points, and what types of meals were included for free.  With that data, I also calculated the redemption point value for each hotel.  In other words, based on the cash rate shown on the Nordic Choice website, I calculated how many cents per point in value one would get by booking the hotel with points.
At the time of this writing, our Reasonable Redemption Value for Choice points is 0.68 cents per point.  Any point values higher than that can be said to be good value.  In this case, though, I was looking for very good value and tossed out any results where point values were lower than 1 cent per point.  Out of 27 hotels, I only had to toss out four because the point values were too low.  One of the four tossed out was in Denmark (Villa Copenhagen with points worth 0.8 cents each) and the other three were in Finland (Hotel Lilla Roberts, Hotel Fabian, and Hotel Haven with points worth 0.7, 0.8, and 0.8 cents each, respectively).
When reading the "Cents Per Point Value" numbers, below, keep in mind that Citi ThankYou points are twice as valuable (since they double when transferred to Choice!).
Denmark
Brand: Ascend
Cash Price Per Night: $223.36
Award Price Per Night: 20,000
Cents Per Point Value: 1.1
Book Suites for Same Award Price? No
Meals Included: N/A
Finland
Brand: Ascend
Cash Price Per Night: $230.24
Award Price Per Night: 20,000
Cents Per Point Value: 1.2
Book Suites for Same Award Price? No
Meals Included: Full Breakfast
Norway
Brand: Ascend
Cash Price Per Night: $342.34
Award Price Per Night: 12,000
Cents Per Point Value: 2.9
Book Suites for Same Award Price? No
Meals Included: Continental Breakfast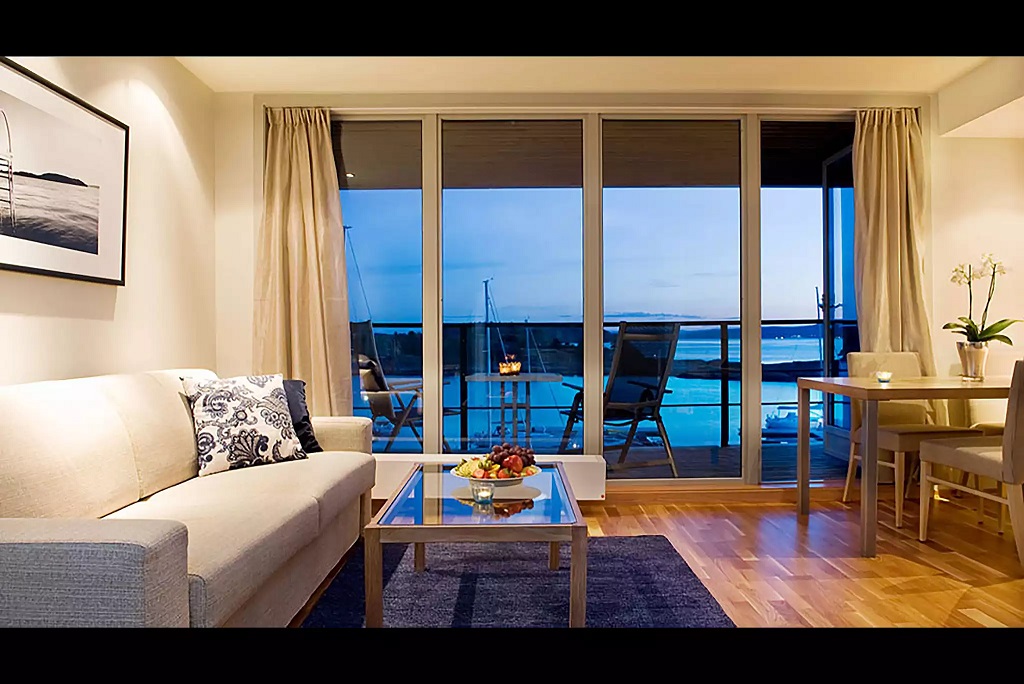 Brand: Ascend
Cash Price Per Night: $349.18
Award Price Per Night: 16,000
Cents Per Point Value: 2.2
Book Suites for Same Award Price? Yes
Meals Included: Full Breakfast
Brand: Ascend
Cash Price Per Night: $324.60
Award Price Per Night: 20,000
Cents Per Point Value: 1.6
Book Suites for Same Award Price? No
Meals Included: Afternoon Tea
Brand: Ascend
Cash Price Per Night: $226.30
Award Price Per Night: 16,000
Cents Per Point Value: 1.4
Book Suites for Same Award Price? No
Meals Included: Organic breakfast and light evening buffet
Brand: Ascend
Cash Price Per Night: $225.48
Award Price Per Night: 16,000
Cents Per Point Value: 1.4
Book Suites for Same Award Price? Yes
Meals Included: Full Breakfast
Brand: Clarion
Cash Price Per Night: $224.67
Award Price Per Night: 16,000
Cents Per Point Value: 1.4
Book Suites for Same Award Price? No
Meals Included: Full Breakfast
Brand: Clarion
Cash Price Per Night: $196.15
Award Price Per Night: 16,000
Cents Per Point Value: 1.2
Book Suites for Same Award Price? Yes
Meals Included: Full Breakfast, Waffles 3 to 6, Evening meal 6 to 9
Brand: Clarion
Cash Price Per Night: $194.99
Award Price Per Night: 16,000
Cents Per Point Value: 1.2
Book Suites for Same Award Price? No
Meals Included: Free organic breakfast and a light evening buffet
Brand: Ascend
Cash Price Per Night: $228.50
Award Price Per Night: 20,000
Cents Per Point Value: 1.1
Book Suites for Same Award Price? No
Meals Included: Full Breakfast
Brand: Clarion
Cash Price Per Night: $205.89
Award Price Per Night: 20,000
Cents Per Point Value: 1.0
Book Suites for Same Award Price? No
Meals Included: Full Breakfast
Brand: Clarion
Cash Price Per Night: $196.15
Award Price Per Night: 20,000
Cents Per Point Value: 1.0
Book Suites for Same Award Price? No
Meals Included: Full Breakfast
Sweden
Brand: Clarion
Cash Price Per Night: $234.66
Award Price Per Night: 10,000
Cents Per Point Value: 2.3
Book Suites for Same Award Price? Yes
Meals Included: Full Breakfast
Brand: Ascend
Cash Price Per Night: $230.51
Award Price Per Night: 10,000
Cents Per Point Value: 2.3
Book Suites for Same Award Price? Unknown
Meals Included: Full Breakfast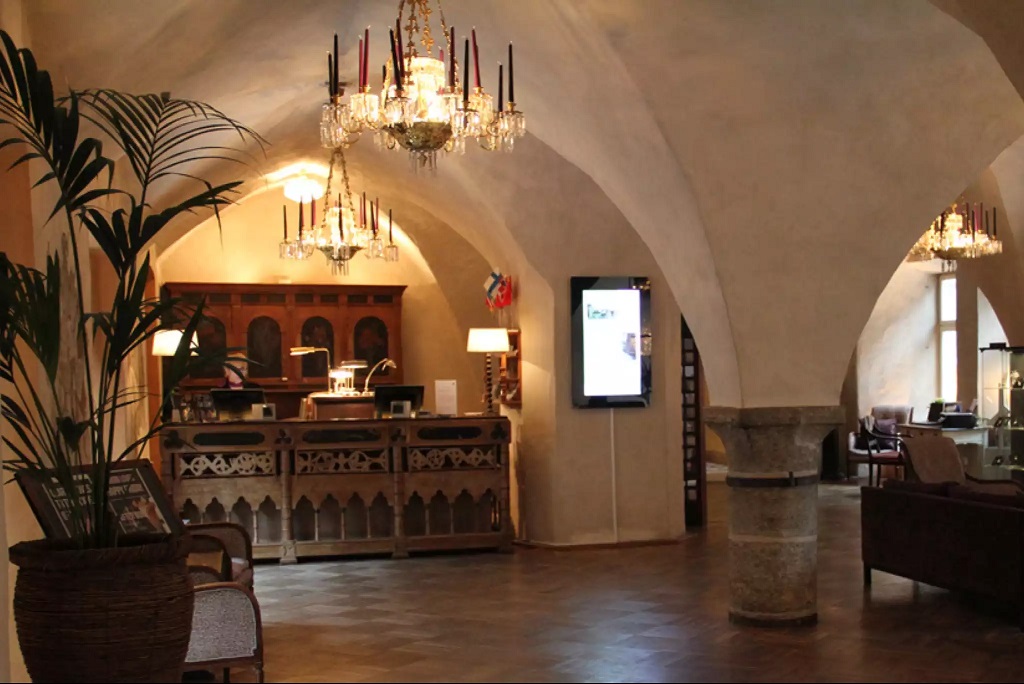 Brand: Clarion
Cash Price Per Night: $220.37
Award Price Per Night: 10,000
Cents Per Point Value: 2.2
Book Suites for Same Award Price? No
Meals Included: Full Breakfast
Brand: Clarion
Cash Price Per Night: $203.77
Award Price Per Night: 10,000
Cents Per Point Value: 2.0
Book Suites for Same Award Price? No
Meals Included: Free organic breakfast and light evening buffet
Brand: Clarion
Cash Price Per Night: $213.57
Award Price Per Night: 16,000
Cents Per Point Value: 1.3
Book Suites for Same Award Price? No
Meals Included: Organic breakfast and light evening buffet
Brand: Clarion
Cash Price Per Night: $243.88
Award Price Per Night: 20,000
Cents Per Point Value: 1.2
Book Suites for Same Award Price? No
Meals Included: Full Breakfast
Brand: Ascend
Cash Price Per Night: $239.39
Award Price Per Night: 20,000
Cents Per Point Value: 1.2
Book Suites for Same Award Price? No
Meals Included: Full Breakfast
Brand: Clarion
Cash Price Per Night: $213.57
Award Price Per Night: 20,000
Cents Per Point Value: 1.1
Book Suites for Same Award Price? No
Meals Included: Full Breakfast
Brand: Ascend
Cash Price Per Night: $207.69
Award Price Per Night: 20,000
Cents Per Point Value: 1.0
Book Suites for Same Award Price? No
Meals Included: N/A
Brand: Ascend
Cash Price Per Night: $206.89
Award Price Per Night: 20,000
Cents Per Point Value: 1.0
Book Suites for Same Award Price? No
Meals Included: Full Breakfast