If you're flying United in the near future, you can get some drinks and snacks on PayPal's dime by using PayPal's QR code functionality to pay for an in-flight purchase.
The Deal
Get $15 cashback on your first PayPal in-flight purchase on United Airlines using PayPal QR code functionality.
Key Terms
Offer Period: Starts at 12:00:01 a.m. Eastern Time ("ET") on February 7, 2022 and ends at 11:59:00 p.m. ET on March 31, 2022 ("Qualification Period").
Eligible Purchase(s): Purchases made with a Valid Account using PayPal QR code functionality on participating flights operated by United Airlines or United Express within the United States ("Eligible Purchases"). Eligible Purchases do not include: (1) any purchase made through PayPal checkout (the PayPal button), not using PayPal QR code functionality, (2) send/receive money transactions (including those marked as a "Goods and Services" payments), not using PayPal QR code functionality, (3) charitable donations, (4) purchases made using PayPal.me, (5) PayPal Cash Mastercard, PayPal Cashback Mastercard, PayPal Prepaid Mastercard, PayPal Extras Mastercard, and PayPal Business Debit Mastercard, purchases directly and not through a QR code purchase using a Valid Account; and (6) purchases made in any other currency than USD. If an Eligible Purchase is refunded, results in a failed capture, or otherwise does not complete during the Offer Period, that Eligible Purchase will not qualify for earning the Reward.
How it Works: During the Offer Period, Eligible Participants must make their first Eligible Purchase to earn the $15 USD ("Reward"). Reward will be added to the Eligible Participant's Valid Account after the Eligible Purchase is completed, once the Eligible Participant's device is connected to the internet. If you do not have or open an account with PayPal that is capable of holding a balance, you can only transfer your reward to your bank account or debit card that is linked to PayPal. There is a limit of one (1) Reward per Valid Account and 16,666 Rewards in total.
Quick Thoughts
Some PayPal shopping deals are targeted, but the setup of this promotion makes it seem like it's open to all PayPal users.
It's an easy $15 cashback if you'll be flying United in the near future because it looks like any in-flight purchase will trigger the cashback. There's no minimum transaction amount listed either – it's simply valid on your first eligible in-flight purchase, but be sure to pay using the QR code functionality as that's what'll trigger the $15 cashback.
It means that you need to have the PayPal app downloaded to your phone before boarding unless you're able to connect to their in-flight Wi-Fi. You don't have to have a data connection in-flight in order to pay using a QR code, but you do have to set up your QR code preferences while having a data connection.
How To Set Your PayPal QR Code Preferences
To do that, open the PayPal app and tap on the bottom-right tab icon that looks like three credit cards. Scroll down that screen until you get to the 'Preferences' section. Once there, tap 'QR Code Purchases.
All you need to do is select whichever payment card you want as the backing payment for QR code purchases, save that and you're good to go.
When your phone is in airplane mode, your options when opening the PayPal app are limited. However, the first button provides the opportunity to pay with a QR code.
If you haven't set up your backing payment method, you won't be able to proceed any further until you have a data connection. However, provided you've set up your QR code preference as explained above, you'll proceed to the next screen where the bottom option allows you to select to pay for an in-flight purchase.
After tapping on that button, the next screen will display your backing card when making QR code purchases. All you need to do is tap 'Pay Now' and the PayPal app will generate a QR code that the flight attendant needs to scan to take payment.
Note that although this offer is due to end on March 31, it also says that there are 16,666 $15 Rewards in total and so the promotion could be pulled before the end of March.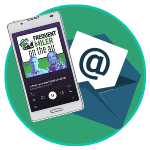 Want to learn more about miles and points?
Subscribe to email updates
 or check out 
our podcast
 on your favorite podcast platform.