The ability to pool points with others can be a valuable program feature for members of airline and hotel loyalty programs, but relatively few airlines offer any mechanism to share freely with friends and family (to be clear, many airlines will allow you to pay to transfer your miles to someone else, but that is almost always a poor deal). We've written before about hotel programs that allow you to share points and free night certificates, but what about airlines? There are quite a few airlines that offer some type of points pooling, but in this post I'll focus on the best (and worst) airlines for points pooling out of those frequent flier programs that are transfer partners with the major US credit card programs (See: Amex transfer partners, Capital One transfer partners, Chase transfer partners, and Citi transfer partners or our Transfer Partner Master List).
Why might you want to pool your points?
There are several reasons why you might be interested in pooling your points with family and/or friends. Some of the key advantages of pooling are:
Pooling allows you to combine forces / new card welcome bonuses for a valuable award.
With a bigger balance of points, you can have the whole family on a single booking reference number (PNR) rather than booking separate tickets. This can be helpful in the event of irregular operations (for example, it increases the odds of being re-accommodated on the same flight if the airline needs to rebook you due to weather cancellations).
Pooling might help keep points alive for all of the members in the pool through more regular activity
Pooling points prevents miles from being wasted (for example, you may have a family member who travels some but doesn't earn enough miles for a meaningful flight award on their own)
All of those advantages become clearer after seeing them highlighted in various program summaries below.
It is worth noting that other than Egypt Airlines (not included in this guide since it isn't a transfer partner with major US credit card programs), I am not aware of any airlines that allow the pooling of miles to count toward earning elite status for a single member. In all of the programs within this post, elite status is still based on an individual member's activity regardless of pool activity.
What are the general limitations of points pooling?
While there are clear advantages to being able to pool your points, there are also some potential drawbacks:
Some programs limit who can join a pool. This may be limited to immediate family / household members or may extend to grandparents, in-laws, step-grandchildren, household help, and even friends. This varies from one program to the next.
In some cases, you may encounter unexpected limitations when points are pooled. For example, while Iberia Avios can generally be transferred to British Airways Avios, they can't be transferred to a British Airways account that is part of a household account (there is a workaround for this situation, but the point is that you may encounter unintended consequences of pooling)
Number of participants varies from one program to another. If you have a very large family, this may be limiting.
Rules vary regarding the use of points and when members can leave or join, so it is smart to read up on the rules for your chosen program before trying to make changes.
Overall, the drawbacks are manageable with most programs — though I include a couple below where specific drawbacks are significant.
The best and worst programs for pooling points
Air Canada Aeroplan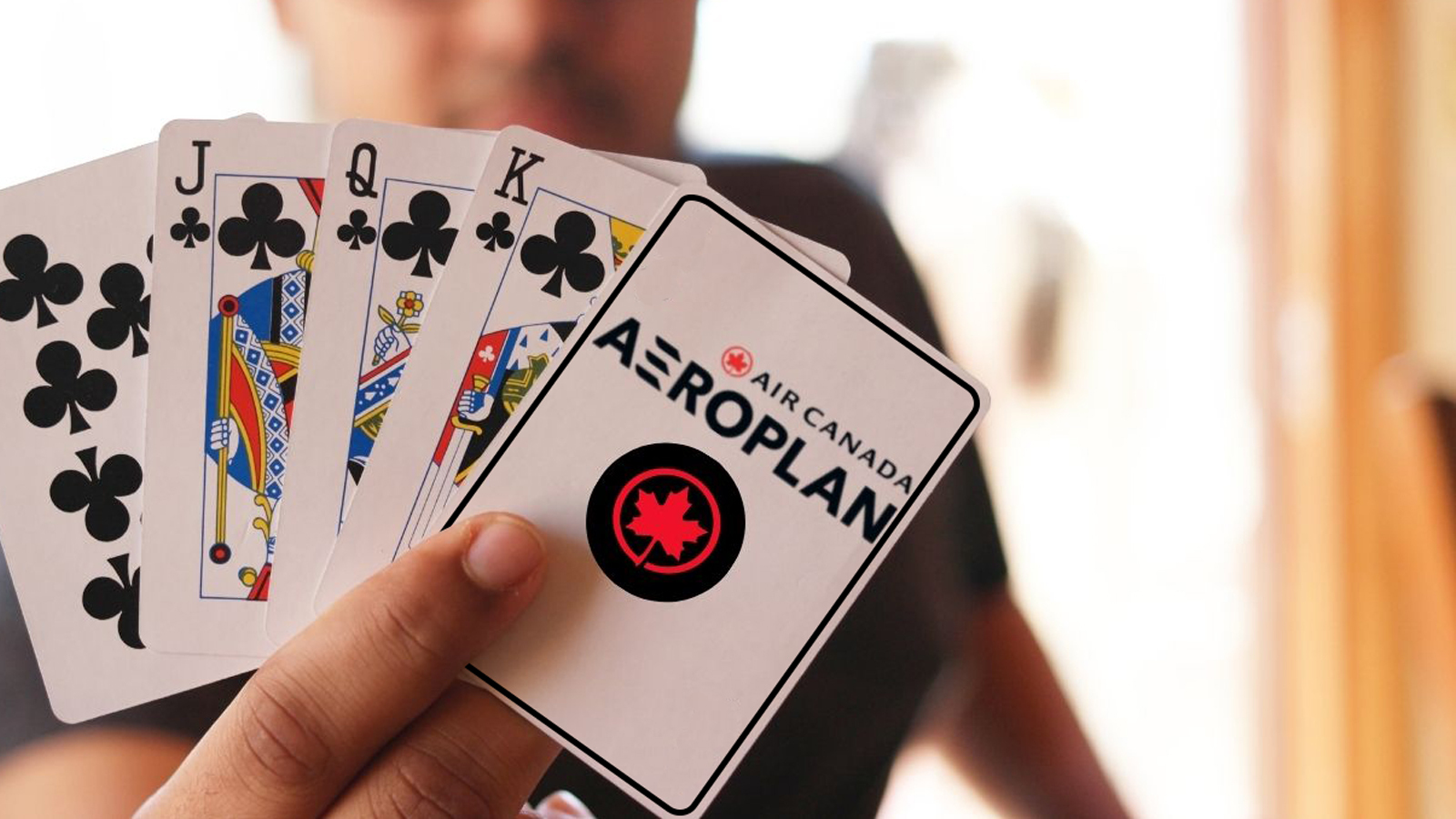 Aeroplan has an awesome family pooling program that is totally worth a look even if you don't immediately think that pooling is a necessity for you. In my opinion, this program mixes the best elements of pooling programs and may even be a tool when planning for a points and miles afterlife.
Aeroplan allows up to 8 family members to join a pool. The "Family lead" (the person who creates the pool) can determine which members have redemption privileges and which members only contribute miles. This could be useful if you have kids in your pool who you don't want to have access to the entire stash of family miles. I created a pool last night and added my wife with redemption privileges. During that process, I realized that if something should happen to me, I guess she would at least have easy access to the miles in our family pool.
But there are two really cool features of the Aeroplan points pooling program that I think make it head and shoulders above competitors:
If anyone in the pool has elite status or the Aeroplan credit card, everyone benefits from preferred pricing
When redeeming points from the family pool, the miles used come proportionally out of the accounts of all of the members in the pool.
Point #1 had previously been covered in our post with everything you need to know about the new Aeroplan program, but it is great and worth re-highlighting because it means you just need one family member out of 8 to have elite status or the credit card to get access to better award pricing for everyone! And since those members of your pool with redemption privileges can book an award for anyone, I believe this would open up preferred award pricing even when redeeming for members outside of the pool. That's awesome.
Point #2 is great because it means that any redemption from the family pool will extend the expiration of the miles of all of the members (since earning or redeeming activity resets the 18-month activity clock with Aeroplan).
To be clear, each member still maintains his or her own Aeroplan account and can see their individual balance as well as the pool balance. Mileage earning activity only extends the life of the miles within account of the earning member. However, redeeming miles will extend the expiration of all members of the pool.
As an example, let's say that I have 25,000 miles in my Aeroplan account right now and my last earning activity was in January 2021. My miles would be set to expire this summer (18 months since last activity). If my wife (who is in my family pool) transfers 1,000 points from Amex Membership Rewards to her Aeroplan account today, our family pool will show 26,000 points. The 1,000 miles from her account will not expire until summer 2023 (18 months from now), but the expiration date of my 25K miles will not change with her transfer. However, if on May 1st I redeem for an award ticket, all of the remaining miles in our accounts will be extended for 18 months from May 1st since the redemption activity takes miles from each member and therefore resets the expiration date for all members in the pool.
Essentially, this makes the pool totally worthwhile even with family members who will not earn and redeem often on their own since their expiration will refresh every time you redeem an award.
A couple of restrictions that are worth knowing: you need to be an Aeroplan member for at least 6 months before you can join a pool and once you join a pool you have to stay in it for at least 3 months before you can leave it. You can invite your spouse or partner, children, siblings, in-laws, parents, grandparents or anyone else in your family (they list this as "other family" in the drop-down).
Aeroplan really got a lot right here. The interface is clear and easy to use, it is simple to see who is in the pool and how many points each member has individually. Read more about Family Pooling here.
British Airways Executive Club
British Airways offers what they call a "Household Account" where family members in the same household can pool Avios. I've never bothered with this one because of the headaches it causes in moving Avios back and forth with Iberia.
The key advantage of the British Airways Household Account is that it enables children who are under 18 years old to collect Avios. Kids are only able to join Executive Club and earn Avios for their flights if it is within a household account. If you fly with your family often on paid flights and want the kids to earn Avios, the household account is your solution.
Unfortunately, household accounts come with some limitations that make this unappealing to me even though I have young kids.
For starters, British Airways Household Accounts can only redeem Avios for the members of the household plus 5 designated friends & family members. You need to add those for whom you want to redeem miles to that list and once added they can not be removed for six months. This means you can't trade out for someone else if all five of your designated friends & family have only been on your list for a couple of months. I find this restriction limiting. I've redeemed miles in the past for more than 5 friends and family members outside of my household and I enjoy the freedom I have to choose when and where to redeem miles. While I can accept that some frequent flier programs just have quirky redemption limitations for everyone (i.e. ANA Mileage Club only allows miles to be redeemed for family members), British Airways normally does not have this type of restriction. I am therefore unenthused about creating a pool and restricting my use of Avios.
The additional hassle is the way a Household Account interferes with moving Avios between Iberia and British Airways. While you can normally move Avios between Iberia and British Airways (as long as all of your account information lines up identically — name, address, phone number, etc), you can not move Iberia Avios to anyone in a British Airways Household Account. That's annoying.
There is a workaround for the Iberia issue though. Head for Points reports that you can create an Aer Lingus account (again being careful to make sure that account info matches up with your Iberia and British Airways details) and then log in to Avios.com with your Aer Lingus credentials. Then, you should be able to "pull" Avios from your Iberia account to your Avios.com account (which you logged into with your Aer Lingus credentials) and then "push" the Avios from Avios.com to your British Airways account. It's good that there is a workaround, but I'd hate to be counting on that the day that it breaks.
Again, I've not bothered to create a British Airways Household Account because of the potential limitations. Personally, I'd rather just credit my kids' flights to some other oneworld program. I suppose another option would be to have the kids enter a household account with my wife, keeping my Executive Club account separate. Then, the kids could earn Avios on flights while I'd still maintain the ability to redeem Avios for anyone.
For more on British Airways Household Accounts, head on over to Head for Points.
Emirates Skywards
Emirates has what looks to me to be the worst "My Family" pooling program. This post is generally about the best programs, but I included Emirates because I saw a number of other blogs note the ability to pool Emirates Skywards miles as a positive without any examples covering how to redeem the pooled miles.
Emirates has a "My Family" program that theoretically allows you to pool miles with up to 8 family members, but based on my read of the program it's really silly for several reasons:
You only pool miles earned after joining the pool, not existing miles. So if someone in your family already has a large balance of Emirates miles, joining a pool won't help the family access those miles since only miles earned after joining the family can be added to the pool.
You have to choose a percentage of future mileage earning to contribute to the pool (25%, 50%, 75%, or 100%). You can change the percentage at any time, but not mid-itinerary (for example, imagine you are flying from Asia to Dubai to London; once you've departed Asia any change you make will only start on trips after your arrival in London; no idea what happens in the event of a really long stopover in Dubai and a bunch of activity in between).
Once the miles enter the pool, they are stuck there. If you leave the family, you can't get back the miles you had earned and contributed. Pooled miles stay with the pool, not the individual.
I don't think you can actually redeem pooled miles for award tickets.
That last point is my real sticking point. I'd love to be wrong about this, but in several questions on the FAQs page that appear to be different wordings of the same question, Emirates lists ways to redeem pooled miles. For example, see these two (not the only examples; bold is mine for emphasis):
How can we spend the Miles accumulated in the My Family account?
You can spend the Skywards Miles pooled in your My Family account on the following: Flight upgrades prior to flight departure excluding instant upgrades (on board), Cash+Miles as well as donation of Miles. Skywards members can also redeem Miles on Retail & Lifestyle partners; Arabian Adventures, Skywards Exclusives and Emirates Holidays. In addition other partners will be added to the list anytime in the future.

You can also spend your Miles on Skywards Exclusives events, experiences and collector's items, or with partners like Arabian Adventures and Emirates Holidays.
What are the eligible redemption types for Skywards Members to redeem from My Family Account?
Skywards members are eligible to utilise their Skywards Miles from My Family account to redeem on the following: Flight upgrades prior to flight departure‑excluding instant upgrades (on‑board), Cash+Miles as well as donation of Miles. Skywards members can also redeem Miles on Retail & Lifestyle partners; Arabian Adventures; Skywards Exclusives and Emirates Holidays. In addition other partners will be added to the list anytime in the future.
None of that says "award flights". It sounds like you can use miles for upgrades, cash+miles tickets, donations, or retail and activity partners. Not redemption of flight awards.
Unless you use a lot of miles to upgrade paid tickets (prior to boarding) or use cash + miles, this program just doesn't make much sense.
Etihad Guest
Etihad Guest allows point pooling among a Head of Household and up to 8 members in a Family Membership. Members can include brothers, sisters, father, mother, spouse(s), children, grandchildren, grandparents, parents-in-law, step parents, step children, step siblings, step grandchildren, nieces, nephews, and household help (one only).
I didn't find a lot of detail about the Etihad Guest Family Membership program, but the good news (in comparison to competitor Emirates) is that each member retains his or her own points balance, so if you leave a Family Membership you can take your points with you. That said, once you add a family member, they can not be removed for one month.
One nice thing is that each member has the option to use their own miles to book a trip or the Head of Household can redeem miles from the pool on behalf of the family members. This means that each member can still redeem without using miles from the accounts of other family members. However, it wasn't clear to me whether miles can be redeemed (either by family members or the Head of Household) for travelers who are not part of the family. The FAQs page does not detail redemption rules for Family Members.
This could be a useful option in some instances since Etihad does have some nice sweet spots.
JetBlue TrueBlue
JetBlue's My Pool program is very similar to Aeroplan's program with a few key differences.
First of all, just like with Aeroplan, all members keep access to their own individual points but all points are automatically pooled (both existing and future earnings). And just like Aeroplan's program, the Pool Leader can choose which members have redemption privileges. This can be handy if you have kids in the account and want their flight earnings to be pooled with the family but you don't want them to take off to Cabo with half of their classmates for spring break using your points.
However, there are a few key differences between the JetBlue points pooling program and Aeroplan's program.
First of all, JetBlue is clear about the fact that you can pool with anyone, not just friends. JetBlue allows up to 7 members in a pool and they don't have to be family members. This can be convenient for those looking to pool with friends / roommates / unmarried partners, etc. Whereas you may get away with listing someone as your "other family" with some programs under the premise that he is your "brother from another mother", with JetBlue it is very straightforward that you can pool with friends.
As with Aeroplan, the Pool Leader assigns which members have redemption privileges, but a second key difference is in the way that points are used. With a JetBlue pool, the member making the redemption's points are used first and if that member does not have enough points to cover the redemption then points are taken from other pool members starting with the oldest points first.
In other words, if my wife and I and our sons are in a pool and she makes a redemption for all of us to fly on a trip, JetBlue will first use her points and then if she doesn't have enough points it will take points from my sons and I starting with the oldest of our points.
On the one hand, that's kind of nice if you're pooled with friends in the sense that your points aren't automatically redeemed when a friend books a trip that doesn't include you. For instance, let's say you are pooled with your friend Jackie and she decides to book a trip to Miami for herself and two of her coworkers who you don't even know. If Jackie has enough points in her account to cover the trip, you don't need to worry about Jackie using your TrueBlue points to book tickets for her friends (unless she doesn't have enough to cover the trip on her own!). On the other hand, I like Aeroplan's system of taking the points proportionally so that everyone contributes proportionally to family trips. I could see reasons to prefer either system.
Bottom line
The ability to pool points with family members (or in some cases with friends) can be a helpful way to accumulate enough miles for a valuable redemption. If you have multiple "players" earning new card welcome bonuses or transferring miles from credit card programs, a pool can be a great way for members to benefit from their combined purchasing power and in some cases it can help with managing point expiration. However, not all programs function similarly. There are a number of other airline programs in addition to those in this post that allow pooling but either have less appealing restrictions or which would be less interesting for those primarily earning miles from US credit cards. Still, if you'll have multiple family members earning miles together, it can be worth looking into your options to pool the miles together. Keep in mind that you don't have to be flying on the airline that allows pooling, so this could be a valuable tool for those who might fly one airline and credit paid flights to another program.