Interjet is offering a great fare of $249 round trip from several US cities to Lima, Peru, which even includes one free checked bag and two carry-on items (subject to a max weight of 22lbs), though no seat selection. Some dates are only available directly from Interjet, but others are available via major OTAs and credit card portals, so you could book from just 16,649 Ultimate Rewards points round trip if you have the Chase Sapphire Reserve card. Dates vary by city, but start as soon as September 2019 and continue into January and February 2020 (which would be summertime in Peru). Some dates have the option of a ~20 hour stop in Mexico City if you'd like to get a day in that city as well. This is a very good deal if you're looking to visit Peru.
The Deal
Cheap flights to Peru with prices from $249 round trip out of several US cities
See links to Google Flights below or go directly to Interjet.com to search.
Key Details
Some dates show via Google Flights and credit card portals, others only via Interjet.com
Availability varies, but is generally from September 2019 until February 2020
Lowest fares include 1 checked bag and carry-ons, but no seat selection
Quick Thoughts
Years ago, my wife and I spent the better part of a year living in Quito, Ecuador. She wanted to visit Machu Picchu in Peru, but I wasn't interested. Luckily, a cheap fare sale from Quito sent us to Peru after all and to this day Machu Picchu is the most impressive thing I've seen anywhere. This fare sale will get you to Lima — you'd still be looking at a flight or looooong bus ride (been there, survived that) to Cuzco if you want to use this one to hop to Machu Picchu, but the payoff is worthwhile in my opinion. Lima is also a fantastic city in its own right. Whether you plan to take advantage of this one to spend a few days on the beaches near Lima or to hike the Inca Trail, I'd certainly recommend it at this price.
In some cases, you'll find the cheap seats on Google Flights, but in others they are only available via the Interjet website (in which case, the $113 outbounds and $135 returns are the best deal). I'd suggest using Google Flights first, but don't be afraid to check your preferred dates directly (just note that those dates which are only available via the Interjet site may not be available via credit card portals).
The cheapest "light" fares still include 1 checked bag and 2 carry-ons (the max combined weight on carry-ons is 22lbs).
Thrifty Traveler Premium reports the $249 price coming up from the following cities (click each for a link to Google Flights search – note that I'm not seeing these out of Orlando and it's a few bucks more out of Los Angeles, but I haven't checked all dates individually, so YMMV. All other links below are showing $250 flights at the time of writing — though these will surely go quickly, so adjust dates if necessary):
As an example, here's December 3, 2019 to December 10, 2019 out of Chicago.
Those same dates are also bookable via the Chase Travel Portal, ringing in at less than 17,000 points round trip with the Chase Sapphire Reserve.
Other dates show up more expensive via Google Flights, but are available more cheaply via Interjet. For example, here's January 8th to the 15th via Google Flights.
In that case, the flights did come up from $249 RT via Interjet at the time of testing (and did not via Chase).
See the city links above and don't forget to check the Interjet site directly as well.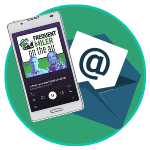 Want to learn more about miles and points?
Subscribe to email updates
 or check out 
our podcast
 on your favorite podcast platform.