In 2018 I made a very deliberate effort to reach near-top-tier Marriott elite status.  At the time, the status level was called Platinum Premier Elite, but now it is Titanium elite.  I made the push for that 75 night status, not because it's much more valuable than 50 night Platinum Elite status, but because I thought it would be the best way to keep mid-tier Platinum status for multiple years (for an explanation, please see: Marriott Platinum Premier 75. Should I go for it?)
This year, though, I've been surprised to find that I may earn Titanium Elite status again without much effort.  I already have 36 nights scheduled or completed for 2019 based on bookings through August.  After accounting for the 15 elite nights that finally appeared in my account as a Marriott cardholder plus 1 birthday elite night (see: Marriott Bonvoy shortcuts to elite status), I'll only be 23 nights away from re-earning my Titanium 75 night status.  My guess is that this will happen without much deliberate effort.  But all of that is just hovering in the background of the purpose of this post.  It's the SPG… er, Amex Marriott Bonvoy credit card spend bonuses that are on my mind…
There are currently two spend bonus available for those who have SPG cards which have been rebranded to Marriott Bonvoy.  Stephen Pepper posted details here on Frequent Miler:
The first offer, above, is available to everyone who had opened the consumer SPG card (now called Marriott Bonvoy Amex) before January 12 2019.  The second offer is targeted to some who have the business version of the card: Marriott Bonvoy Business Amex (formerly SPG Business).  I found the business card offer (the 7.5K point version) on only one out of 3 Marriott Bonvoy Business cards in my family.
Stephen Pepper wrote that the consumer card offer wasn't worth pursuing in his opinion.  My initial reaction was that he was wrong.  In the early days of the Marriott/Starwood merger, SPG cards earned the equivalent of 3 Marriott points per dollar, and I thought they were worth putting spend on at that time.  Now, the same cards earn only 2 points per dollar, but with these spend bonuses it's possible to earn 3X with the consumer card and 3.5X with the business card as long as you spend exactly the amount needed for the bonus and no more.  Surely that's worth pursuing, right?
Airline Miles
Marriott points are transferable to a huge selection of airline mile programs at a ratio of 3 to 1.  Even better, when you transfer 60K points, you get 25K miles (a 3 to 1.25 ratio).  And Marriott supports transfers to excellent programs that are not available as transfers from Chase Ultimate Rewards, Amex Membership Rewards, Citi ThankYou Rewards, or Capital One "Miles".  Examples include: Alaska, Asiana, JAL, and Korean.  Full details about Marriott point transfers to airline miles can be found here.
If you maximize the current Amex spend offers by spending the exact amount needed to trigger each bonus, then the cards earn airline miles at the following rates (assuming you transfer to miles in 60K point increments);
Consumer card: 1.25 miles per dollar
Business card: 1.46 miles per dollar
If you know that you'll use the points to transfer to programs that are not available through other transferable points programs, then those are very good earning rates.  They're not great rates for transfers to programs available through other programs, though, since most of the other programs offers ways to earn 1.5 miles per dollar on all spend.  For details, see our guides to transferable points programs:
Personally, I don't think I'm likely to use Marriott points for transfers to airline programs. It's not a bad idea to do so, it's just that in my experience so far I've had better luck with programs that happen to be transferable from other sources.  One exception is Alaska, but I'm sitting on a healthy stash of those miles and so I don't think I need more anytime soon.
Travel Packages
The top reason that earning 3X was a great deal in the past was that Marriott Travel packages used to be a great deal, especially if you wanted to earn airline miles.  I'd go into details, but it's not really necessary or helpful.  When Marriott and SPG combined their loyalty programs in August 2018, they gutted the value of travel packages.  While there are niche cases where today's travel packages would make sense, they're so few and far between that I don't even bother to consider them anymore.  Details about the new and nerfed Travel Packages can be found here.
Hotel Stays
The real reason I'd consider the spend offers is that I want more points for hotel stays.  Over the past year I've consistently found opportunities to get very good value from my Marriott points.  I haven't tried to calculate the exact value, but I'd guess that I often get 1.5 cents per point value or better after accounting for the fact that taxes are not incurred on award stays.  1.5 cents per point is surprisingly good since our Reasonable Redemption Value for Marriott pegs the points at just under 0.75 cents each.
I don't go out of my way looking for Marriott stays (well, last year I did, but I haven't this year), but I keep finding excellent options in places I want to stay.  As a result, my Marriott point balance has been diminishing rapidly.  The idea of adding to my balance through spend offers is enticing.
If I continue to consistently get about 1.5 cents per point value from Marriott points, then earning 3X is like earning a 4.5% rebate on all spend, and 3.5X is a 5.25% rebate.  Both are great returns on spend.  It sounds like i should go for it, right?
But… it's not that simple.  There are two other factors that I need to consider: Peak pricing is coming; and there may be better options for my spend.
Peak Pricing
Starting sometime in 2019, Marriott will introduce Peak and Off-Peak award pricing.  This is likely to devalue points in many instances.  For example, over Christmas break last year, I booked a resort for 35,000 points per night with the 5th night free.  This brought the average cost per night down to 28,000 points.  Meanwhile, the cash price for the same hotel was over $500 per night after taxes.  To get us to an example with 1.5 cents per point value, though, let's pretend that the cash price after taxes was only $420 ($420 / 28,000 = 1.5 cents per point).  Once Peak pricing kicks in, the same award would cost 40,000 points per night, or 32,000 points per night for a 5 night stay (thanks to getting the 5th night free).  If the cash price remains the same, then that would get us to a per point value of $420 / 32,000 = 1.3 cents per point.
If my average redemption value falls to 1.3 cents per point, then earning 3X with the consumer Bonvoy card is like earning a 3.9% rebate on all spend, and 3.5X is a 4.5% rebate.  These are still very good returns on spend.  But… I should also consider my alternatives…
Alternatives
Almost all credit card signup offers with minimum spend requirements earn significantly more on that spend than either of these SPG Marriott spend offers.  That said, I'm not always working on minimum spend requirements, so I do have the opportunity to increase spend on these Marriott cards without impacting my signup offers.
Currently, when I'm not working on minimum spend, my best option for non-category bonus spend is my Altitude Reserve card which earns 3X (4.5% towards travel) on all mobile wallet spend.  The problem is that I can't earn 3X this way with online spend.  Also, US Bank is known to be very sensitive to gift card purchases.  So, if I want to buy gift cards I look to other options.
The next best option that I currently have available is the Amex Blue Business Plus card which earns 2X everywhere, on up to $50K per year of spend, then 1X.
If I sign up for either the Discover It Miles card or the Alliant Cashback Visa, then I'd earn 3% back on all spend for the first year. Even 3% back isn't as good as 3.9% or 4.5% in value that I'm likely to get from Marriott.
I could theoretically use the 3% cash back to buy Marriott points at 1.25 cents each, but that would mean averaging just 2.4 Marriott points per dollar.  That's better than Marriott cards without spend bonuses, but it falls well short of the current spend bonuses.
The "Buying Points" angle
It's possible to use your Amex card to pay federal taxes with a 1.87% fee (or, overpay and get a refund later).  For details see: Complete guide to paying taxes via credit card, debit card, or gift card.  If I used this approach to meet the spend targets on the two offers, then I would essentially be buying Marriott points at the following rates:
Consumer Card: 1.87 cents per dollar / 3 points per dollar = 0.62 cents per point
Business Card: 1.87 cents per dollar / 3.5 points per dollar = 0.53 cents per point
Either way, I'm confident that I'd get considerably more value than I paid.
Business Card $60K Spend
Starting March 28, the Marriott Bonvoy business cards will have a new feature: Earn an additional 35K free night award with $60,000 or more spend per year.  If I max out my business card offer with $5K spend per month for 6 months, then I'll have completed $30K spend and I'll be half way to $60K.  You could argue that the next $30K spend earns approximately a 1X bonus since that $30K spend will result in the standard 2X points per dollar plus a 35K certificate.  That would be true if I valued a 35K certificate at 30K points, but I don't.  Unlike points, certificates expire after a year, cannot be used with 5th night free awards, and can't be used towards higher priced stays.  In other words, each 35K certificate is worth 35K points only if used toward a 4 night or shorter stay at a 35K per night property that I would have otherwise booked with points.
So, I don't value a 35K certificate anywhere near the same as 35K points, but I do think it's very likely that I'll find a good use for each certificate I get.  The big question is whether it's worth $30K extra spend to get there.  I don't know.  I'll tackle that question later in the year.
Gas Station Spend
The story here is incomplete without considering gas station spend.  I have both the Chase and Amex Bonvoy Business cards.  Both offer 4X at gas stations:
Card Info Name and Earning Rate (no offer)
Earning rate:
6x at Marriott Bonvoy properties ✦ 4x at restaurants worldwide, U.S. gas stations, wireless telephone services purchased from U.S. suppliers and on U.S. purchases for shipping ✦ 2x on all other eligible purchases. Terms Apply. (
Rates & Fees
)
Earning rate: 6X Marriott ✦ 4X dining, internet, cable and phone service ✦ 4X gas stations and shipping ✦ 2X everywhere else.
What I don't have anywhere near me (that I'm aware of) is a true gas station that sells $500 Visa or Mastercard gift cards and lets you pay with a credit card.  However, a certain numerically named convenience store does sell them and codes as a gas station when paying with Visa credit cards. This does not work with Amex credit cards.
My point is that I can't readily increase spend on my Amex card at gas stations, but I could do so with my Bonvoy Business Visa card.  With that card I can earn 4X without any special spend bonus and work my way towards a 35K free night with $60K total spend.
Bonvoy Ain't Perfect
Unfortunately there's a lot to dislike about the combined Marriott / SPG program now known as Bonvoy.  And it's not just the stupid name.
Most of the issues, I think, boil down to poor IT and very poor corporate employee training.  In other words, the program is pretty good as designed but the execution has been laughably bad.
But back to the program itself: the biggest issue is that Marriott allows exceptions to every rule.  As a Platinum elite, will you get free breakfast? Yes… unless the hotel you visit is one of the exempt brands or is on the secret list of exceptions.  The second biggest issue may be resort fees.  For heavens sake, if you have to charge those fees at all, please don't charge them on "free" night awards!
All that said, most of my experiences at the hotels have been very good.  The mismanagement at the top hasn't changed the fact that I've personally been getting very good value from the program and usually have very good service at the hotels.
Bottom Line
Just like Nick reported in his post "7 Lessons learned from 1+ month on the road with a baby," I've been getting terrific value from my Marriott points recently.  As a result, the Amex spend bonuses on the Marriott consumer and business cards intrigue me.  I've decided that I'll definitely pursue the business card offer (7,500 bonus points for each month in which I spend $5K or more, with a max bonus of 45,000 points).  I should be able to accomplish this from home via any of several options for increasing credit card spend.  I probably won't bother with the consumer card offer, though.  Instead, I may dig up my old Chase Marriott Business card and go buy some "gas".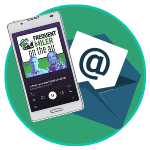 Want to learn more about miles and points?
Subscribe to email updates
 or check out 
our podcast
 on your favorite podcast platform.