If you read my recent post "Loyalty alchemy. Turn Amtrak coal into United gold," then you know how much I enjoy combining deals, transfer bonuses, and other opportunities to turn your points (or money, in this case) into something more valuable.  Even if I don't plan to actually do those transformations, I love thinking about the possibilities.  Here's an excerpt from that post:
Then, deals happen…  As we reported last week, through November 30th, United is offering a 30% bonus on points transferred from hotel programs (capped at 25K bonus miles).  This means that the same travel package I described above would result in 157,000 United miles instead of 132,000.  If you later return the stay certificate for 15K SPG points, then it would cost only 75,000 SPG points for 157,000 United miles.  That's an incredible ratio of 1 SPG point to 2.09 United miles!
The "travel package" mentioned in that excerpt is the Marriott RewardsPlus Hotel + Air Package. For details, see: 12 things you need to know about Marriott Travel Packages.  And a key component is the ability to freely convert SPG points to Marriott points at a generous 1 to 3 ratio (see: Marriott SPG Complete Guide to Sweet Opportunities).
Important: You must register for the United transfer promo in order to get the transfer bonus (found here).
Marriott travel packages are already the best way to convert Marriott points to United miles thanks the Marriott / United RewardsPlus partnership.  And through November 30th the transfer is even better due to a United transfer bonus.  I have enough SPG/Marriott points to do this, so I'm definitely going to take advantage of this opportunity.
But what about people who do not have enough SPG / Marriott points?
For those without a big stash of SPG / Marriott points, a new promotion has kicked in…
Through December 29th, it is now possible to buy SPG points at a 35% discount.  To be clear, this type of promotion is common.  The thing that is not common is the overlapping deals.  Given the overlapping deals, it is now at least theoretically possible to buy United miles for a bit over a penny each.
Note: SPG terms dictate that your account must be active (open) for at least 14 days in order to purchase Starpoints. If you have just opened your SPG account or have not yet opened one, you may need to find a friend to help you make this purchase.
Starting from scratch
Suppose you are starting with 0 SPG or Marriott points.  Here's how you can turn your pennies into United miles..
Whether or not it is wise to do this is another matter.  If you have a specific use for United miles that will get you significantly more than $2,050 in value then it might be worth doing.  For example, the United miles earned from this exploit would be more than enough for a round-trip business class Star Alliance flight to almost anywhere in the world.  $2,050 is a bargain for many such flights.
1. Buy 94,000 SPG points for $2,047.50
You will need three SPG accounts to do this.  Each account can purchase up to 30,000 points.  And, even though the purchase goes through Points.com, past history has shown that if you pay with an SPG credit card you'll earn 2X points for the purchase.
Click here to buy SPG points. [FYI: This link is an affiliate link].  Note that you can do even better by clicking through a portal to points.com.  Current best portal rates can be found here.
Starwood allows each member to buy a maximum of 30,000 points in a calendar year. However, points can be transferred between members of the same household. To transfer to another member of your household, you must have both been registered at the same address for at least 30 days. This means that you can not register your spouse, child, friend, grandmother, dog, and parakeet today and combine points in time for the November 30th United transfer bonus deadline. If you do have three accounts that have been registered at the same address for more than 30 days, each person could buy 30,000 Starpoints. Then, Starwood will allow you to combine points within a household. This process involves submitting a form and waiting a few days — it is not instant.  Once the points are in a single account, you can transfer them to Marriott at a 1 to 3 ratio.
If you don't have three people registered to the same household with SPG, then another opportunity for buying and combining points is via Marriott. Marriott Rewards lets you transfer points to anyone — whether living in the same household or not. So if you do not meet the criteria for combining points with Starwood, you can do it via Marriott quite easily.  So, have three people buy the points and convert them 1 to 3 to Marriott.  Then combine the points via Marriott:
Marriott charges a flat $10 fee to share points, regardless of the amount of points being transferred. This fee is waived for Gold and Platinum members.  There is a limit — Marriott officially allows a maximum of 50,000 points per year to be transferred into or out of someone's account. But there is a helpful exception. From Marriott's site:
Members who are transferring points in order to satisfy a specific award may exceed the 50,000 limit up to the amount needed to satisfy the reservation.
So, it should be possible to take 90,000 points from each of three Marriott Rewards members in order to satisfy this specific reward (the Marriott Travel Package).
Result: $2,047.50 becomes 270,000 Marriott points.
The package you want is in the top, right corner of the above chart.  270,000 Marriott points will get you a 7 night certificate and 132,000 United miles.  With the current United transfer bonus, those 132,000 miles will become 157,000 United miles.
Important: Do this well before November 30th (when the United transfer bonus ends) since it may take a few days for the United miles to appear in your account.
Important: You must register for the United transfer promo in order to get the transfer bonus (found here).
Result: $2,047.50 becomes 157,000 United miles + 7 night stay certificate.
3. Return the Travel Package 7 Night Certificate
Once you've bought a travel package, you can't return the miles, but you can return the 7 night stay certificate.  If you do so, you'll get 45,000 Marriott points back.  You may have to tell Marriott Rewards that you were unable to find 7 night availability at any of the hotels you looked at (so wait a week or so after buying the package!).
Result: $2,047.50 becomes 157,000 United miles + 45,000 Marriott points.

4. Convert 48,000 Marriott Points to 20,000 United Miles
OK, I'm cheating a bit here since if you really started from 0 you would only have 45,000 Marriott points now.  However, if you paid for the SPG purchase with an SPG credit card, you would have earned over 4,000 SPG points (= 12,000 Marriott points).
Anyway, Marriott will let you convert 24,000 Marriott points to 10,000 United miles (found here).  Do that twice and you'll have 20,000 United miles.
Result: $2,047.50 becomes 177,000 United miles.
If you complete all of the above steps, you would have bought United miles at a price of only 1.15 cents each.  What can you do with 177,000 United miles?  Here are a few ideas:
United's award chart can be found here.  The great thing about United is that they do not add fuel surcharges to awards.
Important: You must register for the United transfer promo in order to get the transfer bonus (found here).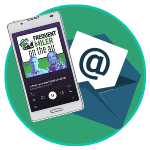 Want to learn more about miles and points?
Subscribe to email updates
 or check out 
our podcast
 on your favorite podcast platform.