The last time I wrote about the Citi Prestige card's 4th night free benefit, my review was lukewarm.  I complained a bit about the cumbersome booking process and the fact that booking through Citi means forgoing several options for savings.  As a result, your total savings may not be as large as expected.  I've now made a second 4th night free booking and my view of this benefit has changed a bit – for the better.
First, let me back up…  One of the Citi Prestige card's benefits is the ability to book a four night stay and get the fourth night free.  The benefit works like this:
Call Citi Prestige Concierge to make the hotel booking
Book at least 4 nights
Pay for the entire stay with your Prestige card
Citi will reimburse the full cost of the fourth night (it is not a 25% discount – they literally reimburse the rate of the fourth night)
I learned several important details from my first booking, which was at a Hyatt hotel:
The rebate for the fourth night appeared on my credit card account approximately 4 weeks after my stay.
The rebate included all taxes and most fees.  The rebate did not include the hotel's mandatory resort fee.
I earned both Hyatt points and a stay credit (towards elite status).
After making this booking, I learned a few other details that make bookings easier:
Before booking, you can find the hotels and rates which are eligible for the fourth night free benefit by searching for hotels here: cwtvacations.com (hat tip: MileCards).
You can call the Citi Concierge directly: 1-561-922-0158.  This is way better than going through a gauntlet of phone menu options when calling the number on the back of your card.
And, now that I've made a new 4th night free booking, I learned a few more details:
When calling, you may be given the option to receive a quote via email within 24 hours.  Say no.  Ask to speak with a travel advisor directly.
The travel advisors cannot apply AAA, corporate codes, etc. to your reservation through their booking system.  They can apply those rates by going around the booking system, but then (they say) you will not get the 4th night free.
The travel advisors do have access to MasterCard Luxury Hotels & Resorts rates.   I'll elaborate on this below, but for now know that you can find these rates and benefits through this website: travel.mastercard.com/travel/arc.cfm.
About my new 4th night free booking
For our upcoming four night stay in London, my family and I need three rooms (we added another family member to the trip since I last wrote about it).  We will be staying at the Radisson Blu Edwardian Bloomsbury.  I booked two of the rooms with points (using techniques described here), but wanted to pay for the third room since it would be reimbursed (my wife is going to London for business – the rest of us are tagging along).  I checked prices numerous ways: Kayak, Orbitz with a 15% off coupon, ClubCarlson.com with AAA or corporate discount, etc.  Ultimately I found that the best rates were directly through Club Carlson with either the AAA or corporate code discount applied.  I would have used the latter since it would have given me an extra 10 points per dollar for the stay (details here).
Then I remembered the Prestige 4th night free benefit.  This was the perfect opportunity to use it!
I checked the CWTvacations website to see if their prices were competitive.  I found that their prices matched the Club Carlson "lowest available rate".  This was an OK price, but AAA and corporate code rates were better.  My hope was that I could apply one or the other to the reservation…
A little cheaper, but possibly a lot nicer…
I called the Citi Concierge directly (see number above) and was quickly connected to a travel advisor.  She pulled up the same rates that I had found online.  I asked about applying AAA codes or corporate codes and was essentially told "no way" (but, in a polite way).  She could have applied the AAA discount, but then I wouldn't get the 4th night free.  Or, so she said.  I decided not to test it.
On the plus side, the rate she quoted (which matched Club Carlson's "lowest available rate") included MasterCard Hotels benefits:
Complimentary breakfast for two daily
Upgrade at time of arrival, subject to availability
Early check-in, subject to availability
Late check-out, subject to availability
Special MasterCard Luxury Hotels & Resorts Amenities include: Complimentary fresh fruit, chocolates or dessert and two bottles of water per stay
Nice!  We could definitely use the free breakfast and whatever amenities we'll be given (fruit, dessert, etc.)!  Even though I have Gold status with Club Carlson, the chance of getting a room upgrade in London due to status is probably close to nil.  My guess is that the chance is much higher with this rate applied.  Early check-in, if granted, will be huge too since my wife and son will be arriving in London in the morning (the rest of us will be a bit later due to a stop in Ireland).
I compared the total price I would pay after subtracting the 4th night free and found that the total was cheaper than the AAA / corporate code rate, but not by a lot.  I booked it, not so much for the savings, but in the hopes of getting more from the stay (e.g. free breakfast, room upgrade, etc.).
Price vs rewards
There is a side benefit to paying a higher rate up front: rewards are based on that higher rate.  The corporate code total would have been $1311.  The total, as booked, was $1611 (before receiving over $400 back for the 4th night).  So, let's compare the costs and rewards that would have been earned either way:
Book with Corporate Code
Book with 4th Night Free
4 night total price (before 4th night rebate):
$1311
$1611
Rebate
$78.66
(6% cash back by booking through portal)
$403
(fourth night rebate)
Credit card ThankYou points earned (3X)
3,933
4,833
Club Carlson base points earned (20X)
26,220
32,220
Gold 35% bonus
9,177
11,277
Triple Point promo bonus (details here)
52,440
64,440
Club Carlson Business Rewards (10X)
13,110
N/A
Total Price After Cash Rebates
$1232
$1208
ThankYou Points Earned
3,933
4,833
Club Carlson Points Earned
100,947
107,937
As you can see above, the final price, either way, is roughly the same.  By booking the fourth night free, though, I'll earn more rewards.  The difference would be more pronounced with almost any other hotel chain, though.  In this case, the advantage of the 4th night free benefit is counterbalanced by the inability to earn an extra 10 points per dollar with my corporate code.
Conclusion
The 4th Night Free booking process doesn't have to be as cumbersome as I encountered originally.  By checking the appropriate website for available rates and by calling the Citi Concierge directly, I found the process to be relatively painless.  I would still vastly prefer an online booking option, but it wasn't too bad as is.
As to saving money, I have no doubt that there would be occasions where one could really save 25% or more through this benefit.  In this particular case, though, the savings were minimal.  I'm OK with that if the trade-off is a better hotel stay.  I have yet to experience MasterCard Hotel benefits, but if they're delivered as advertised, I expect we'll enjoy our stay that much more.
I'll leave you with this.  Below is a photo of the suite my wife once somehow booked at the same hotel (the Radisson Blu Edwardian Bloomsbury) with a fantastic prepaid rate.  Any chance our room upgrade will be to this?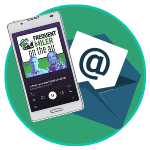 Want to learn more about miles and points?
Subscribe to email updates
 or check out 
our podcast
 on your favorite podcast platform.