In a recent post I discussed the end of the Chase Amtrak credit card. The reason most readers should care about this is that the Amtrak credit card was one of the few ways to unlock the ability to transfer Amtrak points to Choice Privileges points at an awesome one to three ratio. And, while Choice Hotels may not be the most exciting chain, they do have some very nice properties around the world. Plus, Choice allows points to be redeemed for Preferred Hotel Group hotels (a number of which are listed as the top hotels in the world) for 30,000 to 60,000 points per night. That may sound like a lot, but when you consider the transfer ratio, it means spending only 10,000 to 20,000 Amtrak points per night!
Given that the Amtrak credit card is no more (At least for now. Maybe it will come back?), it's worth looking at the other way to unlock the ability to transfer Amtrak points to Choice Privileges: Amtrak elite status. Those with Select or Select Plus status can transfer up to 50,000 Amtrak points per year; and Select Executive Members can transfer an unlimited number of points.
About Amtrak Elite Status
Amtrak offers three levels of elite status, which they call member tiers. To reach each member tier, you have to earn Tier Qualifying Points (TQPs). In the same way that many airlines offer both elite qualifying miles and redeemable miles, Amtrak differentiates between Tier Qualifying Points and redeemable points. Here is what they have to say about earning tier status (found here):
How can I earn a member tier?

Through your own paid Amtrak travel.

You will earn Tier Qualifying Points (TQPs) for your paid Amtrak travel
Tier status is based on the number of TQPs you earn in a calendar year

How many TQPs do I need to reach tier status?

Members must renew status each calendar year.

See Program Details for more information.
So, you need to earn 5,000 TQPs in one calendar year to reach the lowest level of status. The only way to earn TQPs is through paid Amtrak travel:
Earn 2 TQPs per dollar (100 point minimum, per trip).
That means that, unless your paid travel is less than $50 per trip, you will have to spend $2,500 per year on Amtrak travel to reach and maintain the lowest elite tier. It's worth noting, too, that bonus points earned through promotions (such as the current "Double Days" promo) do not count as TQPs. They can be used to redeem for travel, but they do not help earn status.
Rail running for status
When people fly just to earn miles and status, it's called mileage running. When people check into hotels just to earn points and status, it's called mattress running. What is the equivalent with Amtrak? I'll suggest "rail running".
Regardless of what we call it, the idea is to ride Amtrak just for status. There is no way in the world I would be willing to spend $2,500 for Amtrak status, so its necessary to look for a better way. The only trick I can think of is to capitalize on the 100 point minimum TQPs earned per trip. If you could average $10 per trip, you could earn Select status after 50 trips for a total of $500. I'm still not convinced that it is worth it, but at that rate its at least worth considering.
Is it practical? Let's look at my situation. Since I live in Ann Arbor Michigan, I would have these Amtrak routes to consider:
From Ann Arbor to Chicago, it might be possible for me to go to Chicago by booking each segment as a separate trip. At each stop I could get off the train and re-board in order to get my ticket scanned again. Each segment of the route, with my 10% AAA discount, often prices at less than $10. So, with one trip to Chicago, I could theoretically earn 2,000 TQPs for less than $200. After two trips like this plus a mini-trip, I'd be done for the year.
But it won't work
In 2008, Amtrak added a new rule to their rewards program T&C regarding earning TQPs: (Hat Tip: Flyertalk):
A maximum of two roundtrips or four one-way trips, per Member, per day, will be allowed to earn points under the 100-point minimum per trip rule.
Yikes. That means that, at most, one can rail-run 4 segments per day while earning the 100 point minimum for each segment.
Backup Plan?
Could one simply do two cheap round-trip rides per day to rail run for status? Or, could one do a single round trip per day, but book it as four segments? That way, one would earn 400 TQPs per day.
With this approach, It would take 13 days of rail running to get to Select status. I believe this would work, but it is unquestionably a lot of work to get to a level of status which is of questionable value unless you ride Amtrak often. And, if you do ride Amtrak often, you might not need to rail run for status.
The value of status beyond Choice points
If you're considering doing something like this, then you're probably curious what other benefits you might get from Select status. Here are the details, straight from Amtrak:
At the Select Plus level there are some interesting benefits such as Rule Buster redemptions, lounge access, etc., but Select Plus requires twice as many tier points as Select status. No thanks. I'm out.
Conclusion
It is theoretically possible to "manufacture" Amtrak elite status through what I'm calling "rail running". The cost and pain of doing so, though, could be far higher than the benefits you would earn. While I think it might make sense for some people (especially those who ride Amtrak anyway and just need a few hundred more TQPs to get to the next tier), I personally don't see enough value in the program to make it worth chasing status.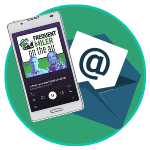 Want to learn more about miles and points?
Subscribe to email updates
 or check out 
our podcast
 on your favorite podcast platform.