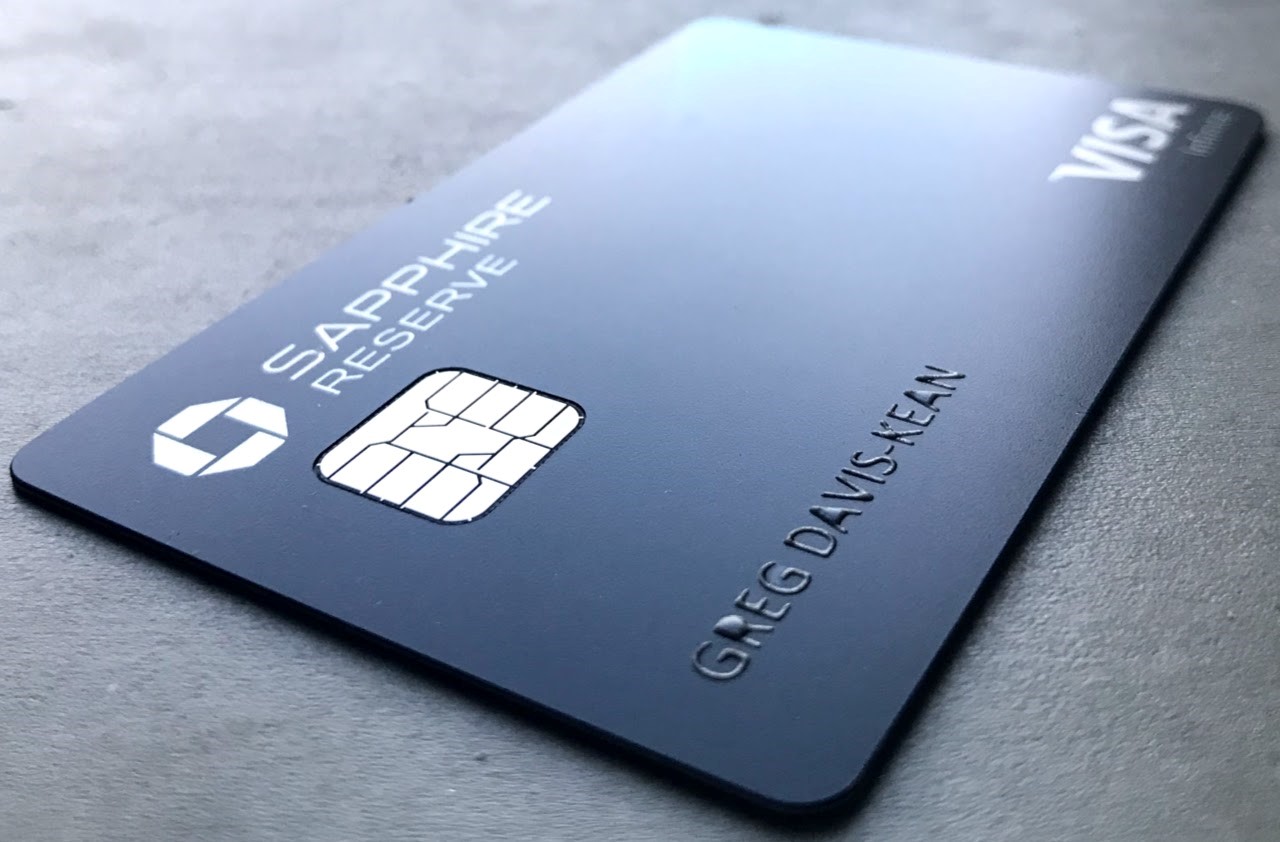 As we've previously reported, Chase is adding new features to their Sapphire Reserve card and raising the annual fee.  The annual fee will increase from $450 to $550 on the following schedule:
January 12th 2020: $550 for new cardholders
April 2020: $550 for existing cardholders (this change won't affect you until your next annual fee is due).
Given these changes, Is the card worth keeping when your next annual fee comes due?
Nick is already on the record saying that he won't renew when his next annual fee comes due.  He doesn't get enough value from the card to justify the annual fee, especially at $550.  My gut reaction to the new fee matched Nick's.  In my recent post about Chase's new annual fee, I wrote:
Will I keep the card? My annual fee won't hit again until October 2020. At that point I'll assess whether the card still presents enough value to be a keeper. My guess is that the answer will be no, but we'll see.
But of course, I try not to make too many decisions based on gut reactions.  In this case, I already have a tool to use to help make the decision.  Remember the Ultra-Premium Credit Card Worksheet?  I've updated it with the latest Sapphire Reserve changes.  Now we can use the updated spreadsheet to help decide whether or not its a keeper.
To read about the spreadsheet, click here: Which Ultra Premium Cards are Keepers? Version 3.2.
To view the latest spreadsheet directly: Click here to open the spreadsheet.
Make a copy of the spreadsheet for yourself so that you can edit the green cells on the card-specific tabs.  Then you can go to the Summary tab to see your overall results.
Surprise: Sapphire Reserve is still a keeper for me
It turns out that even with the higher annual fee, my conservative valuation says that the card is a keeper.  Here's a picture of my Sapphire Reserve entries (The "Your Value" and "Why?" columns are my personal valuations — you should copy the sheet and enter your own):
It turns out that I currently value the card's combination of perks at $695 per year.  The biggest driver of value for me is the fact that the Sapphire Reserve offers 1.5 cents per point value for travel booked through the Ultimate Rewards portal.  I've been booking reimbursable travel this way, so the difference between getting 1.5 and 1.25 cents per point (which I'd get with the Sapphire Preferred or Ink Business Preferred) amounts to real money.  If you rarely use this feature then I expect you'll likely find that the Sapphire Reserve is not worth keeping.
Below is my overall summary view.  Given my particular situation, the ultra premium cards worth keeping include: Sapphire Reserve, Amex Gold (barely), Altitude Reserve, Delta Reserve for Business, Delta Platinum Business, Ritz, Bonvoy Brilliant (barely), and Hilton Aspire.  Please keep in mind that I'm not recommending this particular lineup to you.  We have different situations that will lead to different valuations.  To see why I valued each card the way I did, open the spreadsheet and find the tab for the particular card of interest.
Understanding the spreadsheet
Most ultra-premium cards are worth signing up for because they have good to excellent signup bonuses that are worth more than the first year's annual fee. That's not the question. The question is whether the cards are worth keeping past the first year. When the second year annual fee comes due, do you keep or cancel?
Do the card's benefits outweigh the annual fee? Each person should conservatively estimate the value of each benefit to them to figure this out. In most cases, I recommend trying to estimate how much you'd be willing to pay for this feature if it was available stand-alone as a subscription. For example, if a card offers free checked bags, you could save hundreds of dollars if you use that benefit often enough. But how much would you pay for an annual subscription to get free checked bags? That answer should be substantially lower than the amount that you think you'll save. Otherwise, why prepay for that benefit?
Tips for using the spreadsheet effectively
Be conservative with your estimates. Enter values that you would pay for a subscription for that benefit rather than the amount you expect to save.
Don't double count perks.  Once you identify cards that you know that you'll keep year after year, make sure to consider that when evaluating overlapping benefits on other cards. For example, I get an excellent Priority Pass subscription from my Ritz card (which I plan to keep) so I haven't assigned any value to Priority Pass benefits that come with other cards.
What's your final answer?
Is the Sapphire Reserve worth keeping?  Please comment below.