JetBlue is currently offering to more than match your Virgin America Elevate point balance, up to 75,000 points.  JetBlue points are best used to pay for JetBlue flights.  Virgin America points are valuable not just for Virgin America flights, but also for flights on partner airlines: Virgin Atlantic, Virgin Australia, Emirates, Hawaiian Airlines, and Singapore Airlines.
The basic idea of the deal is that you have to send JetBlue a screenshot of your Virgin America points balance by July 4th; and then you must fly JetBlue by August 31st in order to receive your matched points.  The fact that you may not have any Virgin America points is not a reason to pass this up.  There are a number of ways to collect those points quickly (described below).
Full details about JetBlue's points match deal can be found here: The Ultimate Guide to JetBlue's points match deal.
Please also see: Is JetBlue denying Points Match to those who transfer points? Here's what to do…
Participate if…
The biggest hurdle of this promotion is the requirement to book and fly JetBlue after you successfully register, but before September.  Since Virgin America points are fairly easy to get right now, it's not a deal breaker not have points.
Another important consideration is whether you can use JetBlue points.  There's not much point in collecting them if you don't think you'll use them!
Participate if… You regularly fly JetBlue
If you're likely to fly JetBlue this summer anyway, then you might as well nab these free or cheap points.
Participate if… You can fly JetBlue this summer with minimal cost or fuss
In the post "My strategy for tackling the amazing JetBlue points match deal," I discussed how I could fly JetBlue for a trip we had planned anyway.  The overall cost in dollars and time compared to other alternatives, to me, is negligible.  Similarly, others may live near airports in which JetBlue often offers very cheap flights.  Some may find it fun to do a "mileage run" weekend or even a same day turn-around in order to qualify for this promotion.
Participate if you already have Virgin America points
If you already have Virgin America points, then there is no harm in enrolling in the JetBlue points match promotion.  Even if you don't think you'll fly JetBlue this summer, you never know.  Something may come up.
Participate if you are sure you will use the earned JetBlue points
Obviously earning points from a promotion isn't much use if you don't use those points!  In general, you should only play this game if you think you'll use the earned JetBlue points.  One unlikely exception: If you already have plans to book a JetBlue flight this summer, and you already have Virgin America points, then it may be worth enrolling in the promotion just in case.
The value of 75K JetBlue points
JetBlue points are easy to use.  You can use points instead of cash to book any JetBlue flight.  Also, you can pool points with family members to help avoid having small numbers of points stranded in various accounts.  Point values vary from just under a cent to over 2 cents per point.  When I ran a few tests of flights that I might actually book someday, I found point values ranging from 1.2 to 1.4 cents per point. Others have reported better results.
Let's take 1.2 cents per point as a very conservative average value of JetBlue points.  And, let's assume that if you get 75,000 points you'll successfully use 70,000 of those points.  In that case, those points will be worth $840 in JetBlue flights.  You may get significantly more value from those same points.
How to get Virgin America Elevate points quickly
Here are the best ways to get Virgin America Elevate points quickly:
Transfer from SPG (Starwood Preferred Guest).  Transfers are 1 to 1, or 20K to 25K. All recent reports show that transfers happen in about 24 hours or less.  The ideal play is to transfer 40,001 points into 50,001 Virgin America Elevate points. That will then result in 75,000 JetBlue points if you successfully enroll in and complete the promotion.
Buy SPG points and then transfer them.  Through July 1, SPG is offering 30% off points.  Get 2.5% cash back by navigating to Points.com via Giving Assistant (sign up with this link to get $5), or Yazing.  Note that your SPG account must have been opened for 14 days before you can buy points.
Transfer from Citi ThankYou Rewards.  You must have a Citi Premier or Citi Prestige card.  Transfers are in 1,000 point increments.  Citi transfers 2 to 1 to Virgin America.  This means that you'll need to transfer, for example, 60,000 ThankYou points in order to get 30,000 Virgin America points.
Transfer from Amex Membership Rewards.  Transfers are in 100 point increments.  Like Citi, Amex transfers 2 to 1 to Virgin America.  Amex also charges a fee of $0.0006 per point, up to a maximum of $99.
Buy tickets through ScoreBig.  ScoreBig is a website for buying discount/resale event tickets (sports events, plays, etc.).  They offer multiple options for earning miles when purchasing tickets.  We found that Virgin America points post within 2 days of purchase.  For details about ScoreBig, see: ScoreBig Extreme Stacking.
Keep in mind that Virgin America Elevate points are valuable in their own right.  They have a number of excellent partners with which you can spend your points, and in many cases the award prices are amazingly low.  I gave a few examples here, and Travel is Free detailed a great example here.  So, the act of acquiring Virgin America points could be worthwhile even if you don't end up fulfilling the JetBlue promo.
Hurry!
If you read the above guide and decided that you want to participate, keep in mind that you have only until July 4th to enroll in this promotion, so you must have Virgin America points in your account before then.
Full details about JetBlue's points match deal can be found here: The Ultimate Guide to JetBlue's points match deal.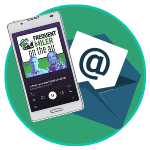 Want to learn more about miles and points?
Subscribe to email updates
 or check out 
our podcast
 on your favorite podcast platform.