Yesterday, I called Marriott's Platinum Elite phone line (800-399-4229) in order to book a Travel Package.  Marriott travel packages are awards in which you exchange Marriott Rewards points for airline miles plus a certificate for a 7 night stay.  You do not need to use the airline miles as part of the trip in which you book your stay.  The number of Marriott Rewards points required depends on which package you select (e.g. which type of airline miles you want), how many miles you want (50,000; 70,000; 100,000; or 120,000), and which category of hotel you plan to visit.  Complete details can be found here: 12 things you need to know about Marriott Travel Packages.
Given that we have until March 31st to convert hotel points into Companion Pass qualifying Southwest points, I decided that it was time for me to make the plunge.  By redeeming Marriott Rewards points for a Hotel + Air Travel Package including 120,000 Southwest points, I will earn a Southwest Companion Pass that is valid throughout the rest of 2017 and all of 2018.  Regardless of whether I book paid or award flights on Southwest, I'll be able to add a companion for free (after TSA fees) for the next 23 months.
My Southwest companion will undoubtedly be my wife, but Southwest allows 3 companion changes per calendar year.  So I can make up to 6 changes over the nearly two years that I'll hold the pass.
If we use the Companion Pass a decent number of times while it is active, the travel package will have been worth the point price even if we don't use the hotel certificate at all.  And if we end up getting good use from the hotel certificate as well, it will be a fantastic deal…
A half-hearted attempt at a 5 Night package…
Over a year ago, a reader had told me about 5 Night packages that are intended only for Marriott Vacation Club (timeshare) owners.  I then called Marriott to ask about it and was told that they would allow me to get a 5 Night package because of my elite status.  I wasn't ready to book the package at that time, so I asked for assurance that I could book it later.  The agent I spoke with put me on hold to speak to his supervisor and then returned to the line to say yes, I would be able to book the package at any time.  I then broke the news about these packages through a blog post: Marriott 5 Night Travel Packages exist, but they're secret.
Shorty after that post, many readers reported success in booking 5 Night packages.  But as time went on, I heard fewer and fewer success stories, and more and more failures.  I added a caution to the top of that post, as follows: "Since this post was originally written, it has become increasingly difficult for those who are not Marriott Vacation Club owners to book 5 night packages. People still report success every now and then, but most report the inability to book these."
Based on many readers' reported experience, I assumed that I too would be told no if I asked for a 5 Night package, but I figured that it was worth a try.  The first agent I spoke with was very clear: "No, 5 night packages are only for Vacation Club owners."  I told her about my call from a year ago, but she wasn't persuaded.  I asked to speak to a supervisor.  His answer was the same: No Way Jose.
I considered calling Marriott Rewards over and over, and to different call centers around the world, in the hopes of finding someone willing to let me book a 5 Night package.  But, I didn't think that spending the day getting rejected by Marriott reps was worth my time.  The difference in price between the two packages is only 35,000 Marriott points (or, given the 1 to 3 transfer ratio from Starwood, less than 12,000 SPG points).
My real issue wasn't the extra points, but rather a worry I had about the ability to book a 7 night stay.  Based upon previous conversations with Marriott Rewards agents, I was under the impression that you had to book all 7 nights of your 7 night certificate, even if you weren't planning to stay all 7 nights.  This can be problematic because standard room award nights have to be available and its rare to see them available for 7 nights in a row at desirable properties.  I discussed this with the Marriott Rewards supervisor, but he assured me that I didn't have to book all 7 nights. I could use the certificate to book 5 or 6 nights, for example.  If I did so, the certificate would not retain any residual value, but that would be far better than not using it at all.
I pointed out that the difference in price between the 5 NIght and 7 Night packages is 35,000 points and I asked the supervisor if he could extend courtesy points to me given the fact that I had been given wrong information a year ago by another agent.  He offered only 10,000 points, but I figured that was much better than nothing.  I took the deal.  I redeemed 270,000 points for the 7 night Category 1-5 package which includes 120,000 Southwest points.  The agent told me that it would take 3 days to get the points, but some people have reported a much faster turnaround.  Either way, it's fine.
Update: the agent was right.  It took exactly 3 days for the points and the Companion Pass to appear in my Southwest account.  Here is what I found when I logged in 3 days later:
Where will we go?
An easy way to find all direct flights out of any given airport is to lookup that airport on Wikipedia and then jump to the "Airlines and destinations" section.  Since the Detroit airport (DTW) is my local airport, I found the relevant Wikipedia section (here) which reports the following non-stop Southwest flights:
Atlanta, Baltimore, Chicago–Midway, Dallas–Love, Denver, Las Vegas, Nashville, Phoenix–Sky Harbor, St. Louis
Seasonal: Orlando
With one stop, we can get to almost any airport within the continental US.  Some one-stop options for going beyond the continental US include:
Via Baltimore: Cancún, Liberia (CR), Montego Bay, Nassau, Punta Cana, San José (CR), San Jose del Cabo, San Juan
Via Chicago: Montego Bay
Via Denver: Cancún, Puerto Vallarta, San José del Cabo, Seasonal: Belize City (begins March 11, 2017)
I don't know where we'll go with our points and the Companion Pass, but I'd be happy to go to pretty much any of those destinations.  It's especially tempting to return to Costa Rica where we recently stayed at the Andaz Peninsula Papagayo resort.
Where will we stay?
We can use the 7 night certificate to stay at any Marriott or Ritz Carlton property in the world, as long as standard room awards are available.  If we stay at a property that is higher than Marriott Category 5 (which is extremely likely), we will just have to pay the difference in package price at the time of booking.
We paid 270,000 points for the Category 1-5 package offering 120,000 Rapid Rewards points.  If we decide to use our 7 Night certificate at a Category 9 property, we'll have to pay the difference in points: 390,000 – 270,000 = 120,000 Marriott Rewards points (which equals 40,000 SPG points).  Or, if we want to stay at a top tier Ritz property, it will cost us 540,000 – 270,000 = 270,000 Marriott Rewards points (which equals 90,000 SPG points).
We've stayed many times in the past at the Inn at Bay Harbor in northern Michigan and we've always enjoyed it.  It's currently a category 7 hotel, so we would have to fork over another 60,000 Marriott points (or 20,000 SPG points) to book it.  I have no doubt we'd enjoy the stay yet again.  So, that's a good option, but I'd also like to try something new…
The Inn at Bay Harbor:
Reader suggestions
Do you have suggestions for great Marriott / Ritz properties worth visiting?  Please comment below!
Here are a few that look nice, but I haven't visited…
JW Marriott Phuket:

Kauai Marriott Resort:

Wailea Beach Marriott Resort and Spa:

Ritz Carlton Kapalua: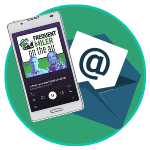 Want to learn more about miles and points?
Subscribe to email updates
 or check out 
our podcast
 on your favorite podcast platform.