Soon you will see many blog headlines telling you to HURRY.  "You must apply, and be approved, by March 30th to get in on the BEST EVER SPG 35K offer!"  If you're one of the few people that have never had both the personal and business Starwood Preferred Guest (SPG) cards in the past, then those headlines will be talking to you.  It reminds me of the last days of a political election in which campaigners bend over backwards to snag the attention of the few remaining undecided voters.
35K is a great offer.  Hotel Hustle shows a median observed value of 1.849 cents per SPG point when points are used to book free nights.  So, at the median value, the 35K offer is worth $647.  That means that higher value is possible if you cherry pick the best opportunities.  In fact, this tool shows a high of 12 cents per point.  In the extremely unlikely chance that you can use all 35K points at that value, you would get over $4000 worth of hotel stays with that one bonus.  A more likely scenario, for many, is to get great value by transferring points to valuable airline miles (Alaska Airlines, anyone?) at a rate of 20K points to 25K miles.
Why did the best offer happen now?
I don't believe that it's a coincidence that this best-ever offer followed closely on the heels of Marriott's announced intention to buy Starwood.  American Express issues SPG cards, whereas Chase issues Marriott cards.  If the Marriott deal goes through, then we're probably looking at a future in which only a single card issuer prevails.  And, thanks to close ties between Chase and Marriott, Chase must have the upper hand in that contest.
Marriott has already announced their intention to merge the two loyalty programs in the future.  At that point, I see three possible go-forward plans for the Marriott and SPG co-branded credit cards:
A single card issuer could take over the entire portfolio.  Card members of the other card issuer will be transitioned over.
One card issuer might be the go-forward issuer for new accounts, while the other issuer continues to support existing accounts.  This is what happened with the American Airlines / US Airways merger.  Citibank was allowed to continue to issue new accounts, while Barclaycard continues to support existing cardholders with their AAdvantage Aviator credit cards.
Amex and Chase might continue to compete with different cards for the same loyalty program (as Amex and Citibank do today with Hilton HHonors)
I've listed the options above in the order that I think most likely.  That is, I think it is most likely that we'll end up with just one card issuer for the combined Marriott-Starwood loyalty program.  I wouldn't be too surprised, though, if Amex is allowed to keep their existing member base like what happened with Barclaycard and the AAdvantage program.  In either case, it is in American Express' best interest to increase their member base now.  Having more card members will improve Amex's bargaining position, will greatly increase Chase's cost of buying out their portfolio (if it comes to that), and will put Amex in a good position if they get to keep their existing member base without the option of adding new members (option 2, above).
But… Is March 30th really the last chance for the best ever SPG offers?
If the Marriott / Starwood merger plans fall apart, then yes I think we'll have seen the last of the improved SPG offers.  In the more likely case that merger plans go forward, then I expect that Amex will continue to do whatever they can to increase their card member base.  So, my guess (and, it's just a guess), is that the improved offers will return.
What form will the returned offer(s) take?
Assuming I'm right that Amex will continue to aggressively seek new SPG cardholders, I can imagine a number of scenarios.  I've listed the following in order of likelihood, with my guess of the most likely options first:
Extend the 35K offer deadline: It's not at all unusual for a credit card company to extend a deadline for an ongoing promotion.  As we near the end of the month, and if the Marriott merger still appears to be going forward, I think this is a likely scenario.
Offer 35K once every few months: An equally likely scenario is that Amex will simply bring back this 35K offer periodically.  Maybe it would happen once ever 3 months or once every 6 months.
Targeted Offers: I think that this is almost as likely as the two options above.  Via email, snail mail, or other means, Amex will most likely seek out specific people who they deem likely to sign up for the cards.  I wouldn't be surprised to see a mix of targeted offers of 35K, 40K, and maybe even more.
Targeted Offers to prior card members: Public offers prohibit people who have had specific Amex cards before from getting a signup bonus again.  However, targeted offers don't always have these limitations.  Maybe its just wishful thinking, but I wouldn't be surprised to get a letter from Amex / SPG stating "We want you back" along with a promise of 25K or more miles.  Now that would be awesome.
Larger than 35K public offers: I don't think its likely, but it's certainly possible that Amex will increase the public offer more and more over time.  The one scenario where this seems likely to me is if Amex ends up in the Barclaycard AAviator situation of being able to keep existing card members but is not allowed to sign up new members after a certain date.  If that happens, Amex will become more and more

desperate

eager to sign up members as that date approaches.
Decision Time
If you're one of the people who has never had either the personal or business SPG card, or both, then it is time to decide.  Should you sign up now or wait?  If you buy into my guesses, above, then the question is whether this is a good or bad time for you to sign up for new Amex cards…
Don't do it if…
If you are planning to sign up for new Chase cards very soon, you might not want to endanger those applications with new Amex cards on your credit report.
If this is a bad time to commit to the required minim spend ($3,000 for the personal card and/or $5,000 for the business card), then you should wait.
If you've owned the card in the past. Amex won't give you a new signup bonus if you've ever had the same card before.  However, if you've had the personal card before, but not the business card, you can get the business card bonus now.
If you already have 4 Amex credit cards and don't want to give up any, then you won't be able to get an SPG card (see Application Considerations, below).
Do it…
Were you hoping that a better offer would come along?  While it's possible, I think it's unlikely.  And, even though I think there's a good chance of the 35K offer returning, there's little reason to risk it.
If you have large expenses that can be paid by credit card, then you may be able to meet the minimum spend requirements easily.
If you have no good reason not to do it, then do it.  I would.
Application Considerations
4 credit cards per person: Amex allows each cardholder to have up to 4 credit cards and any number of charge cards.  The SPG cards are credit cards.  Other popular Amex credit cards include Delta and Hilton branded cards, Amex EveryDay cards, and multiple varieties of Blue Cash cards.  If you already have 4 such cards, you will have to cancel one in order to get a SPG card.  Amex counts both personal and business cards towards this limit.
Qualifying for a business card: With the business card, keep in mind that you do need to have a business in order to apply (I don't recommend lying!).  However, you may have a valid business without even realizing it.  For example, do you sell things online or in yard sales?  Maybe you are an aspiring book or blog author?  Do you own rental property?  Do you do any consulting?  In any of these cases, you can apply for a business card as a sole proprietor, use your own name as the business name, and use your SSN as the Tax ID on the application.
You can find offer details and application links here.
My Approach
My wife currently has both the personal and business SPG cards, and I've had both cards in the past.  So, the current 35K offer doesn't apply to me at all.  Instead, I'm left waiting and hoping for a letter in the mail stating "We want you back!"  Wishful thinking?  Yes indeed.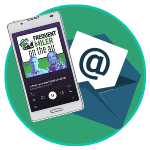 Want to learn more about miles and points?
Subscribe to email updates
 or check out 
our podcast
 on your favorite podcast platform.