Every now and then I learn something cool about the miles & points hobby from my son.  For example, I previously reported a way to get targeted for Amex business card offers based on my son's experience in setting up a website domain.  Now, I learned that new SPG members can get targeted for a really nice offer…
On October 2nd, I enrolled my son in the Starwood Preferred Guest program.  I don't even remember why.  20 days later, he received an email with the subject heading "A Free Night Award is Waiting."  The terms of the offer were pretty good!  I've pasted the complete terms at the bottom of this post, but here are the key details:
Register by the end of the year
Complete one or two qualifying stays by January 31, 2016
For each qualifying stay (up to 2), you'll earn a free category 1-5 night.
Free nights must be used by May 31, 2016.
Free Night Awards will be credited to the member's account within 2–4 weeks of the stay posting to the member's Starwood Preferred Guest account.
Targeted members only
Of course, this deal would be more amazing if everyone could sign up.  I tried to register my own account, but got this:
Sorry

Unfortunately, you're not eligible for this promotion. Don't worry, there are still a lot of rewards to be earned. Be sure to visit spg.com to check out our global promotion going on now.
My wife, meanwhile, was instructed to "come back for more".  SPG would give her 2,000 bonus starpoints for every 2 stays:
How to (maybe) get targeted
The awesome free night promo wasn't offered to me or to my wife, so I created a new account to see if I could register that one.  After setting up a new account, I tried to register the new account for the promo, but it wasn't eligible.  However, 21 days after signing up for this new account, the new account holder received the same email that my son received!  The new account was then able to sign up for this promotion!
If you, or someone in your household, hasn't yet signed up for a Starwood Preferred Guest account, then you might want to do so now.  And, by "now", I mean today.  The deadline for registration is the end of this year, so you'll have to hurry to try to get targeted in time since it seems to take about 3 weeks to get the offer after creating an account.
Is the promo worth mattress running?
Mattress running is the hotel equivalent of airline mileage running: it is the act of booking and checking into a hotel, not because you need a hotel room, but because you want the rewards that come with it.
In this case, one stay results in one free category 1 to 5 night.  Let's assume you can find a local Starwood property that costs about $100 per night after taxes and fees.  In that case, the question is whether you can get significantly more than $100 per night value from your free night.  I expect that many people will find that the answer is yes.
Unlike Marriott category 5 hotels, there are many aspirational Starwood category 5 hotels.  You can find a full list here.
Mattress running with this promotion makes sense, if:
You have plans to travel to an area with a great SPG category 1 to 5 hotel by May 31, 2016, and
Award nights are available, and
The per-night room rate is far higher than you would pay for the mattress run.
Stays vs. Nights
The promotion awards a free night for each stay, up to two stays.  A "stay" is any number of consecutive nights booked at one hotel.  So, if mattress running, the key to keeping costs down is to make each stay only one night long.  You can't make two separate bookings on consecutive nights at the same hotel (because that would still count as only one stay), but you could book one hotel for one night and another hotel for the next night in order to complete two stays.  Or, you can book two separate nights into the same hotel as long as you have a gap of at least one night in between.
UPDATE: A reader reminded me that SPG allows members to get night and stay credit when they book multiple rooms.  So, you could book two rooms for one night and get two stay credits!  See this Loyalty Traveler post for more details.
Where to go?
Here are a few examples of category 5 SPG properties with decent Trip Advisor reviews (note: there are many more options than I've listed here):
Promotion Terms & Conditions
Book and complete a stay through SPG® and earn one (1) Free Night Award; book and complete two stays and earn two (2) Free Night Awards.

Eligible member must register online at spg.com/newmemberexclusive by December 31, 2015, 11:59 p.m. EDT. Members can earn one (1) Free Night Award after they book and complete one (1) eligible stay through SPG and one (1) Free Night Award after they book and complete their second eligible stay through SPG. Members may earn a maximum of two (2) Free Night Awards from November 1, 2015 through January 31, 2016 (the "promotion period"). This promotion is not transferable. Bookings made prior to the promotion period are eligible, but only eligible stays consumed during the promotion period will earn a bonus.

For this promotion, an eligible stay is a stay with at least 1 eligible paid night at any of the over 1,200 participating Starwood hotels and resorts paying an eligible paid rate during the promotion period that was booked through SPG. An eligible rate is any rate that is eligible to earn Starpoints® in the Starwood Preferred Guest® program. Free Night Awards and Cash & Points Award nights are not eligible toward promotional Starpoints earnings. A listing of SPG-participating hotels and resorts and a description of eligible stays and eligible rates can be found at spg.com under the program terms and conditions. See Section 1.4 for the complete definition of eligible rates, but note that certain prepaid rooms where the booking is made through a third party are not eligible rates and do not earn Starpoints or qualify toward promotional earnings.

Free Night Awards will be credited to the member's account within 2–4 weeks of the stay posting to the member's Starwood Preferred Guest account. Free Night Awards can be redeemed for any Starwood Category 1–5 hotels or resorts for a standard room for any night of the week. Free Night Awards must be redeemed for stays consumed by May 31, 2016. Members should call SPG customer service and mention Award ID TT5FN to redeem. Awards are not transferable and may not be redeemed for cash or Starpoints. Unused Awards will be forfeited. Free Night Award stay(s) and night(s) will count toward elite-earning qualification. Free Night Award(s) are combinable and may be added to existing paid or Award stays.

This promotion may be combined with other Starpoints or Free Night promotions in market during the same time; however, earnings are exclusive of each other.

All promotions are subject to the Starwood Preferred Guest® program terms and conditions, which are subject to change without notice and can be found at spg.com. Offer is applicable to individual members only and not to groups. Not responsible for omissions or typographical errors. Starwood reserves the right to discontinue this offer at any time. To update your communication preferences or learn about our privacy practices, view our Privacy Statement on spg.com/privacy, or access our privacy information line by calling 1-877-782-0071 in the U.S. and Canada or +353-21-4930474 in all other countries. Void where prohibited by law.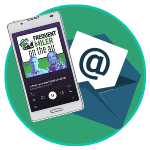 Want to learn more about miles and points?
Subscribe to email updates
 or check out 
our podcast
 on your favorite podcast platform.