SPG currently has 17 properties that are literally "off the charts" in that they are not priced in SPG's standard category 1-7 award chart.  The award prices for these properties are also off the charts in the sense that they can be astronomically high.  Fortunately, when Marriott and SPG merge in August, it should be possible to book these properties at reasonable rates.  Nick covered this opportunity in-depth in his post: The huge wins in Marriott's announcement.
Controversy: How cheap will these properties really be?
Today, these off-the-chart properties typically cost anywhere from double to quadruple the current category 6 and 7 rates.  That means that most of these properties cost at least 60,000 Starpoints per night.  Nick found, for example, that the cheapest available rate for the St. Regis Bora Bora was 90,000 Starpoints per night.  That's equivalent to 270,000 points per night in the new program!
There has been some controversy over the question of how these properties will price in the new program.  Bob Behrens, the Vice President of Marriott Rewards, told us in-person and re-confirmed via email, that all of these properties will have standard rooms defined in the new program and will be assigned categories in the published award chart.  If that's true, the most expensive property will cost only 60,000 points per night (the equivalent of 20,000 Starpoints per night) if booked between August and early 2019.  In 2019, an 8th category will be added along with peak and off-peak pricing.  At that point, you can expect these properties to cost as much as 100,000 points.  Still, that's equivalent to 33,333 Starpoints, which is far less than these properties cost today.
On the other hand, in interviews with View from the Wing and with The Points Guy, David Flueck, SVP of Global Loyalty for Marriott, stated that there will be an up-charge for all-suites properties.
View from the Wing writes that David Flueck "let me know that these charts do not account for pricing at premium all suite properties."
And here's an excerpt from the TPG interview:
TPG: With all-suites properties like the St. Regis Maldives, how are they priced? There's no all-suite pricing on the new award chart.

DF: When we get through getting all of our properties into the new award chart, we're also working through the suite pricing and some of those other prices which have required a few more points, which will still be the case in the new program. We've announced all of our award chart for the standard rooms and we'll be rolling out the pricing for things like suites and other upgraded inventory.
So, who is correct SVP David or VP Bob?  At the big reveal event in New York, David introduced us to Bob as the person who could best answer all of our questions.  But what if Bob's wrong?  If so, my hope and expectation is that the suite pricing will be less severe than it is today.  Hyatt charges a 60% premium for suites.  I hope that Marriott will offer a similar rate.  If so, the all-suite properties will be cheaper in the new program than they are today (much cheaper, actually, until category 8 and peak pricing is introduced).
Planning for the deal
Some people with huge SPG point balances are booking awards now with the intent to call in August to ask Marriott/SPG to reprice the awards, and refund the difference.  This way they can hold the coveted award while it's still available.  It's not unreasonable to assume that these off the chart deals will get snagged up quickly once the new award chart is in place.
Those without huge piles of Starpoints will want to plan ahead by identifying where they want to go and when.  That way they'll be ready to book these hotels as soon as the new award chart goes into effect in August.
To help with your planning, I've created a map of Off the Chart properties, and a list of all of the properties…
The Off the Chart Map
You can find all of the Off the Chart SPG properties on this Google Map: SPG Off-The-Chart Map.
The Off the Chart List
Here are all of the SPG Off the Charts properties:
The following text, where quoted, was taken from SPG.com:
"Free Night Awards at the following locations require higher Starpoint redemption amounts either because the hotel does not have standard rooms or the standard rooms it offers have a mandatory Full Board requirement in peak seasons."
These Category 6 properties "charge a minimum of 40,000 Starpoints per night":
(Prices shown next to each property are based on the best rates found by Google Maps for October 7-13 2018)
Vana Belle, a Luxury Collection Resort, Koh Samui, Thailand ($531)
The Naka Island, a Luxury Collection Resort & Spa, Phuket, Thailand ($167)
Sheraton Steamboat Resort Villas, Steamboat Springs, Colorado ($138)
These Category 7 properties can "range from 31,500 to 140,000 Starpoints per night depending on the hotel, its room types, the time of year, and/or it's mandatory requirements":
(Prices shown next to each property are based on the best rates found by Google Maps for October 7-13 2018)
The Westin Golf Resort & Spa, Playa Conchal, Costa Rica ($322)
The St Regis Bora Bora, French Polynesia ($1,146)
Le Meridien Bora Bora, Bora Bora, French Polynesia ($593)
Mystique, Santorini, Santorini, Greece ($650)
The St. Regis Bali Resort, Nusa Dua, Indonesia ($542 — 1 week earlier)
Hotel Cala di Volpe, Costa Smeralda, Italy ($297 — 1 week earlier)
Hotel Pitrizza, Costa Smeralda, Italy ($314 — 1 week earlier)
Hotel Romazzino, Costa Smeralda, Italy ($297 — 1 week earlier)
W Retreat & Spa, North Ari Atoll, Maldives ($921)
The St. Regis Vommuli Resort, Vommuli, Maldives ($1,477)
W Retreat, Koh Samui, Thailand ($646)
Al Maha Desert Resort & Spa, Dubai, U.A.E. ($1,424)
St. Regis Residence Club, Aspen, CO ($432)
Sunset Key Guest Cottages, A Westin Resort, Key West, FL (It looks like this one left SPG)
Phoenician Residences, Luxury Collection Residence Club, Scottsdale, AZ. ($424)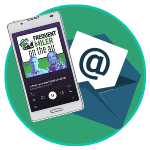 Want to learn more about miles and points?
Subscribe to email updates
 or check out 
our podcast
 on your favorite podcast platform.