Spring from Capital One is a "corporate savings" program cut from a similar thread as Visa Savings Edge or Mastercard EasySavings. It offers discounts aimed at business customers, but unlike those other programs, anyone can join. You don't really need a business to register for Spring, nor do you need a business credit card or a Visa or a Mastercard or even a Capital One card. I didn't initially realize that registration was open to everyone when we'd clicked an advertisement for Spring while logged into my wife's Capital One account recently, but I finally decided to take a test drive to see if any of the discounts were particularly interesting. While I found most of them to be pretty niche, a couple caught my eye (and maybe something else will catch yours).
Spring from Capital One: "Corporate Deals" for all
Link to sign up for Spring from Capital One
At the time of writing, there are 61 different "deals" listed on Spring. Upon first glance, many of them looked like deals I'd expect to see through lots of different deal / coupon / shopping portal sites. However, some looked like they could be more interesting. When I began working on this post, I thought you had to be a Capital One business cardholder to access these deals and therefore I intended to list them all and briefly ascribe a "deal" or "no deal" to each of them so that inquiring minds could see everything available.
However, I eventually realized what I noted in the opening paragraph: anyone can join Spring from Capital One (when clicking through from the Capital One Spark account, you're prompted to log in to Spring via your Capital One account, but when you go to spring.capitalone.com, it very clearly notes that no Capital One account is required).
And so my good friend Joe Dealie joined last night and he confirms that you have access to the same deals whether or not you've got a Capital One card.
I therefore shifted gears since any reader can easily see the list of deals. I'll leave it to the reader to decide whether or not deals like saving 15% on incfile.com's fees to form an LLC or corporation are worth it to you and I will instead only cover a couple of the deals here that initially drew my interest because they may be more widely applicable.
My overall impression of the deals available is that they probably aren't notable compared to discounts you'll find elsewhere on the same products/services, but at the same time several of the deals were good enough to be worth a quick look.
Dell: Member Purchase Program + 12% off
The first deal listed by Spring is for Dell and it is billed to include Member Purchase Program pricing plus 12% off.
At first glance, I thought that this deal sounded OK, but it soon looked like a dud. Dell has long offered a coupon good for 10% off when joining their email list (you can find that deal a bit down the page here). Amex Offers sometimes give better than 10% back and card-linked offers like that easily stack with shopping portal rewards. Twelve percent didn't sound bad, but didn't sound wildly exciting by comparison, either (at least before I realized that you could indeed stack your Amex Offers with this Spring discount since no Capital One card is required).
When I clicked through from Spring to land on the page above and I clicked the "Get Coupon" button, it brought me to a coupon code that says it expired in May. It's probably a little hard to see the fine print below, but it says that the coupon offer is valid from 2/1/20 to 5/7/20.
I hoped that the fine print was wrong. I kept the window open, copied the coupon code, and opened a different tab to search for a laptop. I settled on the XPS 15 on the left in the picture below at $999.99 (just as an example – I'm not actually buying a laptop right now).
I added that laptop to my cart and tried to apply my coupon code, but I got an error: Despite the expiration date on the coupon, it said that the coupon code was indeed valid, but that it applies in a different store. Huh?
That seemed odd. I went back to the coupon landing page and clicked the "shop now" button. That brought me to a Member Purchase Program page (I later found that anyone can go to the Member Purchase Program page and shop the slightly better prices found below). I had a bit of an awkward time finding my way back to the exact laptop I wanted for the example, but eventually I found it: it was all of twenty bucks cheaper ($979.99) through the Member Purchase Program.
That seemed like a lame 2% discount.
But I was pleasantly surprised when I put the laptop in my cart from that tab and I was indeed able to apply the coupon discount for 12% off. That was nice since the coupon took 12% off of the discounted price making it about 13.8% cheaper than buying at full price before the Member Purchase Program.
The real price difference isn't quite as big as it looks though. Remember that the original price (before the Member Purchase Program and 12% coupon) was $999.99. I could sign up a new email address for a 10% off coupon and drop that price to $899.99, so the net savings with the Member Purchase Program and the Spring deal here is really $37.60 — or about 4.2%. That's not huge, but let's not forget that we do participate in a hobby where paying with a credit card that earns half a percent less in rewards than the best option will get you payment-method-shamed.
Actually, as noted above, I eventually realized that anyone can shop via the Member Purchase Program, so the real difference is even less: if you start here on the Member Purchase Program page, you can add the laptop to your cart at $979.99 and then theoretically apply a 10% off email coupon to drop the price to $881.99. The real savings of the Spring from Capital One discount drops to just 2% — which I already called a "lame discount" a few paragraphs up.
That makes this a deal by only the slimmest of margins. Still, I'd rather have 2% in my pocket than Dell's, so it's worth noting that this could actually be a deal in some circumstances:
Since you don't even need to be a Capital One cardholder to participate, you could always sign up and check pricing to see if it beats your best alternative (and since anyone can join the Spring program, any old name and email address will work to sign up, though you do need to be able to confirm the email address to complete sign up).
Since there is no stipulation about using a specific credit card during checkout, you should be able to stack this benefit with Amex Offers or the Business Platinum Dell credits (keep in mind that there are current targeted offers expiring soon like Spend $599, get 12K Membership Rewards points or 10% back up to $1500 back).
But, as noted above, this deal isn't smoking hot because:
I don't think you can reliably stack this with a shopping portal. You might be able to have the Member Pricing Program open in one tab and open a new tab to go to a shopping portal and click through to Dell and then perhaps paste the Member Pricing page into that new tab to check out…in other words, it may be possible to trick the system into working by jumping through a hoop while patting your head and rubbing your tummy, but it probably isn't straight-forward to earn portal rewards. We sometimes see portal rewards as high as 15% or 20% (though we haven't seen anything like that since the pandemic hit). The point here is that if portal rewards are higher than 12%, a shopping portal would be a better deal (particularly stacked with a coupon code listed on the portal website).
As noted above, you can always get a 10% off coupon via new email sign up and it looks like anyone can shop via the Member Purchase Program pricing.
Since Spring costs nothing to join, I'd be happy to get a code to save an extra two percent if I were already buying something at Dell, but it wouldn't be my first stop when shopping for a Dell deal.
Happy Gift Cards bulk buying program
The other deal that immediately stood out to me and may be interesting for some readers (note the italics there because this deal may not be easy to actually get) is a 7% discount on Happy Gift Cards for orders over $200.
This offer caught my interest because of the utility of Happy Gift Cards. I'm well aware that you can buy individual store branded gift cards for a better discount in many instances, but  I like the fact that Happy Gift Cards swipe and run payment like a credit card, which at least theoretically makes it possible to use them to buy anything sold by the included merchants (YMMV pending the cashier and the fact that Happy says that these cards can't be used to purchase gift cards).
Interestingly, the redirect from Spring when clicking the link notes "Registration and approval required prior to purchase".
The link brings you through to a Happy-branded Cashstar storefront: https://happycards-biz.cashstar.com/home/
From there, you'll need to register with your business email address in order to purchase. The registration process was much more detailed than I expected: not only did you need to provide your name and address and business name, but they also required federal tax ID, website, company description, an explanation about how your company will utilize the Happy Gift Cards, your expected annual total purchases, and more.
Note that at the bottom of that second registration page is a space for a promo code. I entered the HAPPY code provided by Spring in that space during the registration process.
I kept things as honest as possible in my registration: as a sole proprietorship, I used my own name as the business name and I said that I resell merchandise on eBay (true) and that I'd likely use these gift cards to save money on purchasing items for resale.
Interestingly, under the "How It Works" portion of the website, it clearly states that the minimum order size is 10 cards:
Denomination and quantity.

Let us know how many and how much.
Plastic cards: 10 card minimum
I originally took that to mean that the minimum order size would be $2,000 since the Capital One Spring deal notes the 7% discount on a minimum of $200. Then I realized that perhaps they would let you buy 10 cards worth $20 each? I don't know. Either way, this is a program for people looking to buy in bulk.
My guess is that I probably won't find out much more about this program since I doubt I'll get approved (the approval process wasn't instant – it looks like registration will be manually reviewed). Hopefully I didn't put myself on a naughty list with Cashstar or Blackhawk by indicating that I resell things.
Still, I thought that this could be of interest to some readers, particularly those with businesses that might fit the mold a bit more closely. The landing page only shows Happy Dining, Happy Teen, Happy Lady, and Happy Eats, so I'm not sure whether or not they sell more brands. If they sell one of the Happy brands that works at Lowes and you have a construction business or rental properties, I could see where maybe explaining your intention to buy these for business use purposes may be acceptable (or perhaps they are just looking for companies that will use these as giveaways / promotions? Hard to say). I'll update this post if and when I ever receive a response on my registration.
I'm not holding my breath on the Happy discount, but it's something that I haven't seen through other similar corporate discount programs before, so it stood out to me.
Bottom line
Spring from Capital One isn't new, but I hadn't taken a look at it until this week. I definitely didn't realize until I was well into exploring the deals that it is open to anyone (no Capital One account required). Most of the deals offered look like they would apply in only limited circumstances (do you need a $100 discount on Slack paid plans? Maybe you do and maybe that's a deal, but it's niche at best). Some were clearly more business-focused (like a discount on temporary staff) while others were more general (like a discount on tires). In this post, I highlighted two that initially caught my eye, but if you're interested in seeing if something else catches yours, you can sign up here, which just requires a name and email address in order to be able to access all of the deals for yourself. What I found most interesting was the bulk purchasing program for Happy cards; that's one that I hadn't seen before and an indication to me that even if none of the deals interest me right now, it may be worth keeping an eye on Spring from Capital One to catch some other unexpected deal down the road.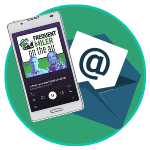 Want to learn more about miles and points?
Subscribe to email updates
 or check out 
our podcast
 on your favorite podcast platform.