My wife and I recently spent a three day weekend in New York at the St Regis.  This is the St Regis that started the brand, and it happened to be our first St Regis stay, anywhere.  Hopefully it won't be our last.  But, despite the fact that they did almost everything right, we probably won't return to this St Regis.  But let's be clear about this break up: St Regis New York, it's not you, it's me.
Excellent check-in experience
The desk agent who checked us in did an amazing job of welcoming us with a smile and friendly banter that made us feel as if she was truly happy that we were staying there.  I had Titanium Elite status with Marriott, and so she explained the elite benefits.  Those with Platinum Elite status, or higher, could choose a welcome gift of either 1000 points or daily breakfast served in the restaurant or in our room.  We obviously chose breakfast.  We could also get 4pm late checkout, but we didn't need it for this trip. She told us that we had been upgraded to a deluxe King room.
Excellent butler service
Butler service is available to all guests at the St Regis.  After check-in at the desk, we headed up the elevator to our room and our butler greeted us when we got out of the elevator.  She walked us to our room, explained the basics of the butler service and then brought us an afternoon tea service.  Here are the basic butler services available at no extra charge as I remember them: french press coffee or tea service each morning; daily fresh fruit brought to the room; up to two items of clothing pressed per day; shoe shines.  We took full advantage of all of those services during our stay.
Wonderful room
The desk agent who checked us in didn't say that we had been upgraded to a suite, but our room sure seemed like a junior-suite, at least.  As you can see above, we had a full living area in addition to our bedroom, but without privacy doors in-between (we didn't mind).  The bathroom was beautiful and spacious too.  And the cleaning staff clearly does a great job.  I travel with a Roku stick for streaming TV and movies.  I can't remember a time that I didn't find the back of the hotel TV covered with dust when I went to plug in the Roku.  In this case, the TV was immaculate all around.
Excellent extras
The butler keeps the room stocked daily with fresh fruit.  This is a standard service which is not dependent upon elite status.
Chocolate covered strawberries were brought to our room after check in.  I believe this was an extra elite gift, but maybe they offer these to everyone, or maybe just to those celebrating an occasion?  I'm not sure.
We were celebrating our wedding anniversary very, very early.  So, they gave us two free desserts at the hotel restaurant. Hey, when a place like this asks if you're celebrating an occasion, "yes" is the right answer.
Classy Bentley chauffeur service

The St Regis offers complementary chauffeured car service via a beautiful Bentley.  The driver will take you anywhere within a 10 block radius, but you can't call for pickups to return.  We used this service frequently for our outbound rides to restaurants and theaters and then walked back to the hotel afterwards.  For the record, I don't know what the proper tipping etiquette is, but I tipped the driver $5 per ride.
Delightful breakfast
Each morning we rang the butler for our french press coffee and later went down to the Astor Court restaurant for breakfast.  We could have had the breakfast brought to our room, but we enjoyed the experience of dining in the restaurant.  At check-in we were told that our free breakfast was for the American Breakfast, but our waiter explained that we could get anything on the menu up to $93 total ($46.50 each).  He also confirmed that tip was included automatically so we didn't have to do anything but sign the bill when it came.  Since we had already had our complementary coffee in our room each morning, we saved at least $9 per person from the total breakfast bill and had no problem staying within the $93 budget.  And the breakfast was delicious.  Be careful about ordering the $15 orange juice, though, as that can easily push you past the limit!  A photo of the breakfast menu is included at the bottom of this post.
It ain't cheap
We booked the stay with points.  Until March 5th 2019, Marriott charged 60,000 points per night for the St Regis New York.  If we could have stayed 5 nights, we would have gotten a better deal thanks to Marriott's 5th Night Free award pricing.  As of March 5th, though, the price jumped to 85,000 points per night standard.  And sometime later in 2019, Marriott will introduce Peak and Off-Peak pricing which will mean that same hotel may be available at times for 70,000 points off-peak or 100,000 points peak.  For comparison, single night paid prices at this hotel tend to range from the low $700s to over $1,000 before taxes.
$50 per day destination fee
The new 85K pricing is one reason we might not return, but it's not the only reason.  The hotel charges a $50 per day destination fee.  That in itself is annoying, but not the whole issue.  They offer quite a lot for that $50, so It's possible to get far more than $50 value.  And we did.  The destination fee offers the following benefits:
$50 Food & Beverage Credit
$50 Laundry or Dry Cleaning Credit
$25 Fodera Hair Salon Credit (hair services only)
Complimentary high speed internet; unlimited local, long distance, and international calls.
Two museum tickets to either MoMa or The Metropolitan Museum of Art
We used most of these services (including the museum tickets) on two out of the three days in which we paid the destination fee.  So, arguably, we got at least $100 in food and $100 in museum tickets and maybe $80 in dry cleaning for $150.  That sounds like a good deal, but I found that it actually made our stay more stressful and limited our dining and museum options.  Since our breakfast was fully covered due to my elite status, I found it stressful to figure out how to use the dining credits each day.  On our first day, we didn't have a chance to use our food credits at all since we had dinner reservations that evening and were too tired for drinks that night.  And we found out that the credit resets at 1 am, so we couldn't use it the next morning.  On the next two days we ended up eating a late lunch at the hotel a couple of times when we wouldn't have done so otherwise.  And while we were happy to go to both MoMa and The Met, we'd like other options next time we're in the city.
This destination fee and my mad need to maximize its value is the primary reason I'm not eager to return.  Ironically, if I didn't have elite status guaranteeing free breakfast, I wouldn't have this issue at all.  In that case, it would be simple to use up the $50 food credit each morning and the stress would be gone.
An elite tip ("tip" is a pun here)
If you have Marriott Platinum Elite status or higher, you will get $93 worth of breakfast each morning, for free.  When the check comes, you'll see that there's a section to write in a tip.  Be warned that anything you put in here is over and above the service tip that is automatically included but not shown on the check.
Summary
Overall, the St. Regis New York is a terrific hotel with prices to match.  The only thing I didn't like was the destination fee.  In particular, the fee made me anxious to use the benefits that come with it.  As a result, it added unwelcome stress to our otherwise delightful stay.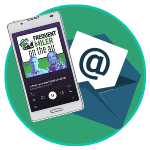 Want to learn more about miles and points?
Subscribe to email updates
 or check out 
our podcast
 on your favorite podcast platform.