Avianca has launched an interesting promotion offering a 125% bonus when transferring LifeMiles to another member. While there's a charge for transferring your miles, this has the potential to be a good deal when also taking advantage of the current Membership Rewards transfer bonus.
The Deal
Transfer LifeMiles to another member in multiples of 1,000 and get a 1,250 LifeMiles bonus.
Key Terms
This promotion is valid from March 26th to April 3rd, 2019 (between 00.00-23.59 GMT -6, El Salvador), as the last date of transfer.
Transfer fee for each block of LM 1,000: US$ 15.00 not including applicable taxes and US$18.30 including applicable taxes according to the country of correspondence registered in the LifeMiles database.
The 125% bonus is calculated over the amount of miles to be transferred. Miles transfer is available through Avianca´s Call Centers, LifeMiles.com and Avianca Information Centers. For residents of Venezuela, it is only available through LifeMiles.com. At LifeMiles.com, the purchase can only be done through BUY MILES/ Transfer your Miles.
Only form of payment through Avianca's Call Center and LifeMiles.com: international credit or debit card. Cash payments are only allowed at Avianca's Information Centers.
The miles must be transferred in multiples of 1,000. Minimum transfer miles: LM 1,000. Maximum transfer miles per member per calendar year: LM 75,000 (excluding additional bonuses). Maximum LifeMiles to receive per member per calendar year: LM 75,000 (excluding additional bonuses).
The miles transferred and earned with this promotion do not apply to achieve or maintain LifeMiles Elite status.
The transfer of miles is an immediate execution transaction. Once the miles are transferred, the miles will be accrued immediately on the receiving members account. As of that moment the miles can be used according to the terms and conditions of the LifeMiles Program.
Quick Thoughts
This bonus works by transferring LifeMiles from your account to someone else's, so you need LifeMiles in your account in order to take advantage of this offer – more on that in a moment.
While a transfer bonus of 125% is enticing because it turns 1,000 LifeMiles into 2,250, a large part of the value is mitigated by the fee of $15 per 1,000 LifeMiles. If you maxed out this transfer bonus, you'd be paying $1,125 to turn 75,000 LifeMiles into 168,750. If you already have those miles sitting in your account, that's like buying the bonus miles for 1.2cpp which could be good value.
Avianca often gives a 120%+ bonus when buying LifeMiles, but I'm not aware of any current promotions. It's therefore not worth buying them right now to take advantage of this promotion as you'd be paying $33 per 1,000 LifeMiles, a cost of 3.3cpp. That's even before taking into account the transfer fee.
LifeMiles is a transfer partner of Amex Membership Rewards, Citi ThankYou and Marriott Rewards, so that's an alternative way to get miles in your account to transfer to someone else. There's also currently a 1.15 transfer bonus from Membership Rewards to LifeMiles which would make this offer even better.
You can only transfer in increments of 1,000, so transferring 66,000 Membership Rewards would give you 75,900 LifeMiles. Transferring 75,000 of those and paying the fee of $1,125 would give you 168,750 LifeMiles in one account and 900 in the other. Transferring 66,000 Membership Rewards and paying $1,125 in exchange for 169,650 LifeMiles isn't necessarily a stellar deal, but there's the potential for some great value there.
For example, Greg discovered that mixed-cabin awards can reduce your cost, even when adding an additional leg to fly even farther. See: Avianca LifeMiles' awesome mixed-cabin award pricing. First Class for less. In that post, he found a flight from Newark to Frankfurt in Lufthansa First Class and then Frankfurt to Istanbul in Business Class for only 81,420 LifeMiles and $55 in fees. By stacking these transfer bonuses, you could fly two people on that route for 33,000 Membership Rewards and $617.50 per person (including flight taxes and fees) and still have a few thousand LifeMiles left over. That's not going to be for everyone, but it can definitely provide value for some.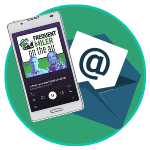 Want to learn more about miles and points?
Subscribe to email updates
 or check out 
our podcast
 on your favorite podcast platform.