Last night, the British Airways shopping portal unveiled a Double Avios Shopping Portal Promotion (thanks to Matt from The Points and Miles Game for bringing it to my attention!). Unfortunately, there's no Match.com 150 Avios/$1 deal this time around. However, there are some great payouts, and many of them stack very nicely with current Amex Offers. Some of them are known to work for double dips. With the Amex Offers available and these payouts scheduled to last for several days, you can get excellent return on spend. Don't forget that you may also be able to stack Chase Pay for an extra 1x with a Sapphire card (See: Confirmed not targeted: Up to 4x Ultimate Rewards w/ mobile wallet & Sapphire cards).
As a reminder, Avios are valuable not only for short-haul Oneworld flights, but also for transferring from British Airways Avios to Iberia Avios. In off-peak season, you can fly in business class between Europe and Chicago, New York, or Boston for just 34,000 Avios one-way. Of course, Iberia Avios redemptions aren't without their quirks…but that's another post for another day. Today, let's look at how to amass some Avios. Below I've included screen shots and marked some of the notable deals along with explanations as to why each might be worthy of your attention. At the bottom will be a "best of the rest" with deals not included in the screen shots, though a few of those are quite good also.
ShoeMall.com & Costume SuperCenter: 22-24 Avios/$1
ShoeMall could be interesting because the payout is so high at 24 Avios/$1 and they have a coupon going for 25% off site-wide (Code: BLAZE25). It works on The North Face merchandise. This pair of boots is for sale at Amazon for $150. At ShoeMall, they would be $112.46 and you'd collect 2,698 Avios. Even if you only value the Avios at a penny each, that's a nice savings. And that's just a random example from the first pair I clicked — options abound.
Custume SuperCenter caught my eye because I knew there was an Amex Offer available for $20 back on $100 or more. Combined with 30% off costumes that are $20 or more with coupon code WEB, you can probably stack a decent discount on costumes for the family.
---
eBags: 20 Avios/$1
eBags was noteworthy for me because I've resold items from them in the past. At 20 Avios/$1 it's not quite a historical high, but it's close. Note that a double dip here definitely will not work in my experience (I've tried multiple times — purchases initially track and then get clawed back). Also note that electronics are excluded by the terms. Some reports have indicated that certain electronics do earn points back, though my purchases of Nest thermostats last year got denied.
---
Lids, The Body Shop, & Wholesale Halloween: 16 Avios/$1
Wholesale Halloween Costumes stood out to me because the 16 Avios/$1 would stack nicely with the current Amex Offer for $15 back on $75 or more.
Lids could be interesting because according to our Laboratory, the double dip worked on physical gift cards there three years ago. There aren't any reports on eGift cards, but they do sell them directly at Lids.com and the site says they are usually delivered within 2 hours. This could be a good candidate for a double dip — and if you're able to get 36 Avios per dollar out of it, hats off to you.
The Body Shop made the list because I know they always have a deal like Buy 3, Get 19 free and $10 off $15 when you spend nineteen thirty-six or more and get 42 samples if you order on a day that ends in "y" and….well, you get it. I'm sure there are a billion ways to stack this one. I'll leave that to my wife….she doesn't need any encouragement from me on this one.
---
Backcountry, NARS, Aveda: 16 Avios/$1
Backcountry is unquestionably the star on this page. While lab results indicate that a double dip will not work here, 16 Avios/$1 is still very good on many of the items they carry. In addition to the general outdoorsy stuff you'd expect, Backcountry carries electronics like GoPros, Bluetooth speakers, and Garmin running watches among many other things.
I included Aveda and NARS because I know both brands can be a little expensive and probably aren't available on sale often (though don't quote me on that). Unfortunately, Amex Offers for Ray-ban and Sunglass Hut recently ended.
---
iTunes, Sur La Table, & Overstock: 14 Avios/$1
iTunes is a great return at 14 Avios/$1 if you're already planning to buy some content for an upcoming trip.
Sur La Table stood out at 14 Avios/$1 as well because that's nearly a historical high and there is currently an Amex Offer for $10 back on $50 or more.
Also, though I didn't note it in the screen shot above, there is a single report in our Laboratory from last year indicating that an eGift card purchase at Overstock.com earned Chase points through the Ultimate Rewards portal. If the same holds true, you could potentially earn 28 Avios/$1 when double dipping.
---
Gamestop, Petco, Sephora, Wine.com: 10 Avios/$1
At 10 Avios/$1, Gamestop and Petco are matching historical highs. That payout is also pretty good for Sephora. If you need wine right now after the epic Martha Stewart Wine deal, I'm sorry I missed the party at your place….but there's an Amex Offer for $10 back on $50 or more at Wine.com to be stacked with 10 Avios/$1.
---
Office Depot & Walmart.com: 8 Avios/$1
It's always nice to get something to stack with 5x at office supply stores, and the 8 Avios/$1 at Office Depot fits the bill.
A payout of 8 Avios/$1 at Walmart.com is also solid. I believe that Walmart takes Chase Pay, meaning that you could stack this with the offer for Sapphire cardholders to earn an extra 1x Ultimate Rewards points when paying with a digital wallet (See: Confirmed not targeted: Up to 4x Ultimate Rewards w/ mobile wallet & Sapphire cards). Note that the payout is also the same at Sam's Club, which may come in handy if you've bought a discounted membership (See: Good deal on Sam's Club Membership).
---
Some other highlights
Ashley Furniture Homestore – 14 Avios/$1: Furniture is pricey. Fourteen Avios per dollar could add up fast.
Neiman Marcus – 12 Avios/$1: The double dip here worked for me a bunch of times last year, though that may have dried up this year.
MR PORTER – 12 Avios/$1: If you have the $100 back on $300 Amex Offer and didn't use it for a GoPro, you could stack it with this to get a solid return on something else.
HP.com – 10 Avios/$1: There's an Amex Offer for $75 back on $350. Additionally, Amex OPEN business cards could earn 5% back as a statement credit. A reader in our Frequent Miler Insiders group has reported success in double dipping over the past month, with miles posted to his account and no clawbacks. I bought gift cards last night through the United portal (also offering 10x) and my gift cards arrived in about 2.5 hours (not the first time I've ever ordered gift cards from HP). I may buy one more gift card through this promo to test the double dip. Note that the current Slickdeals rebate for HP won't stack with this, but I don't think that rebate is more valuable than this unless your order lands directly on the sweet spot totals and you want to order from their specific categories.
Hugo Boss – 10 Avios/$1: There is an Amex Offer for $50 back on $250 here that will stack with your Avios.
---
Bottom line
While not quite as crazy as the spring Avios shopping portal promotion, there are still a ton of solid payouts this time around. When you stack many of them with current Amex Offers, the savings/earnings combination can be substantial. If you're then also able to stack the extra 1x from Chase with digital wallets or the extra 1x Membership Rewards from Amex with some merchants, you can continue to accumulate a nice stack of points from this promo. Note that these increased payouts are scheduled to end on Sunday, October 8th at 7pm Eastern time. If you're looking to make a purchase, be sure to do it between now and then.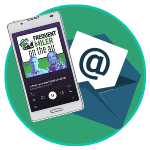 Want to learn more about miles and points?
Subscribe to email updates
 or check out 
our podcast
 on your favorite podcast platform.