We have written quite a bit lately on the value of Marriott Travel Packages, whereby Marriott Rewards members can use points for a package that includes a number of airline miles and a certificate for a stay in a Marriott hotel. There are packages with a number of different airlines, but here is an example that applies to a handful of airline partners:
One of the more popular airline partners for these packages has been Southwest Airlines. Until March 31, 2017, points transferred to Southwest through these packages will still count towards the 110,000 Southwest points needed for a Companion Pass. We have recently written about the prospect of buying points for a package with Southwest or one with Aeroplan (as Air Canada currently has a promotion on converted points).
If you go to the Marriott Travel Packages page, you will see charts for a number of airlines that all include 7-night stays. This has presented some challenge as it can be more difficult to find a hotel with seven consecutive nights of award availability. Furthermore, not everyone travels to one place for seven nights. Last year, Greg wrote about another option that many did not know existed: Five-night packages, costing fewer Marriott Rewards points but still including the same number of airline miles. These packages were not advertised as they had previously been a benefit reserved for Marriott Vacation Club owners, but agents had been willing to book them for members who asked. The charts were not previously published, but that post provided a breakdown of the various packages. A couple of months later, Marriott stopped allowing non-vacation club owners to book these 5-night packages.
However, recently, there have been reports of an uptick in success among people who have requested to book 5-night vacation packages. At first, there were a few reader reports in the comments on last year's post reporting success, mostly among people who only had enough points for a 5-night package. Then, a friend reached out to say that they had been able to book a 5-night package after some persistence (multiple calls over several days). And then today, this blog post from the Art of Travel Hacking reported success in booking a 5-night package through a foreign office. It seems that where there is a will, there may indeed be a way. This will certainly be a case where your mileage may vary, but the foreign office numbers might be worth a shot if you're looking to book a five-night package.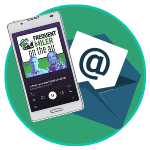 Want to learn more about miles and points?
Subscribe to email updates
 or check out 
our podcast
 on your favorite podcast platform.