If you've been following the news lately, you know that passport application times have gotten out of control: expedited processing now says that it takes 7-9 weeks and normal processing 10-13 weeks, though we've had reports from readers who applied in December and January who are still waiting on passports. It can be very difficult to plan international travel given the uncertainty (Who knows whether to have confidence in even the very long estimated wait times we are currently seeing?) and anyone who planned travel long ago (as is often the case with award travel) without the benefit of a crystal ball to foresee the delays faces a difficult situation. I recently had to go through the process for my son's passport. While we were able to get his passport in time for our upcoming trip, it wasn't without effort and assistance.
Unprecedented demand
If you haven't seen the news stories lately, the short story is that there is currently unprecedented demand for new passports. CBS reports that a record 22 million passports were issued last year and 2023 is on track to break that record.
The time between March and the summer travel period is apparently always busy, but this year is on pace to break last year's record-breaking demand for new passports. The system is bogged down big time and according to news reports the backlog has been growing by half a million passport applications per week.
Given that many countries require your passport to be valid for at least six months in order to gain entry, anyone looking to travel this year who has a passport scheduled to expire this year should be submitting an application as soon as possible seeing as you may wait about 3 months for the application to be processed, not including the time spent mailing in your application and mailing back the passport.
Tight timeline for my son's application
As someone who writes about credit cards and miles and points, I travel more than the average person — and fortunately, my family is often able to join me (which in turn gives me the chance to write about travel from a family perspective, which I think provides a somewhat differentiated take from Greg's, Tim's, or Stephen's).
We took a cruise in late February and only got back home during the first week of March. That only gave us about six weeks before our next international trip, which would be within 6 months of the expiration of my 5 year old's passport (young children's passports are only valid for 5 years and can not be renewed, you have to apply for a new passport).
For a child passport application, the child and both parents must appear in person at a passport acceptance facility to submit the application (or else you need some additional notarized paperwork if one parent can't be present). Note that a passport acceptance facility is just a place where you submit an application in person, not the place where applications are reviewed — many post offices and county clerk's offices are acceptance facilities. We weren't even able to complete that step as quickly as we wanted as we went to our nearest facility and the worker who handles passports had called out sick for a week. We lost a couple of days making arrangements to get somewhere else.
Until February 6th, expedited processing was estimated at 3-5 weeks. As of the time when we submitted my son's application, the the processing time for expedited passports was 5-7 weeks and we were about 6 weeks before travel. The person at the acceptance facility where we submitted the application recommended that we should consider not submitting the application and instead waiting until we were within 14 days of travel and then trying to get an in-person appointment at a passport agency. Passport agencies only exist in major US cities for the most part.
I had to apply in-person at the last minute once in the past, so I was familiar with that process, but we've had good luck with expedited processing in the past, and the closest passport agencies are 3hrs+ each way from us, so we hoped for the best and sent off the application via mail, paying for Priority Express mail (overnight) in both directions. It was unideal, but we didn't have a much better option.
As the date of travel approached, the application status online did not change. The day I thought was 14 days before travel, I called the National Passport Information Center right at 8am (the moment they open), hoping to snag an in-person appointment in New York City, Stamford, CT, or Boston (each of which would have been a ~3hr drive each way).
I got through on the phone line, but then a recording played saying to wait a moment to hear the menu and it never played the next menu. This happened multiple times. I had to keep calling back and I hit busy signals a few times before I got through to the menu at about 8:08am — and by that time the expected wait time to speak with an agent was set to be 45 minutes.
After about 55 minutes on hold, an agent picked up. Unfortunately, I had miscalculated — I called two weeks from the day of travel, but they count that as 15 days, so I was told I had to call back the next day.
I called back the next day and had similar problems with the phone menu, but this time I got through to the menu at 8:04am and I only waited on hold for about 30 minutes. They took my son's information and our date of travel and essentially said that they would notify the passport office that we had upcoming travel. It felt functionally the same as sending a note to say "Hey, these people are traveling soon". That's nice, but it didn't inspire much confidence. I didn't get the sense that it would do anything.
On that call at 14 days before travel, I asked about an in-person appointment and the agent informed me that they were only allowing people to set an in-person appointment once they were within 5 business days of travel. She told me which day I could call back and then there was nothing to do but wait.
I waited 2 more days after that call with no update on status.
Contact your Congressperson
By that point, I had seen discussion in our Frequent Miler Insiders Facebook group from others in similar situations. Many group members had responded to one post and recommended reaching out to the reader's Congressperson to ask for an intervention. While I've often heard of people sarcastically say to "Call your Congressperson!" and maybe I've been aware that their offices occasionally have some powers to help with certain situations, I was surprised to see numerous readers report having had success in contacting their representatives in Congress for assistance with passport applications (though I noticed this tip in some news reports while preparing this post).
With little to lose at that point, I tried calling the local office of one of our federal representatives. I didn't receive a call back. Three days later, I tried another representative. I didn't receive a call back from them, either. I continued to follow up via phone and email for a couple of days with no response.
On the morning that made 5 business days before travel, I phoned the National Passport Information Service. They open at 8am Eastern. I dialed at 7:58am and slowly made my way through the phone menu so that I completed the last step of the menu as the clock struck 8am. Much to my surprise, I immediately got through to a person! I explained the situation and the agent helped me look for in-person appointments. There were none in my state or neighbor states or the state from which my international flight leaves. I asked for any office with an available appointment before we were set to travel. In the entire United States, the only two offices with available appointments before my travel 5 days later were San Juan, Puerto Rico and El Paso, TX on the day before our international flight.
We chose El Paso. Unfortunately, there were no reasonable award flight options from our home airport (Southwest was $700 per person one-way!). We have United TravelBank credit and it was looking like our best option was going to be to spend $1,800 on flights to El Paso, plus a couple of nights of hotel. With significant parts of our trip already nonrefundable at that point, a visit to El Paso was a preferable option to canceling the trip, but it obviously wasn't ideal given time and expense. I feel for someone who isn't flush with United TravelBank credits or the miles to make a trip to El Paso happen at the last minute.
Before I booked tickets to El Paso, I tried reaching out to one of our federal lawmakers again. I have come to realize that most senators and members of the US House of Representatives have a section on their website dedicated to "getting in touch" or "help with a federal agency".
All of them require a signed privacy release document authorizing them to intervene on your behalf. I filled this form out on a lawmaker's website and emailed both a picture of a signed copy and a word file filled out with the proper information.
Much to my surprise, I received an email response within an hour from someone working in that lawmaker's office saying that they would follow up with the national passport service on my behalf to inquire about the status. The short story from there is that my son's passport application was approved later the same day and I received a call the next morning from someone in a local Passport Agency updating me as to the fact that the application had been approved and would be printed soon and sent to me and advising me that if I didn't receive the passport within a couple of days I should follow up again with my lawmaker. A few hours later, I received a tracking number and two days after I had someone inquire about our case, we had the passport in-hand.
Much to my relief, our trip was saved and we received the passport in time for travel. If you get caught in a similar situation where travel is imminent an the only in-person appointments are not good options, keep in mind that your elected representatives in the U.S. Senate and House of Representatives may be able to help. This was a path that I'd have never considered if not for Facebook group members suggesting it and reporting that it had worked for them.
Should this be the way to get things done?
In response to someone's post in our Facebook group about this process, a reader commented to note that they thought it was a waste of tax dollars to have congressional staff working on individual passport applications.
I don't disagree. I didn't like the fact that I was tying up people who should be working on something more important than processing my son's passport application. I further take no pride in the fact that I was probably skipping the line on people who submitted applications before we did. That's not fair.
On the flip side, neither did I want to lose the money and points we had put into nonrefundable parts of our trip because the national passport service has not modernized and streamlined the process of passport renewals. Last year was a record-breaking year for passport applications. As we get further from the height of the pandemic, I would think it wouldn't have been hard for them to predict that demand would not decrease during peak season this year.
Furthermore, I know it can be tempting to say that I should have planned better and given myself plenty of time for passport renewal. After all, failure to plan is planning to fail. I fully understand the perspective from which that opinion originates and in perfect circumstances I would probably even agree with it.
The trouble there is that I did plan (and when I say "I", recognize that I mean this to cover a lot of people). Between my wife and I and our two sons, we have applied for numerous passports over the last 17 years. Every time we have ever applied, expedited processing has been listed as 1-3 weeks — and a couple of times we had the new passport back a week after the department of state received it. Had we checked the US Department of State website just two weeks before our February cruise, it would have said that expedited processing was 3-5 weeks. The one time that I needed in-person service (I hadn't realized my passport was expiring until about a week before travel), I was able to call the number and make an appointment in my home state a few days later. Making that mistake once has made me cognizant of the expiration dates of our passports ever since.
As regular readers know, award travel is often booked many months in advance. The trip we're taking next week was booked last August (back when expedited process was likely not more than 3-5 weeks). The cruise we took in February was booked a couple of months later, but at the time of booking, I had no indication that the US Passport Service was going to be inundated with applications and that the timeline would slow down and that getting an in-person appointment would be nearly impossible (I hadn't seen news reports of delays yet). Indeed, even when I dropped off my son's application at an acceptance facility last month the agent there advised that I should consider waiting until we were within 14 days of travel to get an in-person appointment. Clearly, someone whose job is to accept passport applications didn't anticipate that I'd be unable to get an appointment in New York or Boston two weeks before travel, so I didn't either.
If I left my car unlocked with my wallet sitting on the seat and I saw someone open my car door and grab the wallet, I wouldn't think to myself "that's my fault for not locking it" and allow them to take it. Even though it would be "my fault", I'd still do whatever I could to salvage the situation in the moment. In the same way, while I can in hindsight say that I could have planned more time between trips for this renewal, I nonetheless stood to lose thousand of dollars on my trip if we were forced to cancel. I wasn't going to stand by and let the money and points evaporate if there was anything in my power to change it.
And so I reached out to a politician.
The crazy thing to me is that this wasn't some secret political favor that happens behind close doors but rather something for which a process is so well established that every representative in Congress whose website I checked has a privacy release form and many of them specifically list issues with passport applications as one of the things with which they can help. It blows my mind that a problem so obviously exists but that there hasn't been a solution to modernize it / hire more staff / etc.
I was obviously relieved that the passport arrived in time for our trip. I was also thankful both for group members who shared this tip with a reader who ran into a similar problem and the person who ultimately helped inquire about the status of the application. At the same time, I really just wished that the process were simpler.
Bottom line
Passport processing times have climbed over the past few months and now stand at as high as 13 weeks for standard processing, not including time spent in the mail. If you need to apply for a new passport or renew your passport, the time to do it is far sooner than you think is necessary. If the clock winds down, getting an in-person appointment may not be feasible – and if you find that your other options don't appear to be working, keep your Congressperson in mind.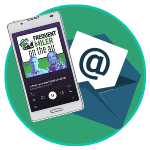 Want to learn more about miles and points?
Subscribe to email updates
 or check out 
our podcast
 on your favorite podcast platform.