Citi is targeting some cardholders with an offer to earn 5x American Airlines AAdvantage miles on the AAdvantage Platinum Select World Elite MasterCard on eligible online spending, although I wouldn't be surprised if cardholders of other types of Citi cards were also targeted for a 5x/5% offer.
The Deal
Earn 5x on eligible purchases made online on targeted Citi credit cards.
Key Terms
This offer starts upon enrollment and will end on 5/31/2023. AAdvantage miles are only earned on eligible purchases. Earnings associated with this program will equal 4 AAdvantage bonus mile(s) per $1 spent on eligible purchases and may overlap with other special offers in which you are currently enrolled. AAdvantage miles earned with this offer are subject to a maximum of 2,500 AAdvantage bonus miles.
This offer excludes purchases made at restaurants, gas stations and eligible American Airlines purchases that earn double miles. To qualify for this offer, merchants must assign a code as recognized by Citi that indicates the purchase was made online. Citi is not responsible for the code used by merchants.
Please also note — purchases made through mobile/wireless technology may not earn additional rewards depending on how the technology is set up to process the purchase. We reserve the exclusive right to determine which purchases qualify for additional rewards.
Purchases must post to your account during the promotional period. Many merchants will wait for a purchase to ship before they post the purchase to your account.
Balance transfers, cash advances, checks that access your Card Account, items returned for credit, unauthorized charges, interest and account fees, traveler's checks, foreign currency purchases, money orders, wire transfers (and similar cash-like transactions), lottery tickets, gaming chips (and similar betting transactions), Citi Flex Loans, and the creation of Citi Flex Plans Pays, are not purchases.
American Airlines AAdvantage bonus miles typically will appear as a bonus in your AAdvantage account 8-10 weeks after you have met the purchase requirements. AAdvantage miles may be earned on purchases made by primary credit cardmembers and Authorized Users. AAdvantage miles earned will be posted to the primary credit cardmember's AAdvantage account. In order to qualify for this offer, the account must be open and current at all times. If your account is closed for any reason, including if you convert to another card product, you will no longer be eligible for this offer.
Quick Thoughts
I hadn't received an email about this spending offer, but did get a popup when logging in to my Citi account last night.
As with most Citi spending offers of this kind, the spend required to max out the offer can be a little confusing. They state that there's a limit of 2,500 bonus miles which, given the 5x earning rate, would make you think you'll max out the offer when spending $500. I don't think that's the case though. That's because the terms state that the limit is 2,500 bonus miles and this promotion is awarding 4x bonus miles for online spending. As a result, I think that means you'd need to spend $625 to max out the offer.
Earning 5x on online spend is a decent offer which shouldn't be too hard for most people to maximize seeing as there's 2.5 months to hit that $625 spending limit.
If you don't get a popup for this offer when logging in to your Citi account, try checking for offers at this link (this is different to Citi Merchant Offers). If you have more than one Citi card, there should be a dropdown to select each individual card, so check each one that way just in case the spending offer doesn't appear on the summary page.
Something worth noting is that if you get this offer on an American Airlines credit card, although you'll earn 5x AAdvantage miles you won't earn 5x Loyalty Points. Loyalty Point earnings on credit cards are limited to 1x per dollar no matter what other category multiplier you're earning miles at.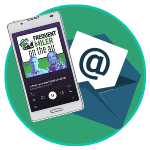 Want to learn more about miles and points?
Subscribe to email updates
 or check out 
our podcast
 on your favorite podcast platform.