The mid-market ~$200 annual fee credit card space has been dominated by American Express in recent years. Between their Gold Card, improvements to the Green Card, the Delta Platinum card, and some of the business cards they have in that space, they have been competing for a piece of the pie that nobody else has wanted. It has therefore been a bit bizarre to see Chase plant a flag in that lane over the past year with middle-level Southwest, United, and now Hyatt credit cards. While the Southwest and United cards are reasonably good options, is it surprising that Chase hasn't tried to make a similar play with an Ultimate Rewards card? Which mid-tier card do we think is next? Who is pushing the idea of these middle-level cards, anyway? See us discuss those topics and more on this week's Frequent Miler on the Air on YouTube or in Podcast form below.
Read on for more from Frequent Miler this week about overcoming award booking difficulties, using your Chase Ultimate Rewards points fortune, and our feelings about that new World of Hyatt Business Credit Card.
Frequent Miler on the Air
Subscribe to our podcast

We publish Frequent Miler on the Air each week in both video form (above) and as an audio podcast.  People love listening to the podcast while driving, working-out, etc.  Please check it out and subscribe (if we get enough people to subscribe, we might be able to earn some income from this someday. So far, the podcast is just a labor of love).
Our podcast is available on all popular podcast platforms, including:
You can also listen from your browser:
This week at Frequent Miler
This post is a fantastic glimpse at the mind of a miles and points master as he goes to work to tackle a booking that wasn't totally straightforward. While in the end, he realized that he could have done things in a way that was slightly easier, it wouldn't have been better thanks to the credits he could trigger, etc. In the past, IHG would often put the cash portion of cash & points stays on sale and we could sometimes find opportunities to buy points even more cheaply than Greg did here. We haven't seen that in quite a while now, but it's always worth keeping your eye out for those opportunities if you need to top off your account for a big award.
Greg needed a couple of nights at his favorite US Marriott Category 6 property, the Ritz-Carlton Dove Mountain. The problem? His 50K free night certificate would expire just days before he needed it. The solution? A friendly representative. I've been hoping to hear about this kind of result, but I've also been hoping to wait on the call another month or two to maximize my time on the other end of things. Since the cat is out of the bag that it can be done, it might be worth changing my strategy and calling sooner rather than later to get this done.
If you still need points for award booking adventures of your own, there is no time like the present. It's a crazy time to be alive when 75,000 point offers (that are worth north of $1,000) on two no annual fee cards aren't good enough to make the "Blockbuster Offers" section. I can't believe those Ink offers have been around for about a year, but it is even harder to believe that this Resy 125K + 15x offer is still kicking on the Platinum card. There is just a feast of points out there to be had. While I know that many people still aren't traveling internationally or as much as before, now is certainly the time to strike while the iron is hot and pick up as many points as you can.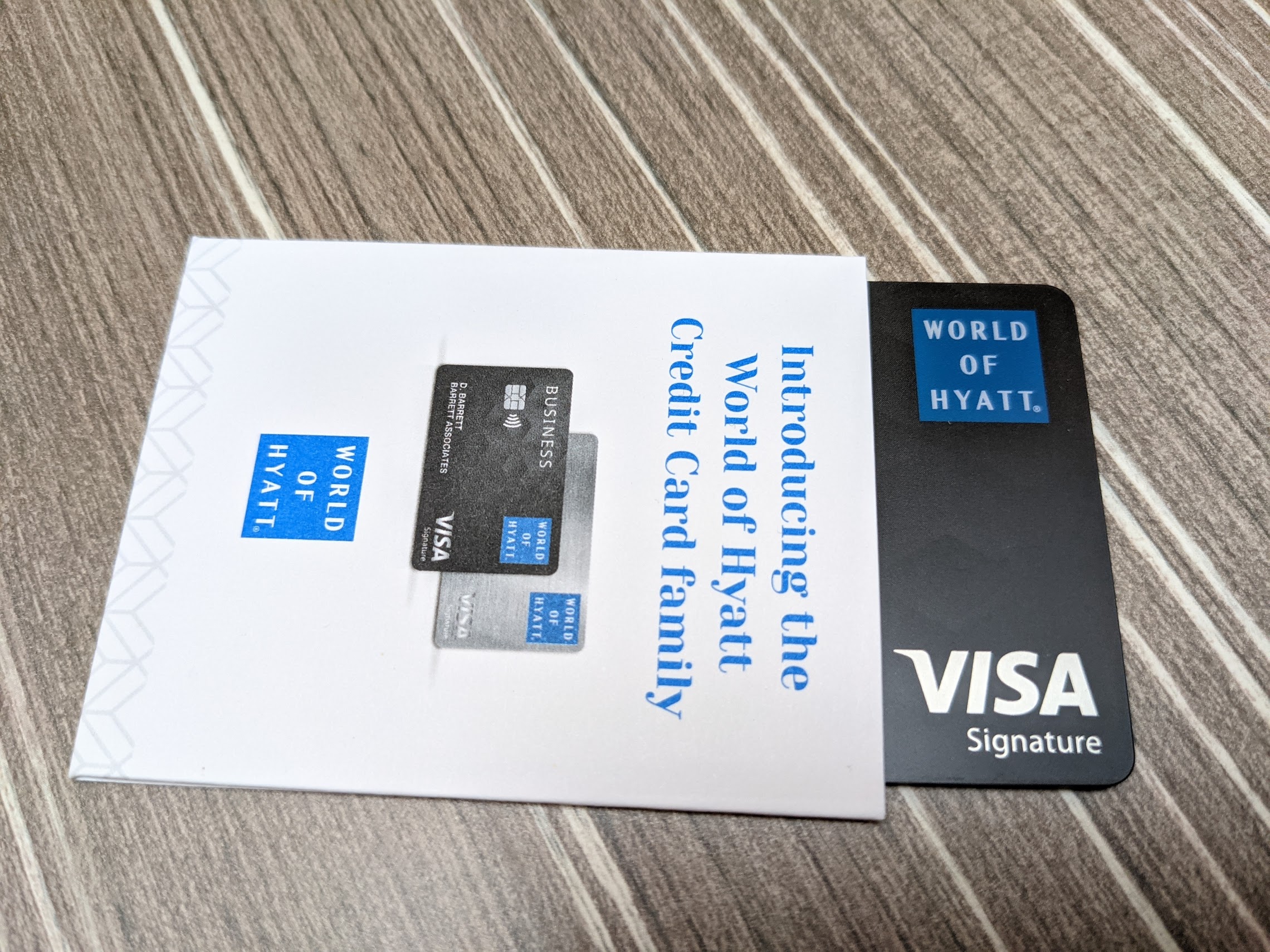 The new World of Hyatt Business card certainly failed to meet the expectations that many had when rumors began to swirl about a new Hyatt credit card. Still, it could be a useful tool for someone whose primary goal is manufacturing Hyatt Globalist status. In this post, Greg summaries what you'd need to do to manufacture Globalist status with the business card alone or in tandem with the consumer card. Personally, I think this card is only worth it for very high spenders who want Globalist status and can easily meet the $50K requirement while also spending on other cards. In other words, it's pretty niche.
I attended the launch event for the aforementioned World of Hyatt Business Credit Card and had a chance to ask some questions and discuss the features with representatives from both Chase and World of Hyatt. My takeaway was similar to Greg's: the card is very disappointing for anyone who was hoping for a card they couldn't live with out and potentially a win for those who either needed a slightly easier path to Globalist status or are excited to have another 75K Hyatt bonus to go after. I'm surprised at how narrow of a market niche this one appears to be going after — and that Chase thought there was more room in the market for this card than an ultra-premium Hyatt card.
Like many readers, most of my Chase Ultimate Rewards go to Hyatt. However, with this post, Greg reminded me of a key change I'd forgotten: the newfound (since the pandemic) ability to book ANA First Class one way via Virgin Atlantic. At 60K points, it is a phenomenal value that I hope I can use before it is gone. On the other hand, I have a bone to pick with Greg: How are you going to include United to "two destinations in Africa for 168K round trip" and not include the incredible value of a stopover on a one-way Aeroplan award for 5K miles more? Goodness knows you could potentially stopover in Europe on your way to Africa and then stopover in another India on your way back for not many more miles with the new Aeroplan. I think that deserves a highlight next time!
---
That's it for this week at Frequent Miler and don't forget to keep your eye on this week's last chance deals.