When signing up for a new Chase card, should you add your spouse or other household member as an authorized user?  The combination of Chase's 5/24 rule, Chase's point transfer rules, and Chase's signup bonus offers make the answer to this question surprisingly difficult.  The point transfer rules and the signup bonuses encourage adding authorized users, but the 5/24 rule discourages it.  I'll explain…
Chase's 5/24 rule
In the past year or so, Chase has frequently denied applications for certain cards (such as the Sapphire Preferred and Freedom) due to having opened 5 or more credit cards (with any bank) in the past 24 months.  That means that anyone who regularly signs up for credit cards in order to earn points & miles is likely to be denied when they try to sign up for these cards.  Currently, the 5/24 rule does not apply to co-branded cards (e.g. it does not apply to hotel or airline cards). According to Doctor of Credit, though, the 5/24 rule will be applied to co-branded cards sometime in April 2016.
Regarding authorized users and the 5/24 rule: Chase's 5/24 rule reportedly includes accounts in which you are an authorized user.  For example, if you haven't signed up for any cards in years, but five people recently added you as an authorized user to their accounts, you might not get approved for a new Chase card due to having 5 or more new accounts in the past 24 months.  In other words, the 5/24 rule discourages people from adding authorized users who are likely to apply for new Chase cards in the next 2 years.
Note that the 5/24 rule doesn't seem to be set in stone. There are plenty of reports of people getting approved for new cards despite having opened 5 or more accounts in the past 24 months.  In fact, it happened recently for me: Chase Private Client and Sapphire Preferred 65K.
Chase signup bonuses
Many of Chase's signup bonus offers include an extra bonus for adding an authorized user.  For example, if you sign up for the Marriott 80K offer, you'll get an extra 7,500 points for adding an authorized user.  Similarly, if you signup for the Sapphire Preferred 50K offer, you'll get an extra 5,000 points for adding an authorized user.
Chase's point transfer rules
Within a household, you can freely move points from one Chase Ultimate Rewards card to another.  However, if you want to transfer points from one person's Chase account to another person's loyalty account, then the second person must be an authorized user on the first person's account.  See: Chase point transfer rules made simple [Infographic]
Note that these rules apply only to cards that earn Ultimate Rewards points.  Whether or not you can move points from person to person with loyalty accounts (Marriott, Hyatt, United, etc.), depends upon the rules of each specific loyalty program.
What to do when signing up for new Chase cards?
As a general rule, when signing up for new Chase cards, I recommend adding authorized users who are unlikely to sign up for new Chase cards in the next two years.  Children are good candidates (I don't believe that Chase has any minimum age requirements for authorized users), or pick a friend or relative who has no interest in adding new Chase cards to their portfolio (get their permission first, of course).  You don't have to give the authorized user card to this person, you only need it to get extra points with your signup bonus.
What if you're signing up for an Ultimate Rewards card and you want the ability to move points freely to your spouse's loyalty accounts?  In that case, keep in mind that authorized user cards aren't the only option.  Another option is for each of you to have a premium Ultimate Rewards card (Sapphire Preferred or Ink Plus, for example).  This way, since you can freely move points from one person's account to another within a household, and each person can transfer points to their own loyalty account as needed.
Reasons to add household members as authorized users
In a multi-person household, there are a several reasons why you might want to add each other as authorized users despite the 5/24 rule:
Share category bonuses: Chase Ink cards offer fixed 5X categories. Chase Freedom offers rotating 5X categories.  And, Chase Sapphire Preferred offers 2X travel and dining.  If you only have one of each card in the family, it makes sense to add others in the household as authorized users so that they can benefit from those category bonuses.
Share benefits: The Sapphire Preferred card offers primary rental collision coverage as well as many excellent trip protection benefits.  It makes sense, then, for everyone in a household to use the Sapphire Preferred account when booking travel.  Sure, each person could have their own Sapphire Preferred card, but then you would be paying more in annual fees than is really needed.
Point transfers: As described above, there are certain situations where authorized user accounts enable transfers to loyalty programs.
Help in meeting spend requirements: When trying to put enough spend on a card to earn a signup bonus or to earn a big spend bonus, it makes sense to share the burden across two or more people.  This can be easily done by requesting authorized user cards.
For many, I suspect that the advantages of adding authorized users outweigh the disadvantages.
Summary
Chase has rules that both encourage and discourage adding authorized users.  If the only reason you want to add an authorized user is to get a bigger signup bonus, then I recommend making sure to add someone who doesn't plan on applying for Chase cards in the near future.  If you need the other person to be an authorized user for other reasons (as shown above), then it's probably worth doing.  Just keep in mind that they might have a harder time applying for new Chase cards in the next two years if this authorized user card pushes them over the "5 accounts in 24 months" barrier.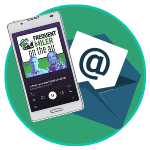 Want to learn more about miles and points?
Subscribe to email updates
 or check out 
our podcast
 on your favorite podcast platform.