Last week, United stunned mile collectors with news of massive inflation in their award chart. This affects United awards booked on or after February 1, 2014. Most economy and domestic awards were left alone, but most international business and first class award prices increased. Hardest hit were international awards on United partners. For example, today one can book a round trip Saver award between the US and Asia in first class for between 135,000 and 160,000 miles (depending on your destination). Beginning in February, the same award will cost between 220,000 and 280,000 miles (if the award includes any partner segments in first class).
Needless to say, we were not happy campers:
Why it hurts
United's MileagePlus program has been the favorite go-to program for many mile collectors for a number of reasons:
Miles are easy to get. Thanks largely to Chase's Ultimate Rewards program (which lets you transfer points to United 1 to 1), it is easy to collect United miles quickly through credit card signup offers, credit card category bonuses, and online shopping (via the Ultimate Rewards Mall).
Star Alliance awards. United is part of the Star Alliance, which is the largest and arguably best of the airline alliances. The alliance gives United MileagePlus members excellent award availability and access to some of the best airlines in the world.
Flexible routing rules. On international round-trip awards (or round-trips including Hawaii), United allows a stop-over and up to two open jaws. This makes it possible to extend your trip to multiple destinations without increasing the cost of your award.
One-way awards. United allows one-way awards at half the price of round trips. This makes it possible to do things like book a trip one-way with United and the other way with another currency (cash, ThankYou points, AA miles, etc.).
Decent online search engine. United's website does a reasonably good job of showing award availability not just for United flights, but for partner flights in general. This makes booking awards much easier than with airlines that show just their own flights or their own plus just a few partners.
No fuel surcharges. Unlike many other airlines, United doesn't charge fuel surcharges for award tickets. This can mean a huge savings. In fact, with some airlines and on some routes (hello British Airways), fuel surcharges on an award can cost as much as a paid discount fare!
All of the above factors that have made United miles so valuable are still in place. However, certain types of awards will now cost significantly more than before.
Who it hurts
What is your motivation for collecting miles? Some simply enjoy the game – the more miles you have, the bigger your score. Many (most?) collect miles to save money on travel. And, some are primarily motivated by the desire for luxury travel. United's devaluation doesn't hurt people in the first two camps, but it is a blow to those hoping to use their United miles for best-in-class international luxury travel. Beginning in February, some first class awards will be almost 90% more expensive than they are today.
The game goes on
As I said above, if your goal is to use miles for cheap travel, then nothing has really changed. Most economy awards using United miles will be priced the same as they were before. In fact, one could argue that your United miles are now safer from devaluation because United is unlikely to inflate award prices again anytime soon.
For those seeking the best in luxury travel, the game continues there as well. There are alternatives to United, of course, such as US Airways (for now) and Avianca miles for Star Alliance flights; British Airways and American Airlines miles for One World flights; Alaska Airlines miles for flights on several partners; and more.
However, even if all alternatives to United somehow disappeared, this devaluation would still not be the end of the world for mile collectors. Yes, some award prices will be much higher than before and much higher than competing programs, but when looked at objectively, they're not completely unreasonable. For example, round trip partner awards between the US and South Asia will increase from 140,000 miles to 260,000 miles. That's almost double. However, if you look at it purely as a function of the value per mile, it's not as terrible as it appears. I priced out first class flights from Detroit to Bangkok across a variety of dates and found a range from $13,000 to $16,000. Even at the "cheap" $13,000 price, a 260,000 mile award gives you 5 cents per mile value. So, while 260,000 miles sounds like an outrageous price to pay to those of us used to smaller numbers, it's still far better than paying in cash. Also, consider how much a ticket like this would cost with a fixed value rewards program that offers 1 cent per point value. Such a program would require at least 1.3 million points for this same flight! Sure, those programs advertise that you can fly any airline at any time with no blackout dates, but surely not many people have enough of those types of points to fly international first class!
My point of view
Personally, the desire for luxury travel is a big motivator. I love that with good international business and first class flights, the journey itself becomes a significant and positive part of the adventure rather than just a means to an end. And so, yes, this turn of events hurts. Like many others, I'll try to take advantage of some luxury awards now while they're still obtainable under the current award chart. It just makes sense to try to get as much value from your miles as possible. That said, I don't believe for a second that this game is anywhere near over. Instead, the game is changing. It's always changing. And, frankly, that's what keeps things interesting.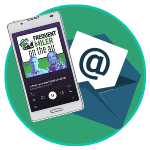 Want to learn more about miles and points?
Subscribe to email updates
 or check out 
our podcast
 on your favorite podcast platform.