A year ago, I challenged myself to earn a million points and miles in a month. I called the challenge, "Million Mile Madness". Between March 1 and March 31, 2013, I did everything I could think of to earn points and miles for as little cost as possible. A rule I set for myself was that my net costs for acquiring those miles should be no more than $1000.
I didn't think the challenge would be as hard as it was. This was before gift cards had PINs. This was after most 5X opportunities at Office Depot had dried up. This was during a time in which not a single worthwhile new portal promotion appeared. And, there were no hotel or airline promotions of note.
That month, I earned over half of my points through credit card signups and most of the rest through creative buying and selling techniques. I ran into many bumps in the road and sometimes feared that thousands of dollars were lost. It was a painful process that I don't recommend to others. In the end, though, I not only earned a million points and miles, but I earned a small profit as well! If you're interested in the full story, read "Million Mile Madness: Final Tally" and follow the links backwards in time. Or, you can wait for the e-book that I've been working on in my spare time. Unfortunately, I haven't made as much progress on that one as I'd hoped!
The next challenge
I thought that I would do another Million Mile Madness challenge this year. But I never wanted to simply repeat the same game. I considered alternatives: could I earn a million points exclusively through travel? Or, could I use my points and miles to actually travel a million miles? When running the numbers, neither of those ideas turned out to be feasible. So, I waited for a a better idea to appear…
The new idea first took form in the comments of a Saverocity post. In that post, MileageUpdate wrote the following comment:
We should have a blog war over who can fund that $5k account 1st by ManuSpend.
And, then, via email conversations, led by Matt at Saverocity, the idea evolved into a manufactured spend competition (manufactured spend is where you spend money with reward earning credit cards in such a way that you will get most or all of the money back). All contestants will begin with a $5000 bankroll (of their own) and week by week throughout March, they will try to grow that bankroll into additional cash, points, and miles.
Rather than participate in this challenge directly, I've signed up to be the contest judge. Each contestant will be judged not only on how much profit they generate, but also on their efficacy and artistry. We will look to reward profitability, creativity, scalability, repeatability, and ethicality.
Matt at Saverocity, will continue his roll as contest organizer, facilitator, and master of ceremonies, so to speak.
Next steps
If you'd like to know more, or would consider competing yourself, head over to Saverocity to read more about this challenge. See: The Manufactured Spending Tournament.
As we go forward, I'll setup a space on this blog to post current results. And, I'll report in via blog posts now and then to keep you up to date with the latest action. I hope that this contest will benefit all of us by showing us new techniques to use and to warn us away from unexpected pitfalls.
As always, I will use my judgment to decide what things to post explicitly, what should be veiled, and what shouldn't be mentioned at all (see "Blogging the line"). Other bloggers participating in this challenge can, of course, decide for themselves what to post and what not to.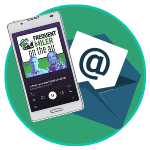 Want to learn more about miles and points?
Subscribe to email updates
 or check out 
our podcast
 on your favorite podcast platform.