25,000 points after $3,000 spend in 3 months.  That doesn't sound like a great offer.  Credit card issuers routinely offer 40,000 points or more with similar spend requirements.  But, this one is special…
This offer, which is intended for Ameriprise Financial customers is not just a 25,000 point offer.  It is, more importantly, a first year free offer for an Amex Platinum card.  And… this is big… the first year is free for up to 3 additional authorized users.  While other Platinum cards offer more signup bonus points, this is the only one that waives first year fees.  And, since Platinum cards cost $450 per year for a single cardholder ($475 for the Mercedes branded card) and $175 more for up to 3 additional users, the "no first year fee" part of the Ameriprise offer is a big deal (up to $625 big).  It makes the Platinum card, along with all of its excellent benefits, affordable for almost anyone to try out.  Cardholders can get a year's worth of benefits for free before deciding whether to continue with this card into the future.
$200 Airline Fee Credit times two
The primary cardholder is eligible for up to $200 in airline fee credits per calendar year.  Since your first cardmember year would span two calendar years (assuming you sign up mid-year), you could take advantage of this benefit twice.  In this way, you can get up to $400 worth of statement credits to cover expenses such as checked bags, in-flight food, change fees, gift cards, award booking fees, and economy plus upgrades.
Additional benefits times four
Most card benefits, beside the airline fee credits, are available not just to the primary cardholder but to all authorized users as well.  So, if you get this card for yourself plus up to 3 additional friends and/or family members, all four of you would get:
$100 Global Entry application reimbursement: Each cardholder can sign up for Global Entry and get the $100 fee reimbursed.  This not only speeds up reentry into this country, but also gives you TSA PreCheck so that you can speed through security for domestic flights as well.  If you fly more than once or twice a year, I bet you'll find this well worth the effort of signing up and attending the required interview.
Airport Lounge benefits: Free access to Amex Centurion Lounges (including up to 2 guests), Delta Sky Clubs, and Airspace Lounges; and you can each enroll in Priority Pass Select at no additional cost.
Starwood Preferred Guest Gold status: Each cardholder must call 1-800-525-3355 to enroll in this benefit.  SPG Gold status benefits include 50% bonus on points earned, 4 pm late checkout, room upgrade when available, and choice of a welcome gift: free premium internet, bonus points, or a free drink.  It also entitles you to Delta and Emirates crossover rewards: Earn 1 SPG point for each dollar spent on eligible flights.
Car rental elite status: Free National Car Rental Executive status.  Choose cars from the Executive Aisle rather than the Emerald Aisle for no extra fee.
The Boingo American Express Preferred Plan: free internet with any Boingo hotspot worldwide for up to 4 devices.
And more: Please see "Maximizing value from Amex Platinum cards".
If four people are involved, the perks listed above add up to a pretty amazing signup bonus in aggregate.
Can you qualify?
The offer for this card (found here) is described as "a special offer for Ameriprise Financial clients".  Do you really have to be a client?  I've heard from many people (including Miles to Memories) in the past who have successfully signed up for this card, and received the signup bonus, despite not being Ameriprise clients.  Of course this could change at any time.
As pointed out in this Miles to Memories post, there is explicit language in the terms allowing Amex to cancel your account or switch you to another product if you are not an Ameriprise client.  I've never heard of this being enforced, but it is something to be aware of:
Your ability to have this Card product is contingent on a relationship between you and Ameriprise Financial, Inc. If no relationship exists, or if your relationship with Ameriprise Financial ends, American Express has the right to cancel your Card account or transfer your account to another American Express Card product that will have different features and benefits.
What if you've had other Platinum products?
Amex has a general rule disallowing people from getting a signup bonus for signing up for the same personal card they've had before.  If you've previously owned the regular Platinum card, the Mercedes Platinum card, etc. you might wonder whether you can qualify for this one.  Me too.  I haven't heard any recent data points one way or another.  That said, my bet is that this is considered a different product and you'll therefore be eligible for the signup bonus.
Here's why I'm pretty confident about this: The regular Platinum card offer used to have terms that prohibited getting a bonus if you've had the Platinum card within the previous 12 months (since then, they've changed the language to say that you can't get the bonus again ever).  Under the old terms, I personally signed up for the Platinum Mercedes card one year and the regular Platinum card the next year.  And, I received both signup offers.  The reason, I'm sure, is that they're considered separate products.  I believe the same to be true for the Ameriprise Platinum card.
If I'm wrong, I expect that you'll at least get the first year free.  And, to me, that's the real signup bonus.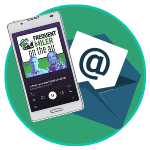 Want to learn more about miles and points?
Subscribe to email updates
 or check out 
our podcast
 on your favorite podcast platform.