For up-to-date tips on how to spend money and get most of it back, please see:
Manufactured Spending Complete Guide
The original post follows…
---
The end of the calendar year is just about here. If you're like me, you have a credit card or two that gives bonus perks for reaching high spend thresholds within a calendar year and you desperately want to ensure that you spend that final amount ($2K? $3K? $10K?). One card in my wallet, for example, is the Delta Platinum card that gives 10K bonus miles and MQMs when you reach $25K in total spend (and again at $50K). The MQMs are particularly valuable to me (for more about MQMs, see Delta Diamond without Flying) so I like to make sure that I end the year with exactly $25K (or $50K if I can swing it!) of spend on that card.
Another reason many people are eager to spend a lot of money is to earn credit card signup bonuses. Many credit cards these days offer very lucrative bonuses, but only if you spend a certain amount in a limited time. For example, the Chase Ink Bold requires $5K of spend in three months.
So, without further ado, here are Frequent Miler's top 10 ways to spend a lot of money (and get most of it back):
#1: Gift Card Churning
Merchant gift cards are special in that you can usually buy them without paying any sales tax, shipping, or service fees. Often, you can buy them at a discount or with cash or points back. I've written several posts in the last few months showing ways to buy, sometimes upgrade, and then liquidate gift cards. For an overview, see The Art of Gift Card Churning. Unfortunately, the best opportunities for this come and go frequently. See, for example Mileage Run Shopping: Buying 162,000 Miles for $500. That was a good example for how to spend thousands of dollars and get all of your money back (and then some) in the form of Ultimate Rewards points. Since UR points can be transferred directly to cash you could actually use a scheme like this to directly spend a lot of money and then use the profits to pay your credit card bill. Personally, though, I value UR points at more than the 1 cent per point that you'll get in cash back so I wouldn't cash them in unless I really needed the money. Anyway, I'm hoping to publish a new scheme like this at least once per month, so stay tuned.
#2: Kiva Micro-Loans
Kiva is a nonprofit organization that provides micro-loans to enterprising individuals around the world so that they may earn their own way out of poverty. You can make loans using your credit card for as little as $25 each. Kiva reports that 98.96% of loans have paid back. For details about this, see How to maximize points and virtue through Kiva loans
#3: Pay your taxes
Usually there are options with both income taxes and property taxes to pay with a credit card. Yes, you will be hit with an extra fee, but if you're trying to spend a few thousand dollars in a hurry, that fee might be worth it!
#4: Pay your mortgage
A company called ChargeSmart allows you to make mortgage payments using your Visa, Mastercard, or Discover card. Watch out for their fees, though, they can be steep.
#5: Coordinate Events
Recently a friend bought a package of basketball tickets for about 15 people and asked each person to pay her back. She coordinated this so that we would all have seats together, but she also got to spend a lot of money on her credit card. I just hope she was using a cash or points earning card!
#6: Pay Friends
In the same example in which my friend spent a lot of money in coordinating basketball ticket purchases (see above), I was able to pay her for my family's tickets using my credit card. I used Amazon Payments, but Venmo is another option I could have used.
#7: Prepay Insurance
Most insurance companies allow you to pay with credit cards. In some cases, when paying an insurance bill, you can opt to overpay simply by typing in a larger number.
#8: Give to Charity
Most charitable organizations accept credit cards, so consider using yours to donate. If you are using the Chase Freedom card, you still have some time left in the year to get 5% back since charities are on this quarter's 5X list! Except for Capital One, credit card companies charge transaction fees for charitable donations so consider giving a little extra to cover that expense.
#9: Healthcare
The default option, when walking out of the doctor's office or hospital, is usually to have the healthcare provider seek payment from your health insurance company. Another option may be to pay up front, and get sent a check once the healthcare provider is paid by the insurance company. Each provider has different policies so make sure to ask.
#10: Buy Gift Cards for future spend
If you really need to get your spending up in the short term, one easy option is to buy yourself gift cards that you know you will use in the future. Grocery store and gas gift cards are two good examples. GiftCardGranny.com is a good site to use to find discounted cards so that you can save some money too! Another option is to buy bank gift cards and get cash back. For example, you can go through Big Crumbs to buy American Express gift cards that can be used just like credit cards and you'll get 1.6% cash back!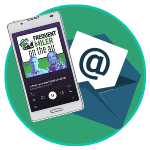 Want to learn more about miles and points?
Subscribe to email updates
 or check out 
our podcast
 on your favorite podcast platform.